Featured in the second quarter edition of the Greater Waco Business Magazine.
Do you have great news about your member business? We want to share it! Send your member news to Autumn Outlaw. 
---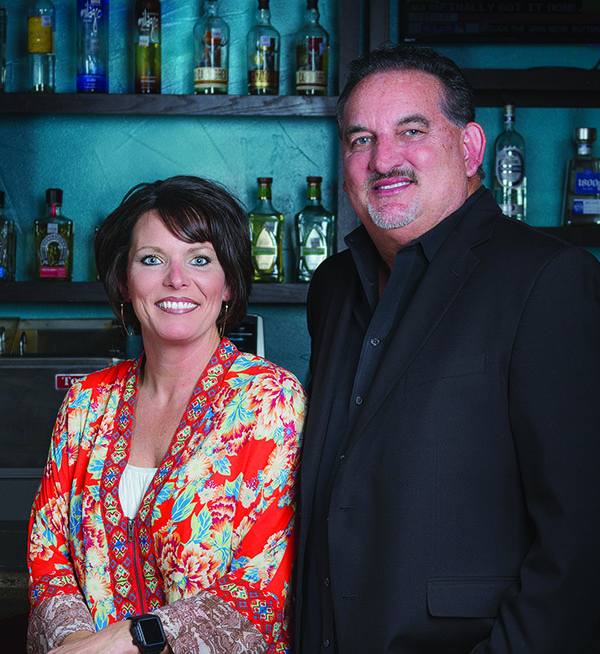 La Fiesta Celebrates 55 Year Anniversary
After returning home from war in 1963, Samuel Castillo Sr. opened La Fiesta Restaurant & Cantina with only $700. Fifty-five years later, the third and fourth generation owners, Sam Castillo Jr. and his daughter Lynsey, continue the La Fiesta tradition of serving real authentic Tex-Mex food. Without the customers and the longtime support of Waco, La Fiesta believes they would not be a part of such a rich history.
2018 marks the 55th anniversary of La Fiesta Restaurant & Cantina in Waco and they are inviting all of Waco to celebrate with them. Dine in for lunch between 11 a.m. and 3 p.m. and get 55-cent iced tea with your meal, topped off with free dessert, because every anniversary lunch should end in something sweet!

Also celebrate La Fiesta's 55th anniversary by participating in the La Fiesta photo contest. Send your favorite La Fiesta memories (new or old) to photomemories@lafiesta.com for the chance to win great prizes. Tag your photos with the hashtag #LaFaLove on social media.
---
Doug Dwyer Appointed to Titus Center Advisory Board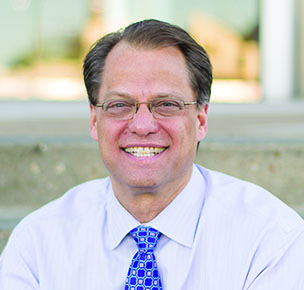 Doug Dwyer will join nearly four dozen franchising experts on the Advisory Board of the Titus Center for Franchising, a Presidential Center of Excellence at Palm Beach Atlantic University in West Palm Beach, Florida.

The Titus Center offers coursework leading to a bachelor's degree in business with a concentration in franchising. The only academic center of its kind in Florida, the Titus Center facilitates internships, job shadowing and training at area franchises.
Doug Dwyer is President and Chief Stewarding Officer of DreamMaker Bath & Kitchen and has led the company since 1997. His management expertise includes overseeing operations, franchise development and support, marketing development, national accounts and warehousing.

During their two-year terms, Advisory Board members will attend steering meetings, evaluate Titus Center programming, speak to undergraduate students, and advocate for the program. They will also have the opportunity to participate in Titus Center Mastermind events dedicated to collecting knowledge and solving business challenges.
---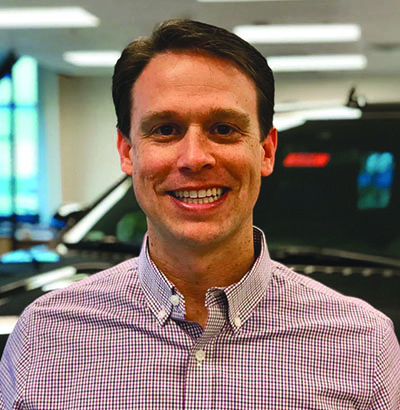 Bird-Kultgen Names Mark Stewart to Management Team
Bird-Kultgen Ford is proud to announce the hiring of Mark Stewart as a member of their management team. Stewart comes to Bird-Kultgen with 19 years of dealership experience in sales, finance and insurance, advertising and dealership management. Stewart is a fourth-generation Wacoan and a graduate of Midway High School. He attended Baylor University, graduating with a BBA in Finance degree in 1999.
---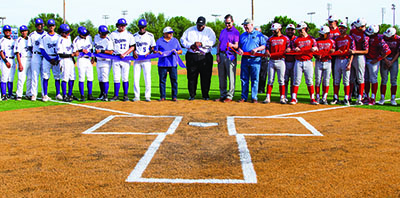 Waco ISD New Turf Baseball Field Dedication
On April 27, the Waco ISD Athletic Department held a ribbon-cutting ceremony in celebration of the new infield turf on Veterans Field #1. This makes Waco ISD one of just a few Central Texas schools to have a turf baseball field, specifically, a Matrix synthetic turf system.

Baseball players from both Waco High School and University High School, along with WISD administration, were in attendance as superintendent Dr. A. Marcus Nelson cut the ribbon on the new all-weather infield before the final regular season game.
---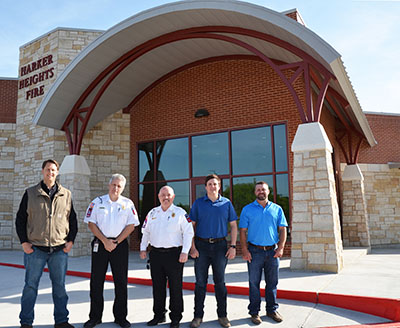 Hill & Wilkinson Announcement
Hill & Wilkinson General Contractors recently announced it has completed construction on a $4 million, 22,000-square-foot renovation of the Harker Heights Central Fire Station, located at 401 Indian Trail. The Central Fire Station, originally constructed in 1985, has a new front entrance on the south side of the building, additional office and storage space, a new training room that will also be used as the Emergency Operation Center (EOC) and an expanded kitchen and dining area. A fitness center was also added for firefighters and all city employees.

"I have been directly involved in a number of construction projects valued at hundreds of thousands to multi-millions," shares Paul D. Sims, City of Harker Heights Fire Chief. "I know it pays to have a team like Hill & Wilkinson that can provide ongoing direction and insight as the process moves along."

With 50 years in the construction business and 10 years serving Austin, Texas and the surrounding areas, Hill & Wilkinson (www.hill-wilkinson.com) consistently ranks among the top 400 contractors in the U.S., according to Engineering News-Record. The firm, known for its culture, has been named a Best Place to Work by the Dallas Business Journal and Austin Business Journal in multiple years. Hill & Wilkinson is a diversified general contractor overseeing all facets of ground-up and renovation construction and is headquartered in Richardson, Texas with an additional office in Austin, Texas.
Article by Christine Holecek, Education Specialist, Education Service Center Region 12, published in the second quarter edition of the 2018 Greater Waco Business Magazine
MANUFACTURING IS MAKING THINGS. The manufacturing career cluster focuses on planning, managing and performing the processing of materials into intermediate or final products and related professional and technical support activities such as production planning and control, maintenance, and manufacturing/process engineering. Raw materials become products such as cars, computer chips, cell phones, contact lenses, cosmetics, candy, and more.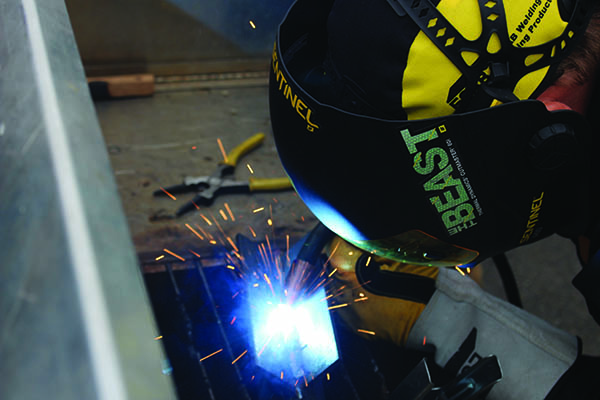 Employees who create those goods range from production-line workers in factories assembling parts to executives in skyscrapers overseeing global operations. Repetitive tasks that typically occur in manufacturing are now being performed by robots and the automation process, which requires highly trained employees that can adapt to a variety of situations. Manufacturers today, need people who can understand highly technical information and make complex decisions. Workers are responsible for creative problem solving that ensures companies meet the highest quality standards. If you like building things, can follow detailed instructions, or are good at organizing people and processes, then manufacturing could be the right career cluster for you.
Advanced manufacturing is the integration of technology-based systems and processes in the productions of products. It entails a rapid transfer of science and technology into manufacturing products and processes. These manufacturing process technologies may include computer technologies such as CAD, rapid prototyping, high precision technologies, advanced robotics, automation, control system and sustainable technologies. These organizations will usually have a research and development department on-site, providing a dynamic and constantly changing environment.
The Texas Industry Cluster Initiative is building the future economy across the state by focusing on strengthening competitive advantages in six key areas, including Advanced Technologies and Manufacturing. Texas is a global leader in this sector of the economy and is home to all industrial segments, including, computer and electronic products; electrical equipment, appliance, and components; motor vehicles, bodies, trailers, and parts; food and beverage products; textile, apparel and leather products; petroleum, chemical and coal products.
Texas and Waco are no strangers to large corporations, especially those specializing in advanced technology and manufacturing. Caterpillar, Allergan, Domtar Personal Care, Texas Instruments, National Instruments, Samsung, GM, Toyota, Peterbilt, Raytheon, NXP, AMD, Applied Materials, Ericsson, Nokia Siemens Networks, Fujitsu, BAE Systems, and Ultra Electronics Advanced Tactical Systems are just some of the leading companies with headquarters or a significant presence in Texas.
Logistically, the central location of Texas is unmatched, with a complete infrastructure, easily allowing companies to import and export products. We have multiple interstate highways, international airports, seaports, railways and international border crossings. With our excellent workforce, fair legal system, low taxes, and high quality of life, it is no wonder so many domestic and international companies have chosen Texas as their home and the best place to do business.
The best way for business and industry to thrive in central Texas is to focus on the pipeline of future employees, specifically by investing in the education of our high school students. Advanced Manufacturing is prominently featured at The Greater Waco Advance Manufacturing Academy (GWAMA) in Waco Independent School District. GWAMA is a unique and innovative collaboration between the local business community and the Waco Independent School District.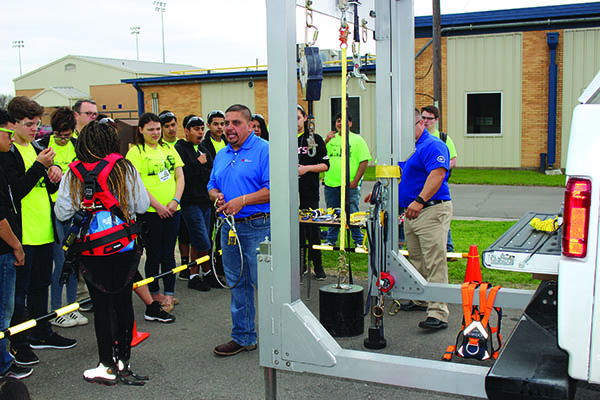 The advisory board for GWAMA consists of a group of manufacturing businesses, the Waco Business League and the Greater Waco Chamber of Commerce. Business partners include: Arconic Fasteners and Rings, Association of General Contractors, Central Texas Iron Works, Capstone Mechanical, Education Service Center Region 12, CMC, Caterpillar, Heart of Texas Builders Association, Packaging Corporation of America, Lochridge Priest, Mazanec Construction, Sturdisteel, Manitou, SpaceX, Matheson Gas, Time Manufacturing, TYMCO, Trane, VANTRAN, TSquared, CPNY, Texas State Technical College and Waco Industrial Manufacturing Foundation.
What sets GWAMA apart from the vocational schools of the past is that the program is designed for all students, not just those who may not find success at a traditional school. GWAMA immerses the career and technical education courses of welding, precision metal manufacturing, electronics, and construction into science and mathematics courses. School districts that participate at GWAMA include: Robinson, Riesel, Moody, Midway, Methodist Children's Home, McGregor, Lorena La Vega, Bruceville-Eddy, Marlin, Mexia and Troy.
Other McLennan County schools offer Advanced Manufacturing through their Agriculture Programs with an emphasis on Welding, STEM programs with an emphasis on Science, Technology Engineering and Math or an Early College High School partnership with Texas State Technical College and McLennan Community College. These schools include: Axtell, Bosqueville, China Spring, Connally, Crawford, Gholson, Hallsburg, Mart, Moody, and West.
Texas Education Agency offers several different courses in the area of manufacturing. The first course is Principles of Manufacturing. Districts can set their focus on five different career paths. The first is Diversified Manufacturing, Manufacturing Engineering Technology, Metal Fabrication and Machining, Precision Metal Manufacturing or Welding. The final course for each pathway is Practicum in Manufacturing.
Many of the programs offered in high school can be articulated or dual credit courses. These advanced manufacturing high school courses can transfer to TSTC.
The programs that transition to TSTC include but are not limited to: Building Construction Technology, Precision Metal Technology, Robotics Technology, and Welding Technology. Each of these programs offer opportunities for certificates or associate degrees.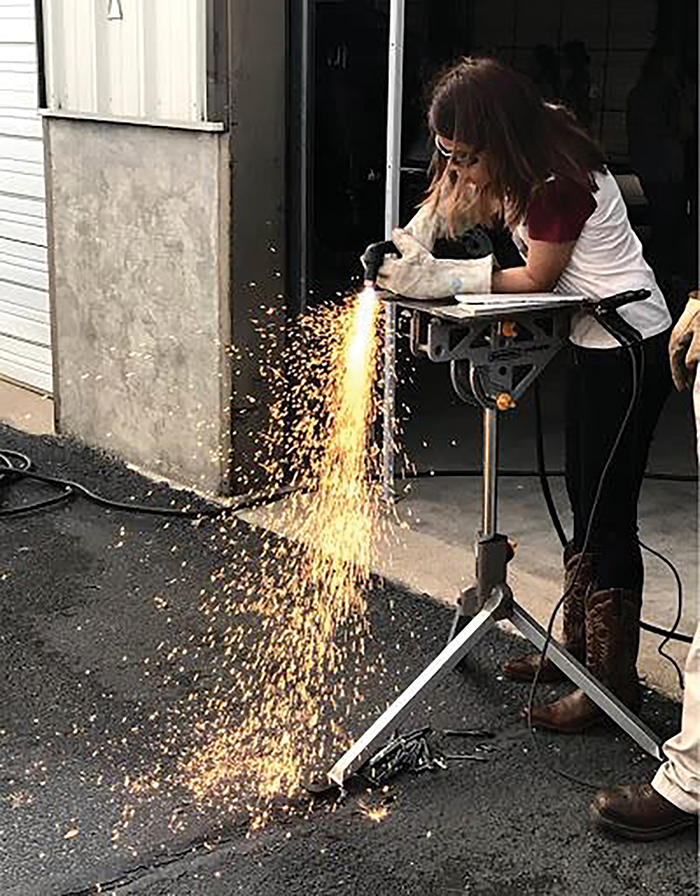 Education Service Center (ESC) Region 12 recently sponsored the Construction/Welding Expo at GWAMA. Over 300 students from across the region attended this hands-on event, with 13 school districts participating in the event. The expo was entitled "Build your Future," and it featured opportunities to see welding, precision metal, construction and electronics/robotics. This event has evolved from the annual ESC Region 12 Welding Expo, which focused solely on welding. ESC Region 12 joined forces with Waco ISD, Matheson Gas, Association of General Contractors, Heart of Texas Builders Association and Workforce Solutions in the Heart of Texas to make this event bigger and better.
Several national vendors were in attendance previewing the latest technology in welding and construction. This expo is dedicated to promoting welding and construction as a viable option for long-lasting and profitable careers. This event was a completely hands-on, demo-style expo. Students and teachers could see and use all of the latest technology in the industry.
Area schools and businesses are working to increase student exposure to career opportunities in Advanced Manufacturing. The result of initiatives, such as the "Build The Future" Construction/Welding Expo are moving the needle in a positive direction. Recently surveyed after the expo, students noted the techniques, opportunities for high wages and career options as industry benefits and a desire to pursue additional education. Sixty percent of students surveyed stated that they are highly likely or likely to pursue a particular college, career or consider military enlistment because of this event. Eighty percent of students indicated that they will attend this event next year. Ninety percent of students said that they would recommend this event to a friend. With the success of this new venue, ESC Region 12 is committed to continuing this expo in the future.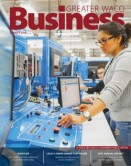 Check out this edition of the Greater Waco Business magazine online,
featuring articles all about advanced manufacturing in Waco, new
Chamber members, member news and more!
Sources:
1. https://txcte.org/sites/default/files/Manufacturing%20CCPG_1.pdf
2. http://www.twc.state.tx.us/
3. http://www.twc.state.tx.us/partners/texas-industry-cluster-initiative
4. http://gwama.wacoisd.org/cms/One.aspx
5. https://txcte.org/resource/manufacturing-career-cluster?binder=190376&delta=12
6. http://www.waco.tstc.edu/programslist/browse
Article written by Teresa Schiller, Beard Kultgen Brophy Bostwick & Dickson, PLLC

Businesses are seizing opportunities in Waco at an exciting time. As the city increasingly attracts attention, demand is growing. Major employers and educational institutions provide stability in the area and increase demand for other businesses. To maximize these opportunities, it's important for your business to leverage strategic legal options, and also to comply with minimum legal standards. Here are some tips for hiring and working with a lawyer for your business.
1. Find an experienced lawyer.
Look online for local lawyers who specialize in relevant practice areas, such as business, real estate, litigation, or employment law. Professionals who serve your business — such as accountants and insurance agents — may have recommendations. Business associations and their members may be able to provide referrals. Other groups you belong to may be able to supply helpful information as well. Finally, consider contacting the Lawyer Referral & Information Service, featured on the State Bar of Texas' website.
2. Meet with the lawyer to discuss your needs.
Be ready to provide a clear summary of your legal needs and business goals. Does the lawyer listen to you and appear to understand your legal problem? Does he or she teach you about the law and its effect on your business? Does the lawyer outline a possible solution? Although the information he or she provides at such a meeting is preliminary, your discussion will help you to get a sense of the lawyer's competence, communication skills, trustworthiness, and ability to relate to you and your colleagues.
3. Hire the lawyer with agreed-upon terms.
Your business will be forming an attorney-client relationship, which provides certain rights and responsibilities. To clarify the terms of the relationship, the lawyer may provide a written engagement letter for signature. The engagement letter may describe the scope of work, legal fees and expenses, and staffing. Legal fees may be charged at an hourly rate, or in some other form, such as a flat fee or contingency fee. If you have any questions, discuss them with the lawyer before hiring.
4. Work with the lawyer to maximize efficiency.
Provide requested documents and other business information as needed. Discuss the legal plan, any alternatives, and the range of possible outcomes. Make sure you understand the next steps, and keep the lines of communication open.
In conclusion, these tips for hiring and working with a lawyer can help your business to leverage options and comply with minimum standards. Most importantly, having a lawyer on your team can enhance your peace of mind, allowing you to focus on what you do best – seizing the next business opportunity.
Teresa is a business and employment lawyer at Beard Kultgen Brophy Bostwick & Dickson, PLLC in Waco and Dallas. She is a former in-house lawyer and teacher. Teresa can be reached at schiller@thetexasfirm.com.
Advanced Manufacturing: What is it? What makes it "advanced?" What are the expectations of the modern manufacturer? Why is it important to Greater Waco?
Advanced manufacturing uses innovative technologies to boost workflow, tighten tolerances and produce highly technical components for a range of industries. The use of robotics, additive manufacturing (3D printing) and Computer Numerical Control (CNC) tools has allowed manufacturers to produce products that are higher quality, less expensive, and more versatile than ever before. Automated raw materials and finished goods handling, advanced inventory control systems, and more have further enhanced the advanced manufacturer's ability to meet the demands of the modern marketplace.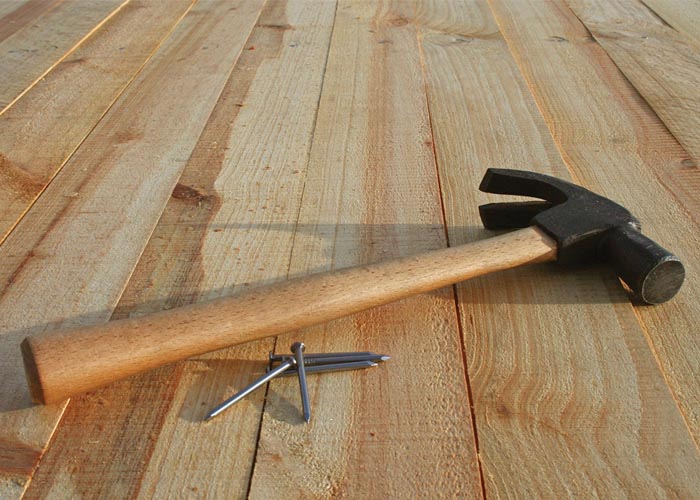 Here is a simpler explanation of advanced manufacturing: take a hammer and nail. Company A hires Worker A at a lower wage to hammer nails in place. Worker A spends a few hours hammering the nail that morning, but he needs to take a short break. The nails go un-hammered for a full 20 minutes. Worker A comes back from break and hammers for a few more hours, but then he takes an hour for lunch, and the nails again go untouched, this time for a full hour.
Meanwhile, Company B hires Worker B, who has a specific, honed skill set and is paid at a higher wage, to run a machine they've built to hammer the nails. Worker B comes to work, sets the machine up and gets it running. Worker B is then free to take care of other responsibilities, because the machine will hammer the nails constantly, never stopping for breaks, food or water.
The move away from traditional manufacturing in certain markets has led to the need for an increasingly specialized workforce. Typically, the average "advanced manufacturing worker" will require, at a minimum, a certification in machine operation or related field. Often, these workers are expected to have an associate degree and/or years of experience in a cross-trained, mid-skilled occupation. Advanced manufacturing often requires that employees have the capacity to independently troubleshoot and resolve issues, as well as the expectation that employees be familiar with the entire manufacturing process. Given the demands of these employees, the average wages of these individuals are proportionally higher than those in more traditional manufacturing roles.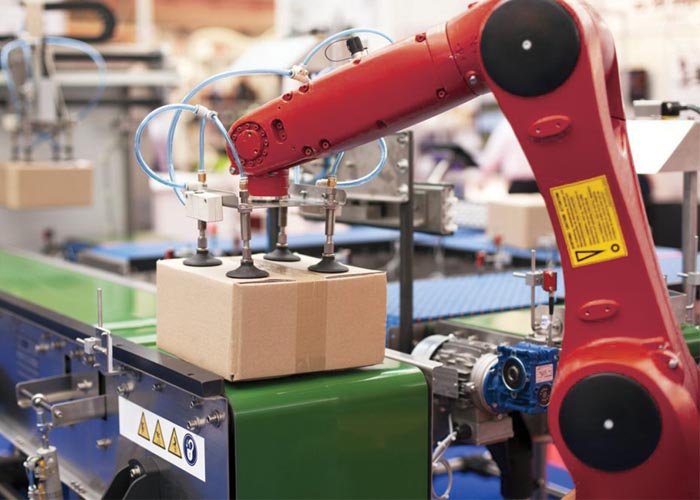 Not all industries need or benefit from these advancements – in fact, the use of the term "advanced" can often be misleading. For instance, a manufacturer that uses a small team of highly skilled technicians to produce individual, high-margin products may not be considered advanced manufacturing, even if that product is a rocket engine.
Greater Waco is proud to have a concentration of both traditional and advanced manufacturing. A manufacturing community must have a blend of low- and mid-skilled workforce, training partners and population growth to supply that workforce, strong logistical access for inbound-outbound materials and goods, and abundant utilities. An advanced manufacturing community requires these, plus a utilities grid that is not only abundant, but also extremely reliable.
Advanced manufacturing communities must focus on developing the future workforce from an earlier age. This often includes exposing students to the manufacturing industry in their freshman or sophomore years in high school, followed by vocational skills training and dual credit coursework. Waco ISD's Greater Waco Advanced Manufacturing Academy (GWAMA) and Connally ISD's Career Tech programs provide students opportunities to be certified in many of the manufacturing industry's highest-demand jobs. These programs focus on STEM, problem-solving, robotics, machine coding, machine operation and a range of mechanical and electrical systems skills. Additional certifications such as OSHA10, forklift operation, workplace safety and first aid are also standard in these programs.
Higher education and continuing education are crucial aspects of the workforce environment. Ideally, a community should have a strong cross-section of all skilled positions (low, mid and high). Maintenance, specifically instrumentation technicians and other related jobs, are just as essential to an advanced manufacturer as a talented pool of machine operators. Strong collaboration is needed between advanced manufacturers and local institutions of higher learning, such as Texas State Technical College, McLennan Community College, Baylor University and the University Center at MCC. By partnering with employers, these institutions learn first-hand what the modern workplace expects of their graduates. Similarly, industry partners are given the opportunity to influence new curriculum and establish a relationship with the students in those programs.
Greater Waco has a diversified industry base, but manufacturing accounts for 14 percent of the local workforce. This equates to approximately one and a half of the State and National average, and many consider Greater Waco the "manufacturing and logistics hub of Central Texas." Adaptation to the changing demands of consumers, as well as efforts to compete on a global scale, has necessitated change in the manufacturing industry. The Greater Waco community is well-positioned to respond to the manufacturing industry's advancement into the future.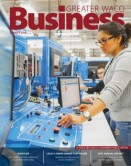 In this issue of the Greater Waco Business magazine, we will leave the hammer and nails
behind as we explore what Waco businesses and educators are doing to keep up with
this rapidly expanding industry.
McLennan Community College's Corporate Training department received a Skills Development Fund grant totaling $300,959 from the Texas Workforce Commission to train employees in a manufacturing consortium.

Training will be provided for 186 new and incumbent employees in the consortium Anderton Group II Ltd (dba INTEG) and NAES Corp. (Sandy Creek Energy Station). Trainees will include computer analyst, data processing operator, sales representative, power plant operator, maintenance technician and warehouse fulfillment workers. Upon completion of training, the workers will receive an average hourly wage of $26.86.
For more information, contact Steven Wenzel, coordinator of Corporate Training, at 254-299-8152.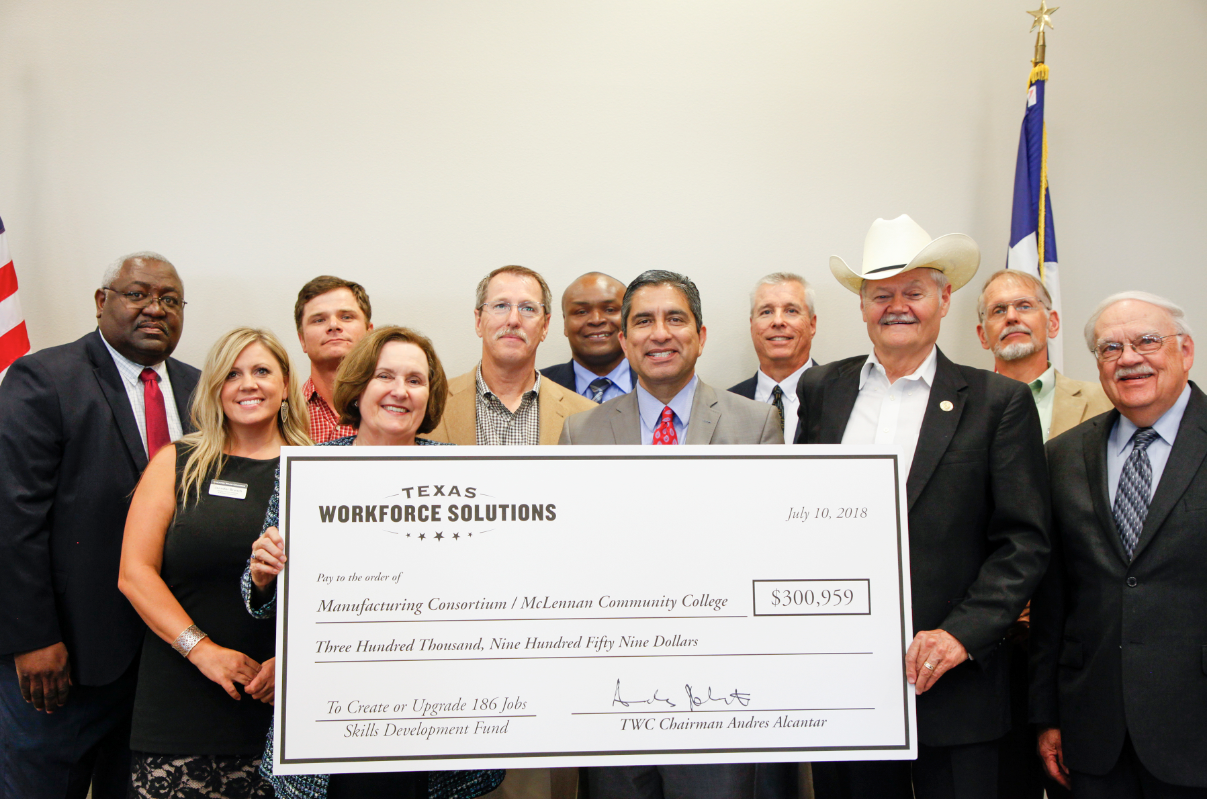 Photo cutline
From left: Heart of Texas Workforce Development Board Executive Director Anthony Billings; Greater Waco Chamber of Commerce Director of Existing Industries and Workforce Development Jennifer Branch; NAES Corp. Training Coordinator Dustin Tart; McLennan Community College President Johnette McKown; INTEG President David Anderton; McLennan Community College Dean of Workforce & Public Service Frank Graves; Texas Workforce Commissioner Andres Alcantar; McLennan Community College Coordinator of Corporate Training Steve Wenzel; State Representative Charles "Doc" Anderson; McLennan Community College Vice President of Instruction Dr. Fred Hills; and Heart of Texas Workforce Development Board Chairman Norman Connor
Article by Daniel Perry, TSTC Communication Specialist, published in the first quarter edition of the 2018 Greater Waco Business Magazine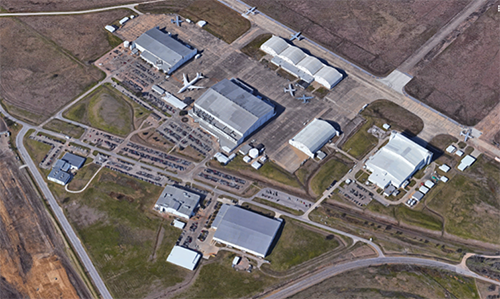 Even as far back as the 1980s, the airport at Texas State Technical College has been a target for economic development for Waco and McLennan County.
"Dallas-Fort Worth Airport is congested and becoming more so, as is the entire Metroplex," wrote Bob Sadler, associate editor of the Waco Tribune-Herald, on July 14, 1984. "Waco's central location and uncrowded skies put it in a superb position to attract air-oriented business and industry."
The TSTC airport has a main runway that is 8,600 feet long and 150 feet wide and a secondary runway that is 6,292 feet long and 75 feet wide. The airport is capable of supporting Air Force One, which landed former President George W. Bush and his family frequently on their way to their ranch in Crawford, along with military and freight airplanes.
The airport has a dusk-to-dawn lighting system, and night operations can be performed with at least 24 hours notice, according to information from the Texas Department of Transportation.
"TSTC is a great partner with our community and a factor for economic growth," said McLennan County Judge Scott M. Felton. Felton is a member of the Waco-McLennan County Economic Development Corp., which is made up of the county judge, the Waco city manager and a representative of the Waco Industrial Foundation. Its purpose is to allocate funds to companies coming into and expanding within the county. "We work closely with TSTC and other educational institutions to create and develop the workforce we need in businesses," Felton said.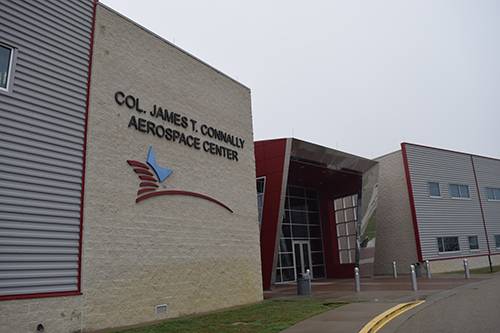 "Our graduates literally fly all over the state in commercial aviation jobs, but also all over the world as well," said V. Carson Pearce, statewide Transportation Division director for TSTC. "It is well known that our flight graduates often choose to fly with a major airline based outside of Texas, but they keep their families and their paychecks here in Waco. Airlines, corporate flight departments, military and police, pipeline and U.S. Border Patrol flight operations have benefited immensely with TSTC graduates in their employ."
Aerospace is designated as one of the key industries that city and county leaders have focused on for economic development. Felton said he could envision future county development with companies similar to L3 Platform Integration, which is located on the south end of the TSTC airport. L3 specializes in aircraft modernization and modification, manufacturing, aircraft paint services and rapid prototyping.
The Waco Industrial Foundation (WIF), an arm of the Greater Waco Chamber of Commerce, markets the TSTC Airport/Waco International Aviation Park as one of three large industrial areas in the county. The aviation park tops out at 1,064 acres, with 200 acres designated for a potential U.S. Foreign-Trade Zone status, according to the Chamber.
A drive down Airline Drive on the eastern edge of campus includes views of the Trane Apron Facility, touching the north side of the airport, as well as L3 and Night Flight Concepts Inc. "By having large companies such as L3 on the airfield, the airport's economic engine continues to employ hundreds of aerospace-related professions," Pearce said. "The great-paying jobs produced with these relationships bring in needed tax revenue to the city and county."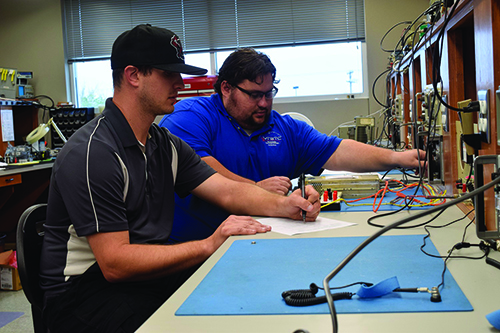 Night Flight Concepts Inc. was started in Florida in 2006 and relocated in 2011 to Fort Worth before moving to Waco in 2016. The company has satellite locations in Provo, Utah and Prescott, Arizona. The company provides consulting, training, inspecting and maintaining night vision goggle systems for agencies specializing in airborne law enforcement, search and rescue, emergency medical services and the military.
The company is a Federal Aviation Administration Certified 14 CFR Part 145 inspection station that has seven full-time employees with more than 39,100 collectively logged flight hours. The company has 300 worldwide customers, according to company information. The company manages more than 3,000 night vision goggle systems annually.
The TSTC airport's history dates back to the early 1940s, when the Waco Army Air Field opened. The airport was repurposed to become the James Connally Air Force Base, which was closed in 1965 by the U.S. Air Force. This was done the same year the James Connally Technical Institute (now TSTC) opened in north Waco.
The airport opened to general aviation traffic on Sept. 1, 1969, according to the technical college's Tech Times. The opening coincided with the start of the Career Pilot Training Technology program. Jimmy Taylor was the first instructor and Marc-Aire Inc. was the contractor for flight training. The FAA-certified air control tower opened on Nov. 3, 1969, according to the Tech Times. The tower was under the direction of Col. Robert A. Dowdy, the airport manager and director of buildings and grounds. Vernon Goodwin and Sidney Berry were the first two tower operators.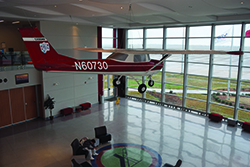 "Plans for Connally Airport include studies for establishing many and varied phases of the aviation industry, including that of a regional air-freight depot," according to the June 19, 1970 edition of the Tech Times. "These and other studies provide excellent potential for the future of Connally Airport and control tower." General Dynamics, Braniff International Airways and Aviation Technical Support, a subsidiary of American Airlines, utilized hangar space and the runways in the 1960s and 1980s, according to archives at the Waco Tribune-Herald.
TSTC's Career Services and Talent Management have worked in the past with L3 and Trane to make connections with graduates. L3 has looked to TSTC's Aviation Maintenance program, and Trane has hired from the Heating, Ventilation and Air Conditioning program in the past.
Visit TSTC.edu for more information about Texas State Technical College.
—Click here to hear from Carson Pearce with TSTC. He explains why it's an exciting time to be in the aerospace industry and how you can become part of the aerospace workforce.–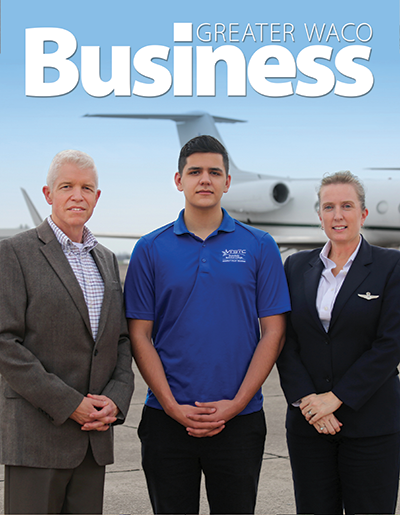 Check out this edition of the Greater Waco Business magazine online,
featuring articles all about the aerospace industry here in Waco, new
Chamber members, member news and more!
20th Annual Starburst Junior Golf Classic kicked off Sunday, June 10!
The 20th Annual Starburst Junior Golf Classic, one of the largest junior golf tournaments in the state, kicked off with activities and vendors at the Cottonwood Creek Golf Course Sunday, June 10 at 6 p.m. Players picked up their player swag bag, tournament pairings and all caddie apparel, participated in a College Chat Q&A session with MCC Golf Coach Vince Clark, enjoy dinner, practiced their swings and watch 820 golf balls fall from the sky for the Greater Waco Chamber's Helicopter Golf Ball Drop.
"The popular Helicopter Ball Drop is a unique aspect of our tournament that really engages all of our players and their families," said Amanda Haygood, sports and special events director at the Waco Chamber. "Players – and anyone in the community – can purchase a $5 raffle ticket to match a golf ball. It's an impressive sight, watching up to 1,300 golf balls be dropped from a helicopter. And the owner of the ball that lands in, or nearest, to the golf hole will win $1,000!"
The Starburst Junior Golf Classic starts the tournament play around the Greater Waco area June 11-13, 2018. Managed by the Greater Waco Chamber, the Starburst Junior Golf Classic will host hundreds of players from ages of 7 to 18 across four area courses. The 2018 players are from seven states, and we have an international player. (Registration closed on Friday, June 1.)
Courses for the 20th Starburst Junior Golf Classic include:
Cottonwood Creek Golf Club, Waco
Ridgewood Country Club, Waco
Wildflower Golf Club, Temple
Stonetree Golf Club, Killeen
Over the span of three days, girls ages 7-10 and boys ages 7-9 will play nine holes and girls 11-18 Championship and boys 10-18 Championship will play 18 holes. The Starburst Junior Golf Classic is also part of the American Junior Golf Association (AJGA), enabling Championship and 11 to 17 age division top finishers to receive AJGA performance stars.
Complete tournament information can be found at StarburstGolf.com, or contact Amanda Haygood at (254) 757-5611.
Starburst Facts:
Patrick Reed competed and won boys 9-10 in 2001 and boys 11-12 in 2003. Photo from 2003.
Jordan Spieth shot 2-under-par 34 on his final nine of the 54-hole tournament, closed with a pair of birdies and won the Championship Boys title with a 1-under 71 at Cottonwood and a three-round total of 2-under 212 in 2007. Jordan won the boys 12 division in 2006 and place in boys 11 in 2005.
Two of Starburst Junior Golf Classic's previous players, Alexa Pano and Sky Sudberry, were featured in the Netflix Documentary, The Short Game. Alexa has played three Starburst tournaments and Sky has competed in two tournaments. Sky still plays in Starburst.
The Starburst tournament was featured in the 2015 Esquire Network docu-series The Short Game in episode two, which features Avery Zweig, Awesome Burnett and Sachin Kommineni. Avery and Awesome still play in Starburst.
Previous player Awesome Burnett is returning to the 2018 tournament, along with many others.
30-second Event Commercial