We are immensely proud of the Greater Waco community for coming together to support our neighbors and show the world the Waco Way. We have collected resources and will continue to update our Winter Weather Response page as needed.
Low-interest federal disaster loans are now available to Texas businesses, including those in McLennan County. In consideration of the public…
We are committed to supporting our members and the business community. Visit our COVID-19 Resource Page for policy updates, resources and more.
On Wednesday, February 24, 2021 at 8 a.m. CST, Small Business Administration will establish a 14-day, exclusive Paycheck Protection Program…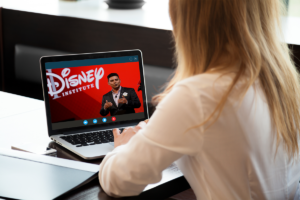 Disney Institute: Disney's Approach to Business Excellence
Thursday, April 22 | 9 a.m.
Walt Disney parks and resorts are a recognized leader in delivering world-class experiences while upholding a culture of excellence. Discover the method behind their magic in this five-hour virtual course to learn more about their time-tested business insights.
For more information, please visit baylor.edu/externalaffairs.
Hosted by Baylor University and The Greater Waco Chamber of Commerce.
ECONOMIC DEVELOPMENT ANNOUNCEMENTS