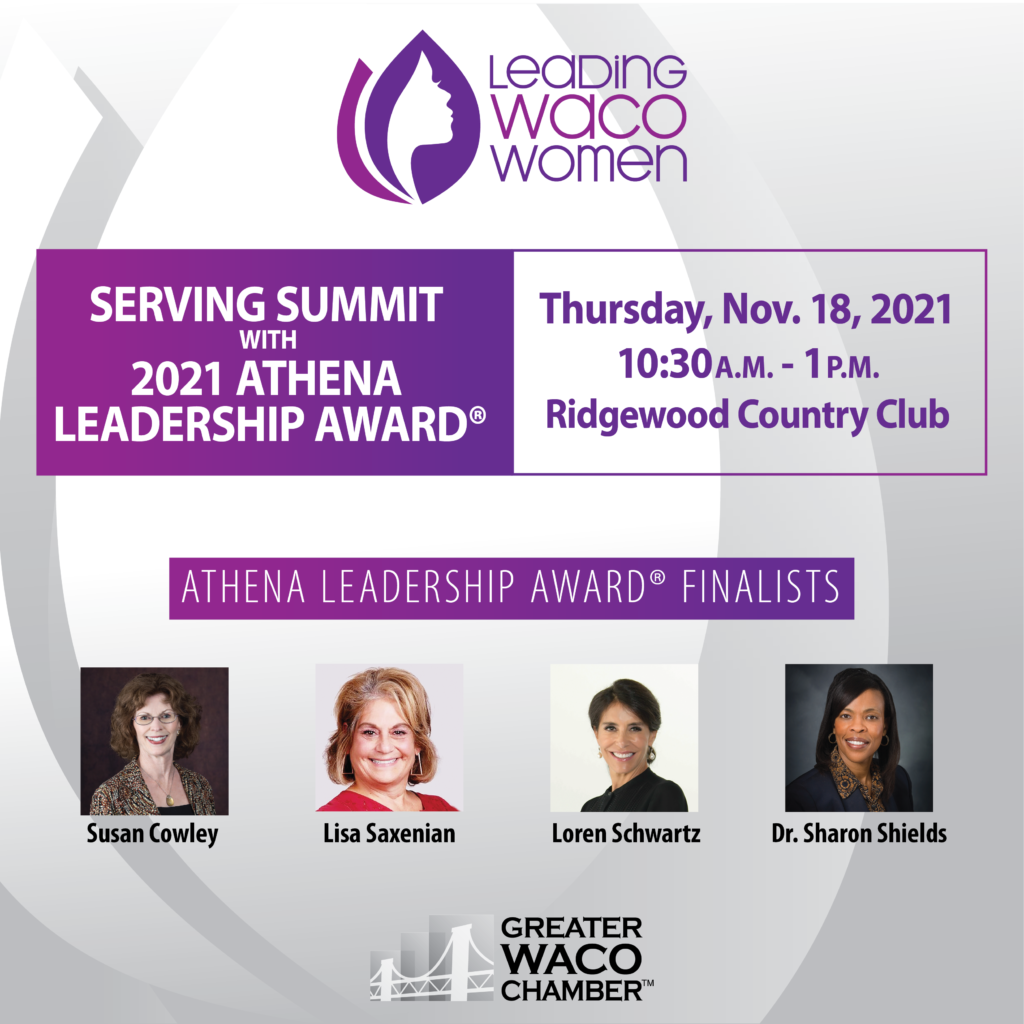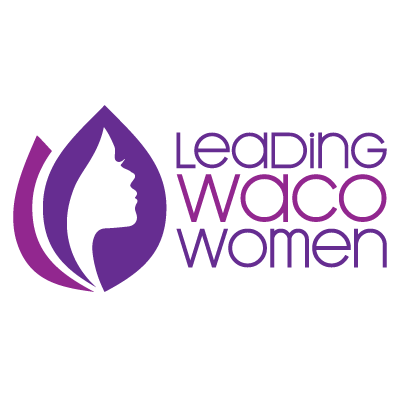 The Greater Waco Chamber is pleased to announce the 2021 ATHENA Leadership Award® Finalists. These four women exemplify the qualities ATHENA International and the Leading Waco Women Series strive to highlight. Our finalists will be recognized during the upcoming Leading Waco Women Serving Summit on Thursday, November 18 at Ridgewood Country Club. They will participate in a panel and then one of the four finalists will be selected to receive the prestigious 2021 ATHENA Leadership Award®.
The four finalists are:
Susan Cowley, Executive Director, Talitha Koum Institute
Lisa Saxenian, Principal, Waco High School
Loren Schwartz, Financial Advisor, Merrill Lynch Wealth Management
Dr. Sharon Shields, Superintendent, La Vega ISD
The Serving Summit will conclude the 2021 Leading Waco Women Series. The program will also include a keynote presentation from Sheri Riley, inspirational speaker and author of Exponential Living®, in addition to the panel and award presentation.
The ATHENA Award® was first presented in 1982 in Lansing, Michigan and has grown to include presentations to more than 5,000 individuals in hundreds of cities in the United States as well as in Canada, China, Russia and the United Kingdom. The award takes the form of a hand-cast bronze sculpture symbolizing the strength, courage and wisdom of the recipient. The spirit of the ATHENA Award® Program is captured in a quotation from Plato: "What is honored in a country will be cultivated there." By honoring exceptional leaders, others will be encouraged to excel.
Leading Waco Women was created to celebrate, empower and develop female leaders in the Greater Waco area. View our full list of nominees >