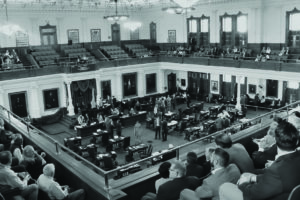 Article written by Jessica Attas, VP of Public Policy at the Greater Waco Chamber, published in the 2019 third-quarter edition of Greater Waco Business magazine.
With kids back in school and football season officially underway, the 86th Texas Legislative Session, which ran from January to May, is well behind us. This was a highly productive session in many regards, and while there remains work to be done moving forward, it is worth it to pause to assess the accomplishments of those 140 days.
The focus and work throughout the session was guided by our state legislative priority platform, a robust and issue-focused policy agenda. Our Chamber's public policy initiative is guided by input from our member businesses and volunteer leadership. We have issue-specific policy subcommittees that meet two to four times annually to discuss challenges and possible legislative solutions and formulate policy priorities at both the state and federal level. The governing public policy committee, guided by chair David Lacy, then identifies the key issues that most significantly impact growing our regional economy, and articulates those issues in our state and federal policy platforms. Once approved by the Chamber's Board of Directors, those platforms inform and guide our work throughout the year.
This year was no different, and with more than 10,000 bills filed, it was helpful to have our state priority platform to keep us focused on our key issues: economic development, fiscal and tax policy, healthcare, transportation, water and natural resources, and workforce and education. It was a full session!
Before diving into legislative outcomes, it could be helpful to provide a little context as to the overall tone and tenor of the 86th Session. While your Chamber is non-partisan and always focuses on policy, not politics, policy is of course impacted by politics. It is worth noting that the 2018 elections brought some changes, and those had policy consequences. Republicans in the Texas Senate lost two seats, and thereby lost their supermajority. As the body that focused last session on more "hot button" social issues, the narrower margins led the body this year to a more pro-business focus on issues of greater economic impact. On the House side, Democrats picked up twelve seats. Reporters and political observers across the state have commented that picking up those seats contributed greatly in making the 86th Legislative Session more productive and less contentious.
Going into the session, legislators were given the good news from the State Comptroller that due to the state's economic strength, they'd have even more money to disburse in the state budget. When all was said and done, the legislature adopted a $250.7 billion biannual budget. This is our state's first quarter-trillion-dollar budget!
---
Property Tax & School Finance Reform
Top of everyone's mind and priority list this legislative session were the interlaced issues of property tax and school finance reform. While educating Texas children is a constitutional requirement for the state, the state share of per-pupil spending had been gradually declining, with increasing amounts coming from ballooning local property taxes, so that the state share was projected to have hit a record-low of 36 percent this upcoming biennium. To lower local property tax rates and increase investment in education (our future workforce), the legislature passed House Bill 3, also known as the Texas Plan (check out detailed info at www.thetexasplan.com). While it does not bring the state to an even 50-50 split in the cost of educating Texas schoolchildren, the allocation for implementing HB 3 included $4.5 billion in new dollars for schools, $2 billion additional for teacher compensation, and $5.1 billion to allow for compression of local taxes and property tax relief.
These new dollars focused on several key strategies our Chamber supported:
Increasing the per-pupil basic allotment;
Increasing focus on early literacy and full-day pre-K for eligible families;
New dollars for low-income and English-language learners in grades K-3 and a focus on third-grade literacy;
Outcomes-based funding for post-secondary readiness and access;
Strategic teacher compensation that called for across the board pay raises;
And as an optional pool of dollars for independent school districts to enact locally-developed teacher evaluation systems.
Each one of these strategies is research-proven to increase student outcomes and be critical indicators along the journey towards post-secondary readiness and success. While we celebrate these substantial investments, there is room for continued work next session, and the most important question becomes, how do we sustain the funding boost?
While HB 3 focused on school finance and education reforms, property tax was the other top priority for the session and the focus of Senate Bill 2. While there will be marginal relief from the $5.1 billion for tax compression in HB 3 (it is estimated for a $250,000 home, there will be a tax cut of $200 in 2020 and $325 in 2021) SB 2 brings more transparency and reforms over property tax relief.
SB 2 lowered the roll-back rate – the amount by which entities can increase collections before having to have voter approval for rate increases – from 8 percent to 3.5 percent for cities and counties, and 2.5 percent for school districts. Community colleges and special districts were exempt and remain at 8 percent. While the intention in seeking voter approval is sound, the reality is that an entity could easily surpass the 3.5 percent growth rate simply by increased appraised valuations, something still influenced at the state level from Property Value Studies and directives to hit the appraised values determined by the state. Next session, continued work should be done to address the soaring growth in valuations to bring more true property tax relief. Other efforts to increase transparency and reform come in the form of new real-time tax notices which display both the no-new-revenue and proposed tax rates, as well as the date, time and location of public meetings to set tax rates. Additionally, entities are required to maintain a searchable, real-time website that prominently displays the above.
---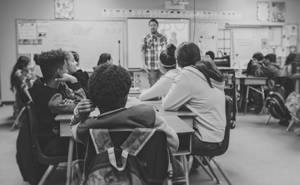 Higher Education
While much of the session focused on the K-12 system, higher education remains vitally important for the future of our state. Over 60 percent of jobs created by 2020 will require some form of higher education, whether a credential, two-year, four-year, or advanced degree. Alarmingly, less than 30 percent of Texas high school graduates currently earn such a degree within six years of high school graduation. Further, research shows that communities with higher rates of any form of higher ed completion are healthier and wealthier across multiple indicators. It is critically important that we strengthen the matriculation of students from high school into higher education, and that they complete their degrees.
Coupled with efforts to expand access to quality dual-credit classes, Senate Bill 25 also aimed to address completion by supporting transfer credits from community colleges to four-year colleges. Community colleges represent the largest sector of Texas higher ed, serving over 730,000 Texas students. It is vitally important that these students' time and money not be spent in vain, and that they have clarity and transparency in what classes will transfer for credit. There was an important investment in funding for research, as well as a slight boost in formula funding for public colleges, and both McLennan Community College and Texas State Technical College were recognized for their success in student outcomes. Overall, most higher education partners and their associations agree it was a good year for higher ed.
---
Healthcare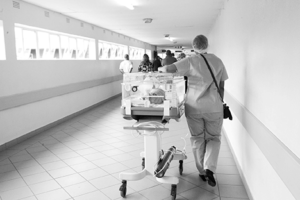 On the healthcare front, there was an investment to address both the physician and nursing shortage facing Texas. The Association of American Medical Colleges ranked Texas 47th of the 50 states in terms of having enough physicians to serve its population. This is exacerbated by closures of critical access hospitals – Texas leads the nation in these closures with 16 hospitals closed statewide since 2010. Because research shows that physicians tend to stay where they do their residency, we have advocated for increased Graduate Medical Education (GME) residency slots before funding to create additional medical schools in Texas. This session, we saw an expansion of GMEs to add new residency slots. We also saw additional funding for the Nursing Shortage Reduction Program. According to a study by the National Center for Health Workforce Analysis, Texas will have the second-largest shortage in the country by 2020. Paired with the demographic changes seen in the "greying" of America, as our population ages, we certainly need these healthcare professionals to tend to our aging workforce and population.
---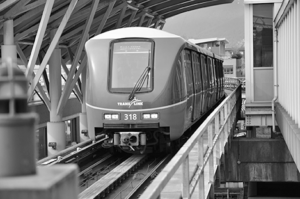 Transportation
Regarding transportation, it was quieter but significant. A bill was passed extending the life of Proposition 1, the voter-approved constitutional amendment which sends a portion of the oil and gas severance tax to TxDOT for transportation infrastructure. Sometimes in a legislative session, the wins aren't in what is passed as much as what is not, and while there were more than 20 bills aimed at killing Texas' first high-speed rail project, a project funded by private capital, none of them passed and the Texas Bullet Train project remains on track.
---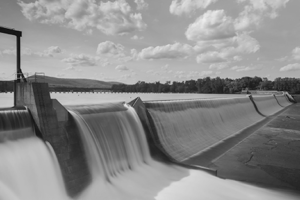 Water & Natural Resources
Water and natural resources saw wins aligned with our Chamber's priorities, particularly regarding expedited permitting and water rights applications. Additionally, the Texas Emissions Reduction Plan Trust Fund was created, which will assist in continuing to lower emissions throughout the state.
---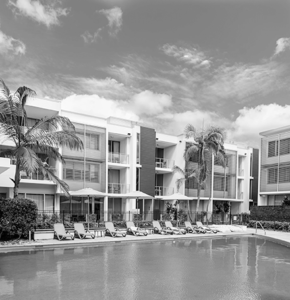 Other Notable Accomplishments
While the themes of property tax and school finance reform dominated the session, there were other wins for business in other focus areas. In economic development, we were pleased to see the extension of Chapter 312 for 10 years. This is a critical temporary tax exemption an entity can offer to attract new business and economic development projects. Chapter 313 was not addressed but is set to expire just after the 87th Legislative Session, so it will surely be addressed then. The Texas Enterprise Fund and other incentives funds were fully funded, as was the Skills Development Fund, for which access was expanded so that local workforce development boards, public libraries, and school districts may also now participate in focused workforce training. This, coupled with expanded career and technical education (CTE) opportunities within the K-12 system, will be impactful for the future of our Texas workforce.
Another local win was the passing of the statewide tourism public improvement district (TPID) bill, which allows cities to create new public improvement districts and attract more tourism. The TPID will collect a small percentage fee from room rates of participating hotels; this legislation was supported not only by the City of Waco, but also by our local hotel association.
---
New Laws Effective September 1
There are many new laws that went into effect September 1. A few worthy of note are allowing breweries to sell cases of beer to visitors, something our local distilleries and vineyards could already do, but not breweries; the repeal of the Driver Responsibility Program, which will lead to 600,000 Texas drivers getting their driver's licenses reinstated to be able to drive themselves to work legally; the smoking/purchase of tobacco age was raised to 21, excepting enlisted service members; lemonade stands that impart to children the lessons of entrepreneurialism were made legal; and sending unsolicited pictures of graphic or sexual nature is now illegal and a criminal offense.
---
Looking Ahead
While most election conversations tend to focus on the 2020 elections, the 2019 elections will bring ten constitutional amendments – we're especially excited about Props 8 and 2. The last day to register to vote is Monday, October 7. It is your right and your privilege to vote, so don't miss the chance!
It was a packed and productive state session, and we are now turning our attention to interim charges recommendations for the state, as well as ongoing work at the federal level. As always, if you have policy or legislative issues impacting your business and industry, let us know! We are happy to work with you and our elected officials to find solutions that support a vibrant and growing economy.