Small Business Spotlight with Summer Shine, Owner of Luna Juice Bar, published in the third quarter edition of the Greater Waco Business Magazine.
Small businesses are the engine of our economy in the Greater Waco community — more than 70 percent of our membership is considered "small business." We love introducing small businesses and their owners in our "Small Business Spotlight." This allows us to showcase some of our local small business owners and hear from them what it's like owning a small business in Waco and how the Chamber has helped their business.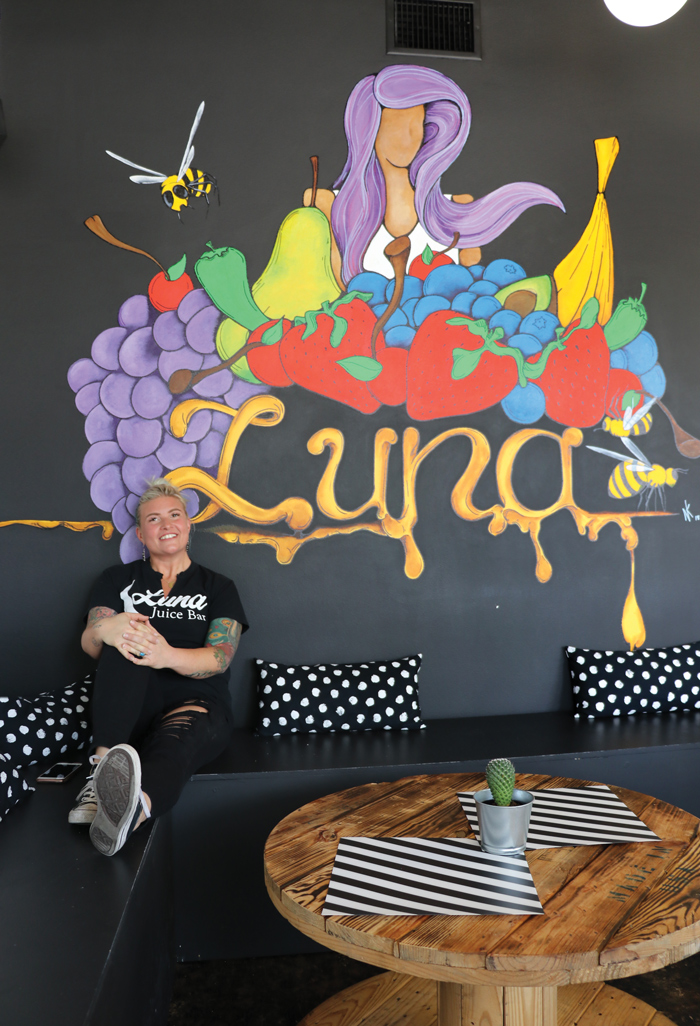 In this quarter's Small Business Spotlight, we're highlighting Summer Shine, owner of Luna Juice Bar on Austin Avenue and the Luna Juice Bar truck located at Magnolia Market at the Silos.
Luna Juice Bar, opened in 2014, was founded on the belief that all people were made to live fully in the dream of who they were made to be. Summer Shine and her staff have set their eyes on reaching out to the community in such a way that it is reflected in who they hire, how they give and the organizations they partner with, including local ministry Jesus Said Love and Perpetual Help Home in Victoria, Texas. When you purchase from Luna Juice Bar, you are doing more than just drinking healthy juice – you're supporting local farmers and giving people a second chance.
Why did you start your business, and why it is close to your heart?
I started Luna Juice Bar because I love living life to the fullest. I can't change the amount of time I have on this planet, but I can change the quality of the time I do have left. The better I eat, the better I feel. Luna is so dear to me because it has given me an outlet to inspire change in women in this community who are in recovery from addiction. We hire people with pasts and that keeps me swimming every day!
What led you to start your own business here in Waco? 
I love Waco! I moved here 10 years ago from Austin and wasn't quite sure how I felt about it, but over time I have absolutely fallen in love with this place!
You recently joined the Greater Waco Chamber — why did you decide to join?
Actually, I talked to a former employee of the Chamber about things I could do to increase the visibility of Luna Juice in the community, and he suggested I join.
How has your Chamber membership benefited your business so far?
I have met tons of new business contacts through the Chamber. I've utilized some great services and seen lots of familiar faces from the Chamber in the new storefront.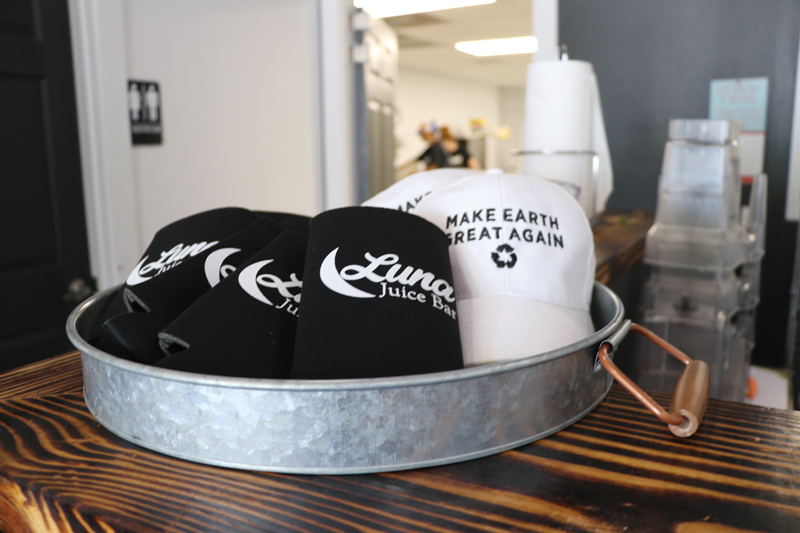 What do you love about owning a business in Waco?
Waco has such a sweet community. This is a small town with big city amenities.
Do you have any great advice for new small business owners?
Yes! Invest in a good accountant! No, really, invest in your employees. Being a great business owner starts inside the business, rather than outside of it. A loyal employee is better than a billboard.
On the weekends or in your free time, what are some of your favorite things to do in Waco?
Cameron Park is one of my very favorite places to hang out. I feel God there. I also love supporting other local businesses, especially woman-owned and -ran businesses. The Farmer's Market is a Saturday morning must and Dayspring Baptist Church on Sunday!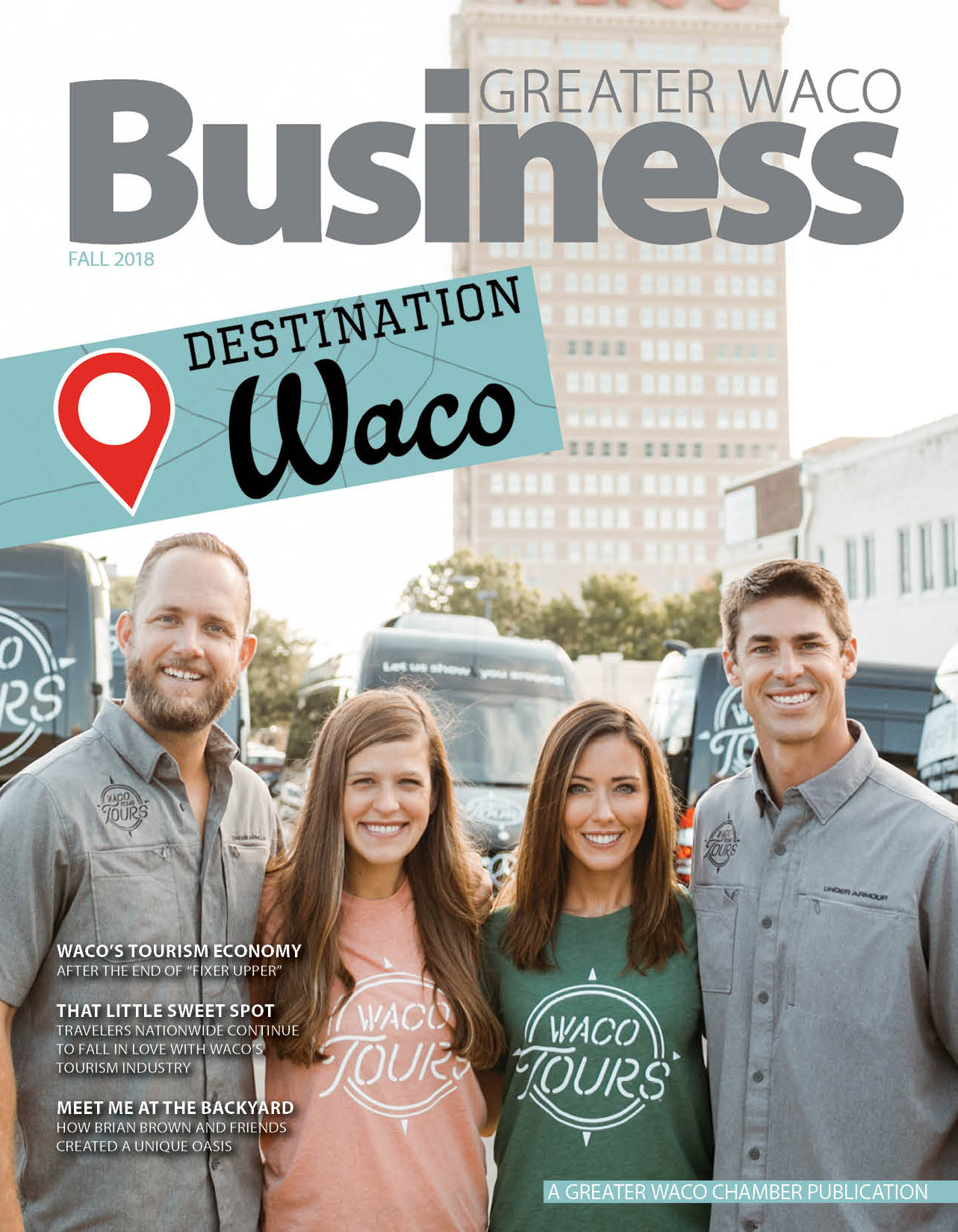 Check out this edition of the Greater Waco Business magazine,
featuring articles all about the booming tourist business in Waco,
new Chamber members, member news and more!