Article written by Mary Drennon, published in the third quarter edition of the Greater Waco Business Magazine.
After the popular show Fixer Upper ended in April, people were holding their collective breath. Would Waco continue its remarkable growth? Talk to nearly any anyone who lives and works in the area and the answer you'll hear is a resounding "Yes!"
"Go and talk to some of the visitors," said Carla Pendergraft, director of marketing for the city of Waco's Convention and Visitors Bureau. "We're now on their bucket list. All indications are that [the growth] is going to continue."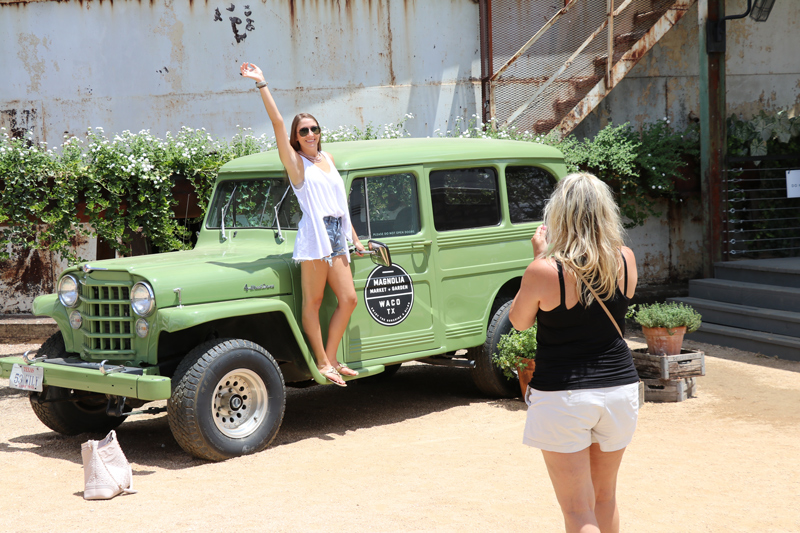 Pendergraft says Waco was named the "#2 U.S. Destination on the Rise for 2018" by TripAdvisor, the top travel site in the world — and the numbers from the area back it up. Statistics show that 2.6 million visitors came to Waco in 2017, quadrupled from only three years earlier. Direct travel spending in 2017 was up 8 percent, direct earnings of those employed in the travel industry up 3.8 percent, and local tax receipts were up 15.9 percent. There have been some 5,700 jobs added to the economy, and approximately 800 hotel rooms are now under construction in Waco, Pendergraft said.
What may have seen like an overnight sensation, however, was years in the making, according to Melett Harrison, director of housing and economic development. "We've worked for several years for this moment to arise," Harrison said. "The momentum is still very strong."
While the city may have had to scramble to keep up with growth after Magnolia Market at the Silos opened in 2015, the planning for such a moment started some 40 years ago with the development of a special incentive fund that has helped to pay for future development.
The city was able to bury electric lines and repair roads in the Silo district. Austin Avenue was renovated with street modifications over a weekend to accommodate the new Waco trolley system that transports people in and around downtown Waco at no charge. "I think we were able to adapt really quickly with minor accommodations until we could work up something better," Harrison said.
It's that attitude of helpfulness, combined with working in partnership with local businesses, that has laid the groundwork for sustained growth.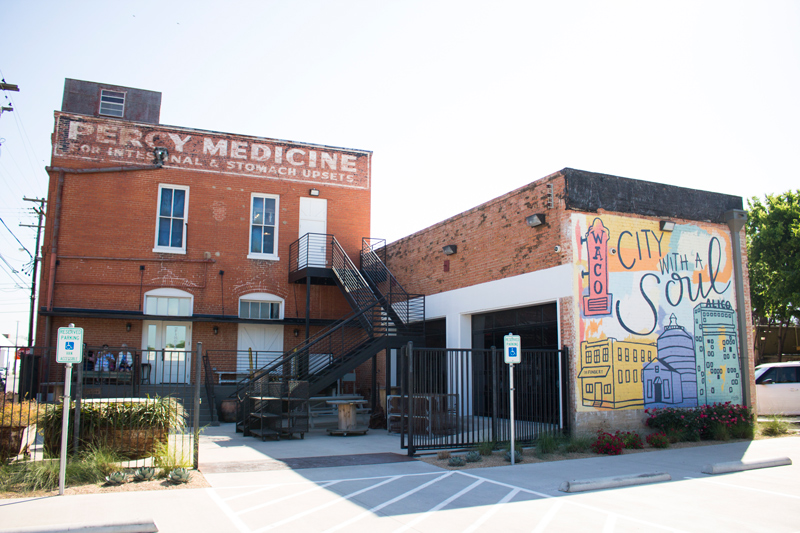 Take The Findery, for example. A relatively new business that opened downtown two weeks after Magnolia Market opened, The Findery (thefindery.com) is family-owned and operated by three couples: Tiffany and Matt D. Fatheree, Matt P. and Melissa Fatheree and Marci and Kyle Davis.
Offering one-of-a-kind gift items, furniture and home decor, including custom paint services, custom furniture, clothing, accessories and much more, The Findery has experienced incredible growth since its opening.
"When we started, we had only one main floor open," said General Manager Alison Sorley. Within six months, they opened another and then purchased the building behind its store, which was followed by the launch of an online shopping site. Since then, they've nearly doubled in staff size.
"The city of Waco has been wonderful with the addition of the trolleys, the constant promotion of downtown Waco merchants and the additional sidewalks, making it easier for tourists to shop and get around," Sorley said.
Part of the formula for success is filling the needs created by rapid growth. The Findery, for example, certainly complements Magnolia Market well, as does another business new to the scene — Waco Tours, (https://www.waco-tours.com).
Opened in June 2016, Waco Tours started with a single van to fill a need: Show people the hidden gems of Waco. It was so successful that owners David and Rachel Ridley and Luke and Rachel Whyte now have over 60 guides and drivers and 10 full-time staff. The company added a second van in 2017, and a third and fourth van shortly thereafter to accommodate the demand. In early 2017, they were giving five to eight tours a week. By the end of 2017, they were giving seven to eight tours a day. They now have a total of seven vans.
"There haven't been a lot of challenges working with the city. They've been very supportive," said Luke Whyte. "We felt very supported by the Greater Waco Chamber, as well as all the different entities involved, like the Convention and Visitors Bureau and the City of Waco. We are excited to continue to collaborate and help expand people's footprint of Waco."
In addition to city support, Whyte said they work with local business entities to help showcase all that Waco has to offer. During a tour, each guest receives a touring book complete with dozens of coupons to local restaurants, shopping, events and more. With a food tour, an express tour and customized tours, visitors to the area can take insights they might miss otherwise. It's been influential in bringing people back again and again.
"There are well over 15 or 20 families that have moved to Waco because they did the tour and saw an opportunity to either do business here or move their family here – a place to start their own business," Whyte said. And it's not just for tourists. Locals, too, are encouraged to take the tour; locals who have taken it say it's changed their perspective of Waco.
One of the biggest companies changing perspectives is, of course, Magnolia.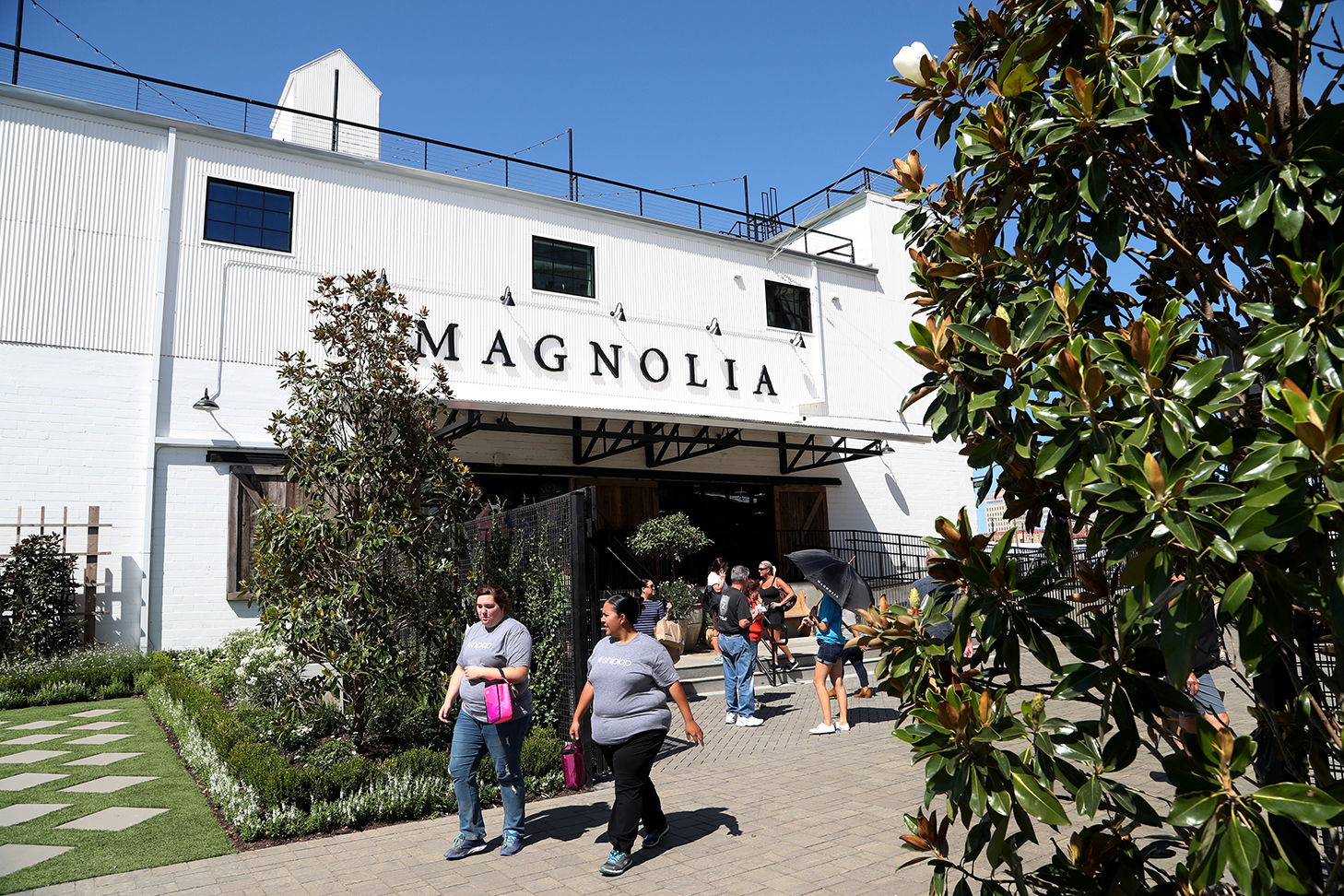 Magnolia (magnolia.com), was founded by Chip and Joanna Gaines in 2003. What began as the "Little Shop on Bosque" has evolved into a national home and lifestyle brand that included Magnolia Market, Silos Baking Co., Magnolia Table, Magnolia Realty, Magnolia Design + Construction and a lifestyle magazine, The Magnolia Journal, to name a few. Magnolia now employs more than 750 team members in total.
They, like other business entities, believe that the combination of city support and working with local businesses is part of the formula for success.
"Jo and I are really proud of the work our friends and fellow business owners are doing to make Waco such a special place," said Chip Gaines. "This has been our home for almost 25 years, and over the past 10 years or so, we've seen the downtown area really explode with boutiques, restaurants, and other shops. We're just honored to be a part of what's happening here in Waco."
Magnolia also took note of the city relationship, as well. "The fact that so many stakeholders from across the city – whether it's members of the police department, the Chamber, the Convention and Visitors Bureau, Parks and Recreation or City Center Waco, to name a few – are always willing to work with our team to lend their thoughts and expertise is truly remarkable," said John Marsicano, who works in public relations for Magnolia. "That level of tactical involvement from the city is invaluable, and it's because of that support that we're able to continually identify any and all opportunities to grow and improve various events and initiatives moving forward. We're so grateful for that."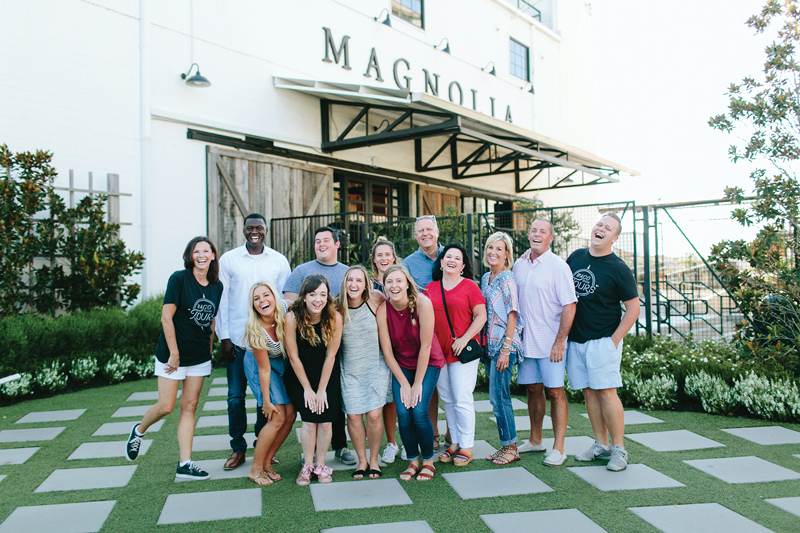 Unquestionably, there is plenty of room for more growth, and it doesn't seem to be slowing down anytime soon, according to Pendergraft.
"We've seen people return again and again. We have no reason to suspect that that won't continue. We watch the numbers, and the numbers are saying that it's continuing to thrive."
"Chip and Joanna's brand has gone international," added Pendergraft. "Tourists come to see the town that was so lovingly and consistently featured on Fixer Upper. Their brand has evolved far beyond the show. There is so much to recommend in Waco. We're in that little sweet spot, not too small and not too large, with great quality of life and a brand image that is warm, hospitable, and centered on family values; and those businesses that believe in us should come here and give it a try."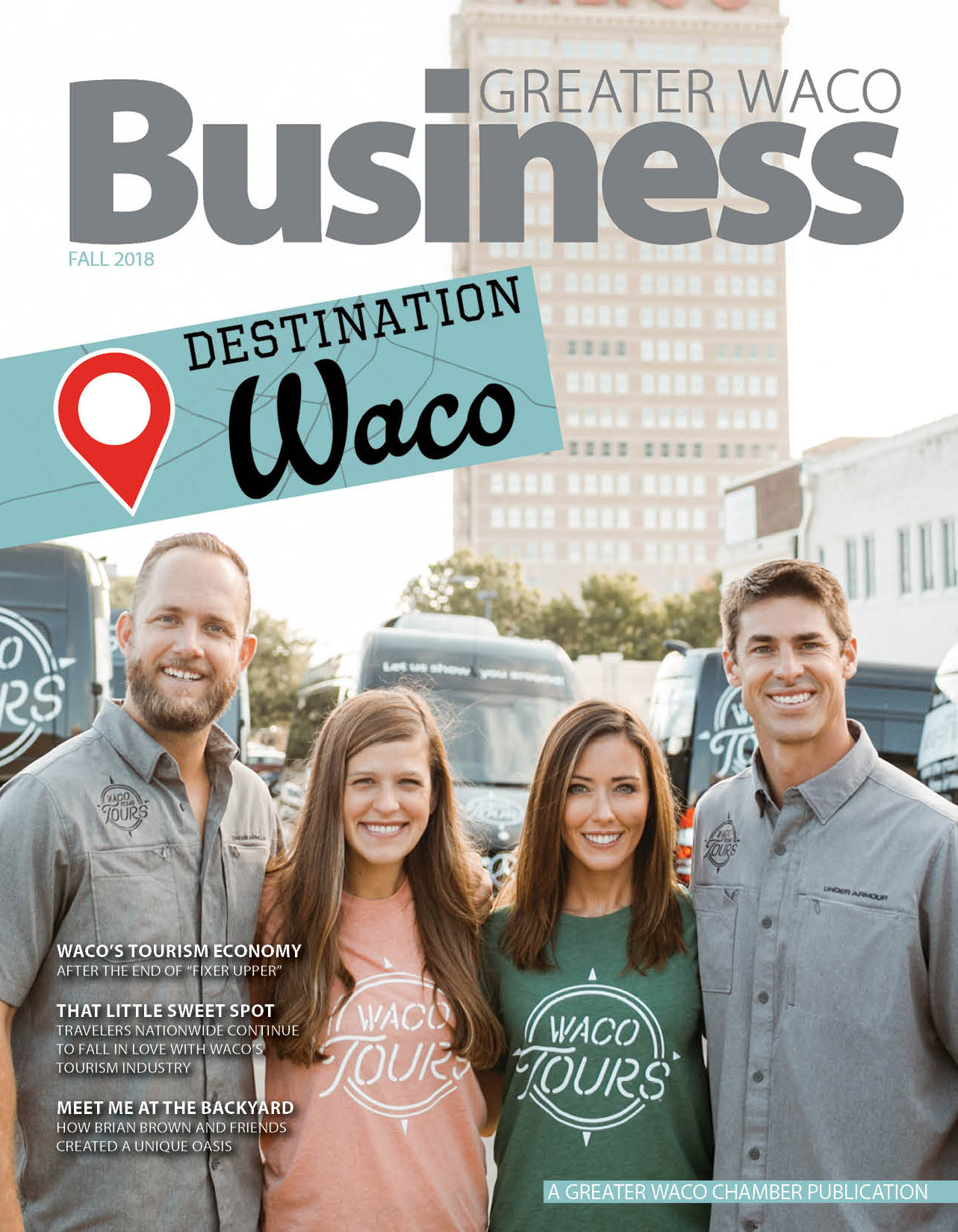 Check out this edition of the Greater Waco Business magazine,
featuring articles all about the booming tourist business in Waco,
new Chamber members, member news and more!