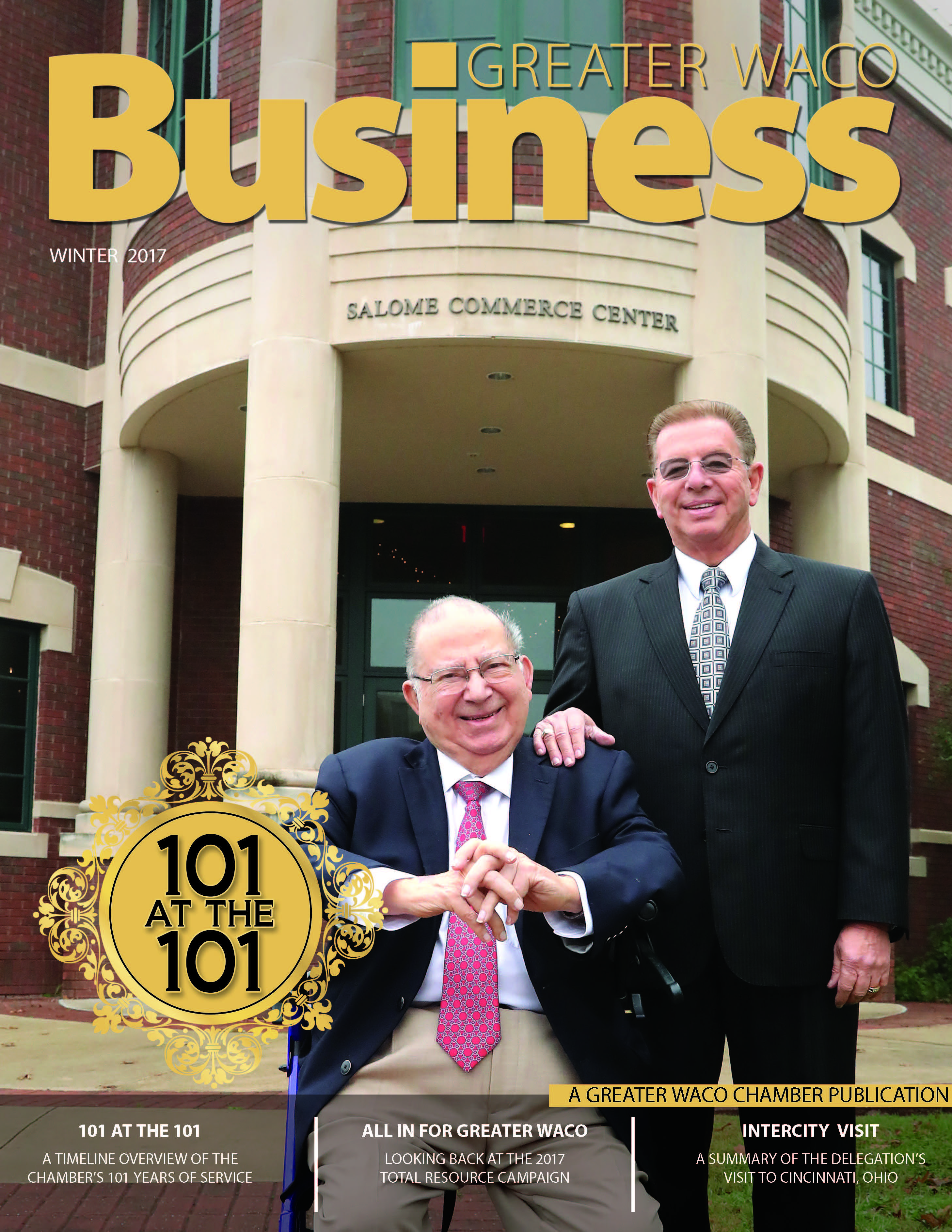 The Greater Waco Chamber of Commerce is proud to announce the arrival of Greater Waco Business, our newly redesigned quarterly magazine! We are excited to bring you the same great content with a fresh new look.
Greater Waco Business features a fresh new cover style, with each edition featuring photos of important local individuals. The winter edition features Wacoans Bob Davis and Tom Salome, both of whom have been staunch supporters of greater Waco business interests and played integral roles in the building of the current Waco Chamber building at 101 S. Third St.
Another new feature of Greater Waco Business is the opportunity for members to purchase a magazine feature insert. The first edition with inserts will feature an insert from Integ Printing, which graphically lays out the history of Integ and the role the business has played in Waco since its founding.
"Integ is honored to be part of the new re-launch of The Chamber Quarterly," said David Anderton, President and CEO of Integ. "As a B2B company, we've always valued the Chamber and have viewed the Quarterly as a key vehicle to reach other businesses. Our insert in this new issue is a great way to extend our marketing with the purchase of additional magazines and extra inserts. We are true believers in helping our own customers get more bang for their buck. With this new insert program, the Chamber is doing exactly that for us and we're extremely appreciative!"
These special inserts will be available for purchase to Chamber members for future magazines and can be purchased as four page, six page or eight page inserts. For pricing, contact Autumn Outlaw at aoutlaw@wacochamber.com or 254-757-5603.