Mid-Tex Farm, Ranch & Garden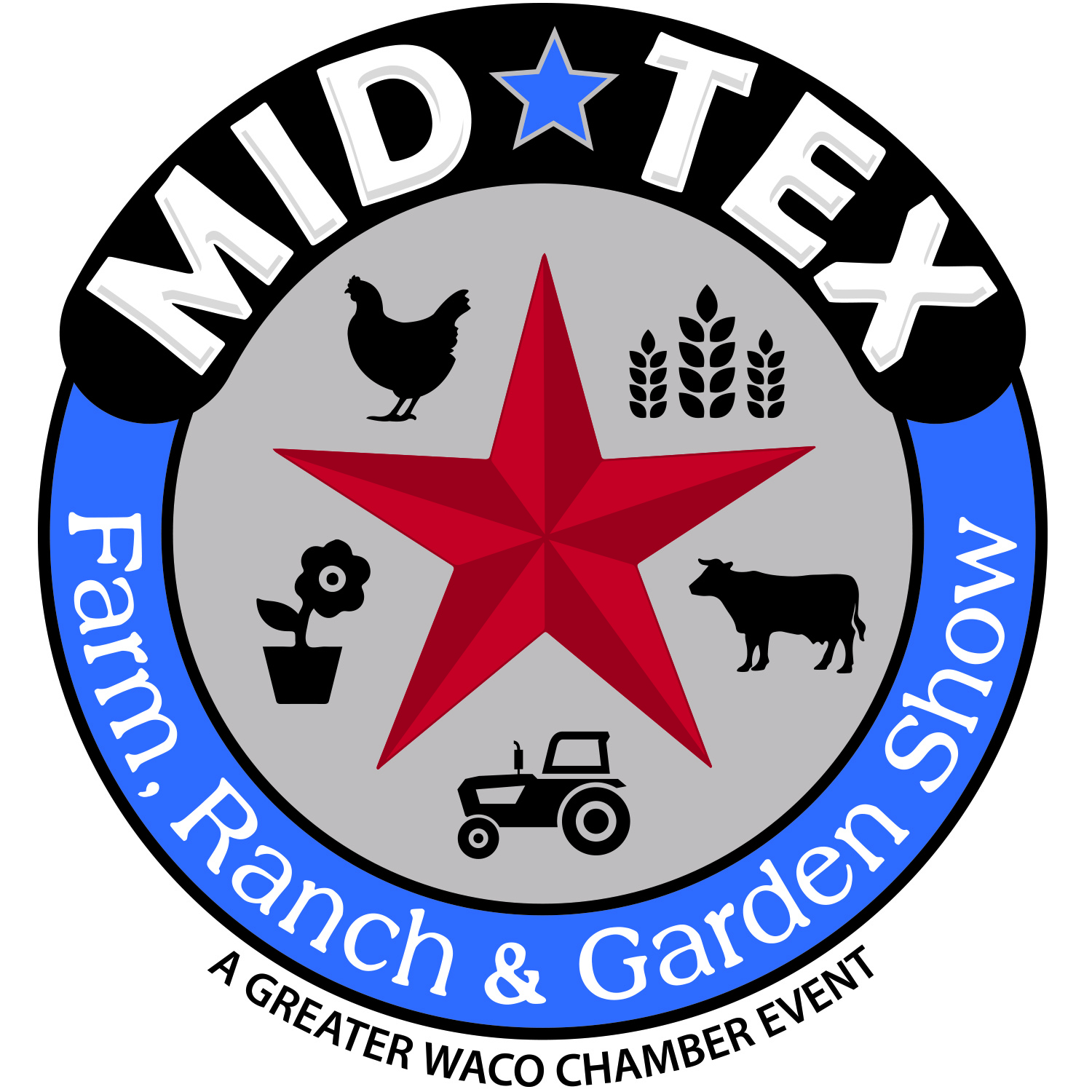 The Greater Waco Chamber and presenting sponsor, Equipment Depot, will host the 49th Annual Mid-Tex Farm, Ranch & Garden Show on Thursday, Jan. 31, 2019 at the Extraco Events Center from 8 a.m. to 6 p.m. Vendor registration opens Wednesday, September 5, 2018!
The Mid-Tex Show offers exhibitors a first-rate forum to present their products and services to Central Texas farmers and ranchers, as well as the "weekend farmer" and gardeners. Visitors to the Mid-Tex Farm, Ranch & Garden show will have the opportunity to view top exhibits of the newest farm and ranch equipment, seed, chemicals and ag-related services and technologies.


Garden Show
The garden section was such a hit in 2018, that plans are being made to make it even bigger in 2019, including FREE gardening demonstrations. From novice gardeners to the well-seasoned gardeners, the Mid-Tex Show has been revamped for you. Weekend farmers and gardeners looking for ways to spruce up the yard, enhance those fields or simply looking for recreational equipment can find it here. Don't miss this unique opportunity to discover those one-of-a-kind gift items, must-have plants, the hottest new garden tools, hand-crafted art and furniture, specialty seeds and more.
Show Times
Thursday, January 31 from 8 a.m. to 6 p.m.
NOTE: Set-up day is Wednesday, January 30 from 2 p.m. to 5 p.m.
So that the show will be successful and an enjoyable experience for everyone, we ask that all exhibitors abide and agree to guidelines supplied in the Exhibitor Contract.
Download the following Mid-Tex Farm & Garden form:
Booth Map UPDATED 11/14/2018 **layout subject to change**
Please send all contracts to Amanda Haygood at: 101 S Third St., Waco, TX 76701 or fax to (254) 752-6618. For any questions, please call (254) 757-5611.