Mid-Tex Farm, Ranch & Garden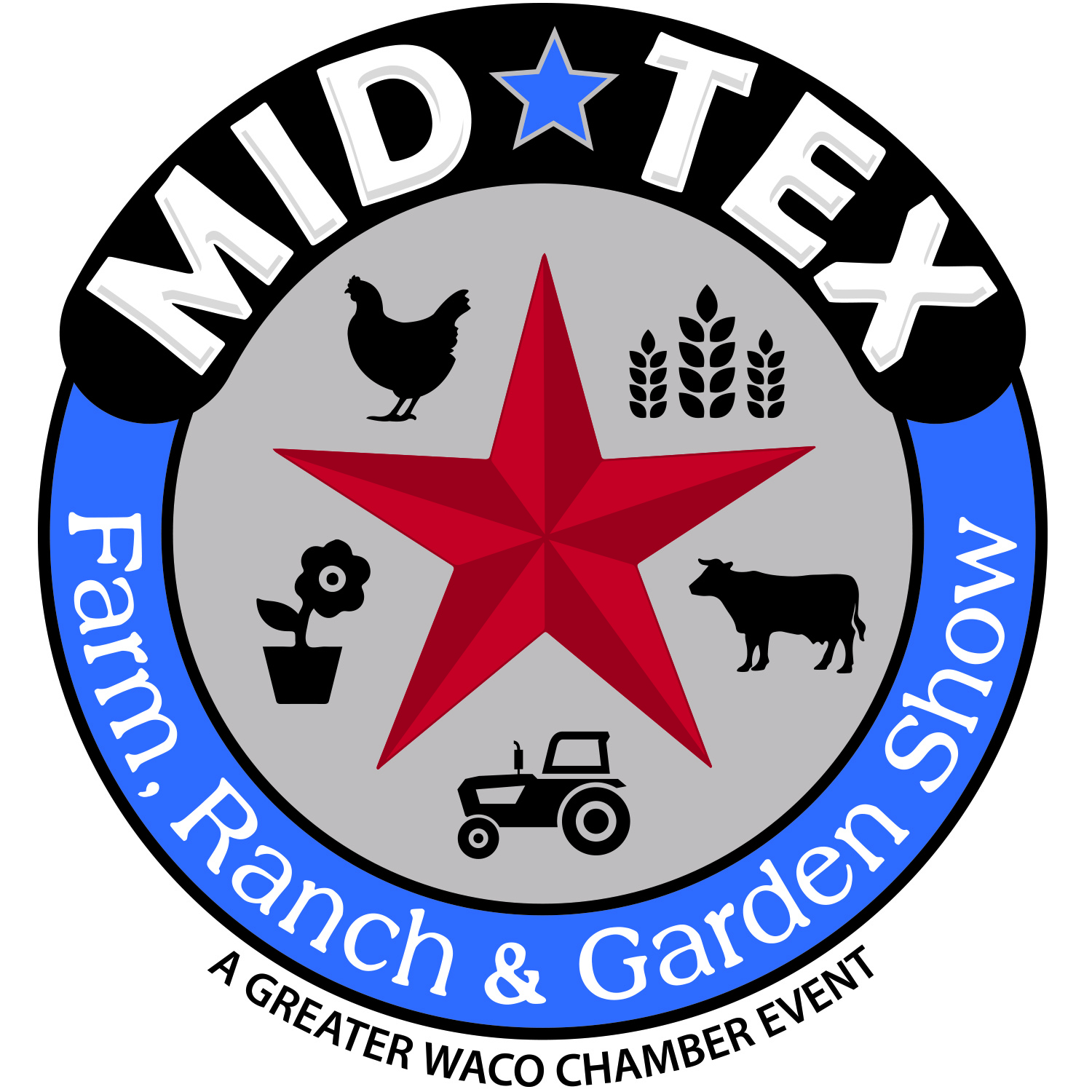 The Greater Waco Chamber will host the 48th Annual Mid-Tex Farm, Ranch & Garden Show Wednesday and Thursday, Jan. 10-11, 2018 at the Extraco Events Center. Show hours are from 8 a.m. to 7 p.m. on Wednesday, January 10 and from 8 a.m. to 4 p.m. on Thursday, January 11. Vendor registration is NOW OPEN!
The Mid-Tex Show offers exhibitors a first-rate forum to present their products and services to an expected attendance of more than 3,000 Central Texas farmers and ranchers, as well as the "weekend farmer" and gardeners. Visitors to the Mid-Tex Farm, Ranch & Garden show will have the opportunity to view top exhibits of the newest farm and ranch equipment, seed, chemicals and ag-related services and technologies.


NEW! Garden Show
We're excited to announce that we are adding a garden show for the first time to the Mid-Tex Farm, Ranch & Garden Show! From novice gardeners to the well-seasoned gardeners, the Mid-Tex Show has been revamped for you. Weekend farmers and gardeners looking for ways to spruce up the yard, enhance those fields or simply looking for recreational equipment can find it here. Don't miss this unique opportunity to discover those one-of-a-kind gift items, must-have plants, the hottest new garden tools, hand-crafted art and furniture, specialty seeds and more.
B.I.G. Conference
The 56th Annual Blackland Income Growth Conference (B.I.G.) will be held in conjunction with the Mid-Tex Show and will offer commodity sessions, special meetings, and forums. Topics of discussion will include beef, horticulture and grain; health and fitness with a busy schedule; cotton, forage and wildlife; and other training and re-certification sessions. For more information about the Blackland Income Growth Conference, visit http://stephenville.tamu.edu/blackland-income-growth/conference-information/.
Mid-Tex Farm, Ranch & Garden Scholarships
On Wednesday, January 10, selected McLennan County high school students will be awarded scholarships for outstanding FFA, FHA and 4-H members at the Scholarship Luncheon sponsored by Allen Samuels Dodge Chrysler Jeep Ram. These unique and exceptional students also plan to major in an agricultural and home economics related field. Scholarships are sponsored by Brazos Valley Equipment.
For more information about the Mid-Tex Farm, Ranch & Garden Show, call Amanda Haygood at (254) 757-5611.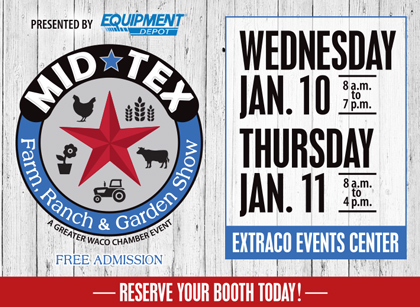 Thank You to Our Sponsors: