George's Big O' Cup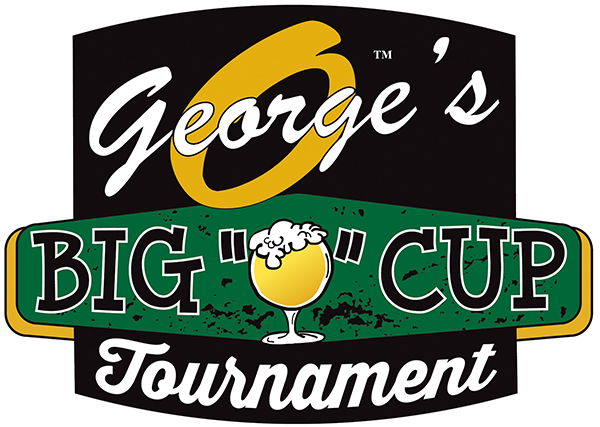 Big O Holes, Big O Prizes and Big O Fun
Hackers are welcome at the George's Big "O" Cup Tournament, presented by the Greater Waco Chamber of Commerce – so make sure to mark you calendar for Friday,  Sept. 28, 2018 at Cottonwood Creek Golf Course.
This fun, laid-back scramble style tournament features larger than life cups for you to sink birdies, drain more eagles and snag that elusive hole-in-one! There will be prizes on every hole, drinks and games throughout, complimentary lunch provided by George's Restaurant, Bar, and Catering, and unique player gifts. You won't want to miss this tournament, unlike any other in Texas, and one that is sure to become one of Waco's favorites.
This tournament follows a four-person Florida Scramble format. Single players will be assigned to a team. Players may form their own teams with no handicap restrictions. The tournament will be divided into morning and afternoon rounds with a shotgun start for both rounds. The rounds begin at 7:30 a.m. and 1 p.m. The tournament will take place rain or shine, but if there is lightning there will not be any play for the safety of everyone.


Lunch will be provided by Georges Restaurant, Bar, & Catering from 11:30 a.m. to 1 p.m. at the pavilion.
$200 team gift certificates to Cottonwood Creek Pro Shop will be awarded for first place, $150 for 10th place and $100 for 20th place. There will also be contests at every hole!
All profits benefit the Greater Waco Chamber and its programs throughout the year.
Registration:
Cost of the tournament for Greater Waco Chamber members is $150 for single players ($175 for non-members) or $600 per four player team ($700 for non-members). If you are a member of The Greater Waco Chamber, you must login to your chamber account for the discounted registration price. If you do not know your login, please contact Rachel Alston at 254-757-5600. Only online registrations will be accepted for the tournament. Full payment, team names and polo sizes will be required at the time of registration. Spaces are limited, you will want to register online with payment immediately upon registration opening.
For questions, contact Amanda Haygood at 254-757-5611.
Thank You to Our 2018 Sponsors