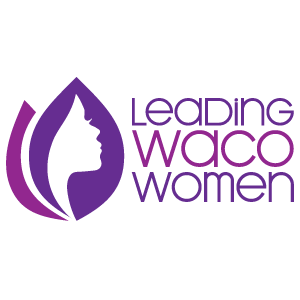 The Leading Waco Women Summit Series was created to celebrate, empower and develop female leaders in the Waco community. The annual series provides professional development opportunities through half-day conferences, keynote speakers, panel discussions and networking. Each summit in the Leading Waco Women Series is focused on the three components of leadership: serving, empowering and mentoring. The Greater Waco Chamber celebrated the inaugural Leading Waco Women Summit in November 2018 with the presentation of Waco's first-ever ATHENA Leadership Award.
The community is invited to join us for each summit! Registration is not currently open.
About the ATHENA Leadership Award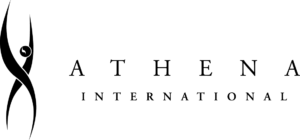 The ATHENA Leadership Award is presented to leaders across professional sectors around the world. Its rich history, international scope and mentorship distinguish it as one of the most prestigious leadership awards one can receive. The ATHENA Leadership award celebrates women who achieve excellence in their professions, serve the community in a meaningful way, and help other women reach their full potential. The ATHENA Leadership award celebrates exemplary leadership and is reflective of a quote by Plato: "What is honored in a country will be cultivated there." Over 7,000 Recipients have been honored with the ATHENA Leadership award since the program's inception in 1982. Each summer the Waco Chamber will accept nominations from the community and present the ATHENA Leadership award each year at the Leading Waco Women Serving Summit held in November. Learn more about the ATHENA Leadership Award >
ATHENA Leadership Award Nomination Information
Each summer, nominations open for potential candidates. After the nomination period closes, the Greater Waco Chamber of Commerce will form a Review and Recommendation Committee comprised of community leaders to review and score the nominations based on ATHENA International guidelines. The Review and Recommendation Committee will submit its scores and recommendations to the Executive Committee of the Greater Waco Chamber of Commerce Board of Directors for consideration and action.  Nominations are scored solely on the information provided by the nominator. The top four nominees will be announced as finalists, but the ATHENA Leadership award recipient will not be announced until the Serving Summit.
Nomination Requirements:
ATHENA Leadership award nominees must meet each of the following three criteria:
Demonstrate excellence, creativity and initiative in their business or profession
Provide valuable service to improve the quality of life for others in their community
Actively assist women in achieving their full leadership potential
Nominee Qualifications:
ATHENA Leadership award Nominees may represent either the profit or not-for-profit sector.
Previous ATHENA Leadership award Recipients are not eligible for nomination, however, past nominees may be nominated again.
There is no minimum or maximum age qualification that must be met by ATHENA Leadership award Nominees.