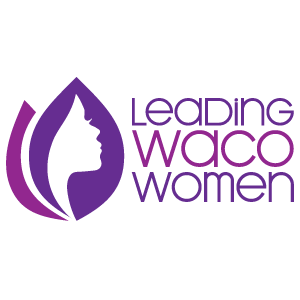 Leading Waco Women Serving Summit | November 18 | Ridgewood Country Club | 10:30 a.m.
10:00 a.m.: Doors open for Leading Waco Women Serving Summit Ticketholders
10:30 a.m.: Guest Speaker: Sheri Riley
11:15 a.m.: Book Signing & Networking Break
11:30 a.m.: Lunch is served; Doors open for ATHENA Leadership Award Ceremony Ticketholders
12:00 p.m.: Panel Discussion with ATHENA Leadership Award Finalists: Susan Cowley, Lisa Saxenian, Loren Schwartz and Dr. Sharon Shields
12:45 p.m.: Presentation of the ATHENA Leadership Award
Sheri Riley spent 20 years creating marketing strategies for global superstars and companies like Usher, Converse, and WarnerMedia. Now, as an empowerment speaker, high-performance life coach, and award-winning author of Exponential Living – Stop Spending 100% of Your Time on 10% of Who You Are, she helps professional athletes, corporate executives, and entrepreneurs grow personally and dominate professionally. She speaks and trains at companies like the NBA, WNBA's Indiana Fever, The Coca-Cola Company, and JP Morgan Chase on how to implement her 9 Principles of Exponential Living to enhance personal/professional development, leadership, and productivity.
Susan Cowley is a graduate of Baylor University and was, for 35 years, owner of The Cowley Group, a multi-award winning marketing firm in Waco.
In March 2015, Talitha Koum Institute's governing body called Susan Cowley to be the Executive Director of this brain development program for trauma-affected children, which she helped to found more than 20 years ago. She is responsible for all aspects of fundraising and program development.
In her role as Executive Director, Ms. Cowley has overseen the initiation of two public school programs funded by Talitha Koum grants and staffed by TKI interventionists as well as a Foster-to-Adopt program.
Nominated by Waco's mayor, Susan was one of 10 Americans honored in 2003 with the national Louis Hine Award for Service to Children and Youth given by the National Child Labor Committee. Ms. Cowley received the award in New York City in ceremonies held at the top of the Time Life Building.
Susan also received the 2009 Abner V. McCall Humanitarian Award given by the Baylor Alumni Association. She was recognized alongside two other CrossTies Ecumenical Church members for their long faithfulness to the Kate Ross public housing neighborhood.
Lisa Saxenian was born and raised in Waco, Texas. This is her 36th year in education, all in Waco ISD. She is currently the Principal at Waco High School. She graduated from Richfield High School in 1980 and then graduated from Texas Tech University in 1984 with a Bachelor of Science in Education. After receiving her degree at Texas Tech, she attended Baylor University and graduated in 1986 with a Masters of Science in Education.
Lisa started teaching Spanish in 1986 at Lake Air Middle School. In 1992, she was selected WISD Outstanding Teacher and Region XII Outstanding Teacher. In 1996, Lisa became an Assistant Principal at Lake Air. In 2000, she moved to Waco High School as an Assistant Principal. She was selected Region XII Assistant Principal of the Year in 2007. Prior to her current role as Principal, Lisa served as Dean of CTE Academies at Waco High. She has a vested interest and passion for students and for the Waco Community.
Lisa has two sisters, Paula Miller and Dr. Carol Saxenian. Paula is an Instructional Specialist at Carver Middle School and has two grown children. Allen is a 2014 graduate of Waco High and a 2018 graduate of the University of Texas. Haley was the Valedictorian of the Waco High Class of 2017 and a 2021 graduate of Texas A&M. Carol retired from education after 30 years and now is a realtor in the Austin area.
Lisa enjoys serving and participating in community endeavors and organizations, such as the Waco Rotary Club and the WISD Education Foundation. During the summer, Lisa enjoys traveling with her college roommate and friends. She also enjoys attending high school and college football games.
Loren Schwartz is a Senior Financial Advisor with Merrill Lynch Wealth Management in Waco, Texas. She has been in the financial services and insurance industries for the past 30 years.
Loren is also an accomplished community leader serving on a variety of non-profit boards. In 2019, Loren served as only the second female Chairperson of the Greater Waco Chamber of Commerce. She is a past president of the Cameron Park Zoological and Botanical Society, American Heart Association and St. Paul's Episcopal Day School Boards. She has also chaired or participated in numerous fundraisers and capital campaigns benefitting various organizations in Waco and McLennan County. Loren currently serves on the United Way campaign cabinet, the Waco Sports Commission, the Bank of America Foundation Advisory Committee, the Teen Leadership Board and the Waco Family Medicine Capital Campaign Committee.
Loren is a Certified Financial Planner and graduate of the University of Alabama where she completed a Bachelor's of Arts. She also holds a Master of Business Administration from Georgia State University. She is an avid lover of fashion, sports, fitness and nutrition.
Loren is married to Martin Schwartz owner of Schwartz Design Center and the mother of Jake, employed in Dallas with Deloitte Consulting Group and Joe, newly hired at LSU to serve under Hall of Fame Coach Kim Mulkey. Loren enjoys mentoring young women and men and considers that one of her greatest accomplishments.
Dr. Sharon Shields was appointed as the La Vega ISD Superintendent on July 11, 2006, and began her term of service on October 1, 2006.
Dr. Shields received her Doctorate of Philosophy in Curriculum & Instruction from Texas A&M University in 1993, Masters of Education, Mid-Management Certification, and Counseling Certification from Baylor University in 1983 along with a Bachelor of Science in Elementary Education from Baylor University in 1980. She is a former La Vega ISD educator and counselor.
Since the early 1980s, Dr. Shields has been a strong, confident educator and leader, guiding children to achieve and believe that each individual can and will succeed. As a former counselor, she brings guidance and direction to our students. As a former principal, she brings additional leadership and determination to help children succeed through targeted studies with an emphasis on mathematics. Dr. Shields has also served as a middle school principal in Waco ISD where she provided outstanding leadership skills. She has also been instrumental in establishing the District's first education foundation, which has been very successful.
Dr. Sharon Shields was hired in July 1999 as Executive Director for Instructional Services. Dr. Shields has pulled together the District's instructional and instructional support programs and improved the effectiveness and efficiency of the instructional departments. Student performance has improved, and the District received its first "Recognized" campus and district accountability ratings from TEA in 1999-2000, and its first "Exemplary" campus ratings (both LVPS and LVES) in 2005-2006. Dr. Shields has devoted herself to organizing, monitoring, and providing instructional leadership on a daily basis, and has demonstrated that she can motivate our instructional personnel to work together to improve teaching and student performance. Dr. Shields is highly respected by staff members and the Board for her ability to research and implement new ideas and strategies, which have included the use of several effective software programs including Plato, CCC, and Fast ForWord. Dr. Shields was promoted to Assistant Superintendent for Instructional Services in February of 2002.
Honors and activities include:
State Finalist for TASB Superintendent of the Year 2011
Education Service Center Region 12 Superintendent of the Year 2011
Past President of the YMCA of Central Texas
Serves on the Executive Board of the Bellmead Chamber of Commerce
Serves on the Board of Directors of the Heart of Texas Community Health Center, Inc.
Serves on the Board of Directors for the Cooper Foundation
1997 - Waco Delegate, President's Summit for America's Youth
1995-1996 Principal of the Year, Waco ISD - Selected by the Superintendent
Earned her Superintendent's Certification from Tarleton State University
Chosen "Women of the Year" by Omega Psi Phi Fraternity
Serves as Board President for the Doris Miller Branch - YMCA
Participates with the McLennan County Youth Collaboration
Supports the Safe Kids Coalition
Serves the Junior League as a Community Advisor
Kappa Delta Pi - Baylor University
Phi Kappa Phi - Texas A & M University
Phi Delta Kappa - Baylor University
Scottish Rites Fellowship - Waco, TX
Minority Fellowship - Texas A & M University
The Leading Waco Women Summit Series was created to celebrate, empower and develop female leaders in the Waco community. The three-part annual series provides professional development opportunities through half-day conferences, keynote speakers, panel discussions and networking. Each summit in the Leading Waco Women Series is focused on the three components of leadership: serving, empowering and mentoring. The Greater Waco Chamber celebrated the inaugural Leading Waco Women Summit in November 2018 with the presentation of Waco's first-ever ATHENA Leadership Award.
We will start the 2021 Series with an interactive workshop-style event held in February. Over breakfast, attendees hear from guest speakers who help them work through exercises that help support their leadership development.
Typically, the second summit is focused on Empowering leaders in our community. This event features lunch, a keynote speaker and a panel of women in business.
This year, we will wrap up the Series with our Serving Summit in November. This event features lunch, a keynote speaker, a panel with the ATHENA finalists and the presentation of the annual ATHENA Leadership Award to a leader in our community.
The community is invited to join us for each summit!
About the ATHENA Leadership Award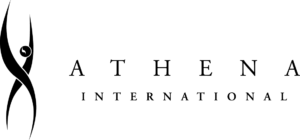 The ATHENA Leadership Award is presented to leaders across professional sectors around the world. Its rich history, international scope and mentorship distinguish it as one of the most prestigious leadership awards one can receive. The ATHENA Leadership award celebrates women who achieve excellence in their professions, serve the community in a meaningful way, and help other women reach their full potential. The ATHENA Leadership award celebrates exemplary leadership and is reflective of a quote by Plato: "What is honored in a country will be cultivated there." Over 7,000 Recipients have been honored with the ATHENA Leadership award since the program's inception in 1982. Each summer the Waco Chamber will accept nominations from the community and present the ATHENA Leadership award each year at the Leading Waco Women Serving Summit held in November. Learn more about the ATHENA Leadership Award >
Congratulations to our 2019 ATHENA Leadership Award Recipient, RoseMary Mayes!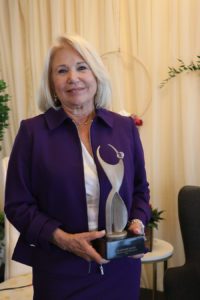 The Greater Waco Chamber of Commerce is pleased to present the recipient of Waco's 2019 ATHENA Leadership Award® to RoseMary Mayes, president of RM Mayes LLC.
For more than 30 years, RoseMary has managed and promoted businesses and non-profit organizations and volunteered extensively in our community. A woman who "lifts as she climbs," she has extended a hand to her peers and the next generation of leaders alike. Her specialty is stepping in to lead new or struggling companies and initiatives - managing, organizing, and leveraging contacts to help them grow.
While heading the American Red Cross Heart of Texas Chapter, RoseMary became responsible for the management of 16 county jurisdictions and four regional offices. She responded effectively to disasters in the 16 counties with "boots on the ground" and collaborated well with other emergency responders. Red Cross hired her to reinvigorate its fundraising efforts at a time when there was an ongoing need for donations, but no local disaster to spur them.
RoseMary has earned respect for her initiative. She originated and organized many first­time events, several of which continue to this day. A prime example is the Heart of Texas Airshow, which has drawn widespread attention to Waco. As the initial organizer of the Airshow, she made a formal request to the U.S. military for jet teams and support for the Airshow. In response, she received a 250-page list of requirements. Nevertheless, she got the Airshow off the ground.
She has actively assisted women in achieving their full leadership potential. As one of the first women to serve in certain organizations, she performed admirably and, in doing so, blazed the trail for others. As the second woman ever to be nominated for Waco Rotary Club membership, she set an example as a board member and committee chair and supported other women's efforts to join Waco-area Rotary Clubs.
She was one of the first women to serve on the HOT Fair & Rodeo Executive Committee, a select group making key decisions for this large non-profit organization that operates year-round. She also was the first woman to serve on the HOT Fair & Rodeo Board, where she has served for more than 20 years.
She has volunteered with many civic and service organizations for substantial lengths of time, including United Way of Waco-McLennan County, the Heart O' Texas Fair & Rodeo, Waco Rotary Club, and the Greater Waco Chamber of Commerce. She is a loyal volunteer, in her words, "Staying power is important. If I really believe in an organization and enjoy it, I stick with it. It doesn't matter what level. I just want to help any way I can."
RoseMary was one of 37 outstanding women nominated. The ATHENA Leadership Award was presented to Mrs. Mayes at the 2019 Leading Waco Women Serving Summit on November 7, 2019.
Congratulations to the recipient of the inaugural ATHENA Leadership Award, Jill McCall!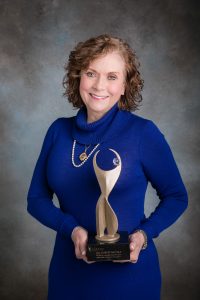 We are pleased to present the inaugural recipient of Waco's very first ATHENA Leadership Award, Jill McCall, executive director at Compassion Ministries. This award was given on Thursday, November 1 at the Leading Waco Women Summit.
Jill has worked at Compassion Ministries for nearly 20 years serving homeless and underserved families. A native, lifelong resident of Waco, Jill graduated from Baylor University with a Bachelor of Science in 1975. After college, she worked for McLennan County as a juvenile probation officer for several years before leaving the workforce to raise her children.
Mrs. McCall has been actively involved in many organizations over the years, including the Junior League of Waco and the Waco Girls and Boys Club. She also served on the Waco ISD School Board from 1990 through 1996, eventually becoming president of the board. When she joined the team at Compassion Ministries in 1999, she saw the difficulty in ending the "cycle of homelessness," where struggling families repeatedly became homeless. She developed the current program to change the lives of those families facing homelessness. This transitional housing program for homeless families is an invaluable resource in Central Texas, and its success is due in large part to her leadership and vision. Hundreds of Central Texas parents have created stable home environments for their children and have been able to obtain and keep full-time employment and permanent housing, and thousands of children have a more stable home environment because of the training their parents have received.
ATHENA Leadership Award Nomination Information
Each summer, nominations open for potential candidates. After the nomination period closes, the Greater Waco Chamber of Commerce will form a Review and Recommendation Committee comprised of community leaders to review and score the nominations based on ATHENA International guidelines. The Review and Recommendation Committee will submit its scores and recommendations to the Executive Committee of the Greater Waco Chamber of Commerce Board of Directors for consideration and action.  Nominations are scored solely on the information provided by the nominator. The top four nominees will be announced as finalists, but the ATHENA Leadership award recipient will not be announced until the Serving Summit in November.
Nomination Requirements:
ATHENA Leadership award nominees must meet each of the following three criteria:
Demonstrate excellence, creativity and initiative in their business or profession
Provide valuable service to improve the quality of life for others in their community
Actively assist women in achieving their full leadership potential
Nominee Qualifications:
ATHENA Leadership award Nominees may represent either the profit or not-for-profit sector.
Previous ATHENA Leadership award Recipients are not eligible for nomination, however, past nominees may be nominated again.
There is no minimum or maximum age qualification that must be met by ATHENA Leadership award Nominees.