January is Mentoring Month! The Greater Waco Chamber is proud to offer mentorship programs that strengthen the connection between business and education. One of these programs is the Leadership, Education and Development (LEAD) program.
The LEAD program is a business and education partnership that pairs high school students from participating schools with business leaders to foster mentoring relationships that educate and expose students to various business fields. By improving the students' knowledge of higher education and potential career paths, they expand their goals for their future. Through this program, the Greater Waco Chamber hopes to motivate these students to graduate high school and pursue higher education, which in turn ensures greater employability and quality of life.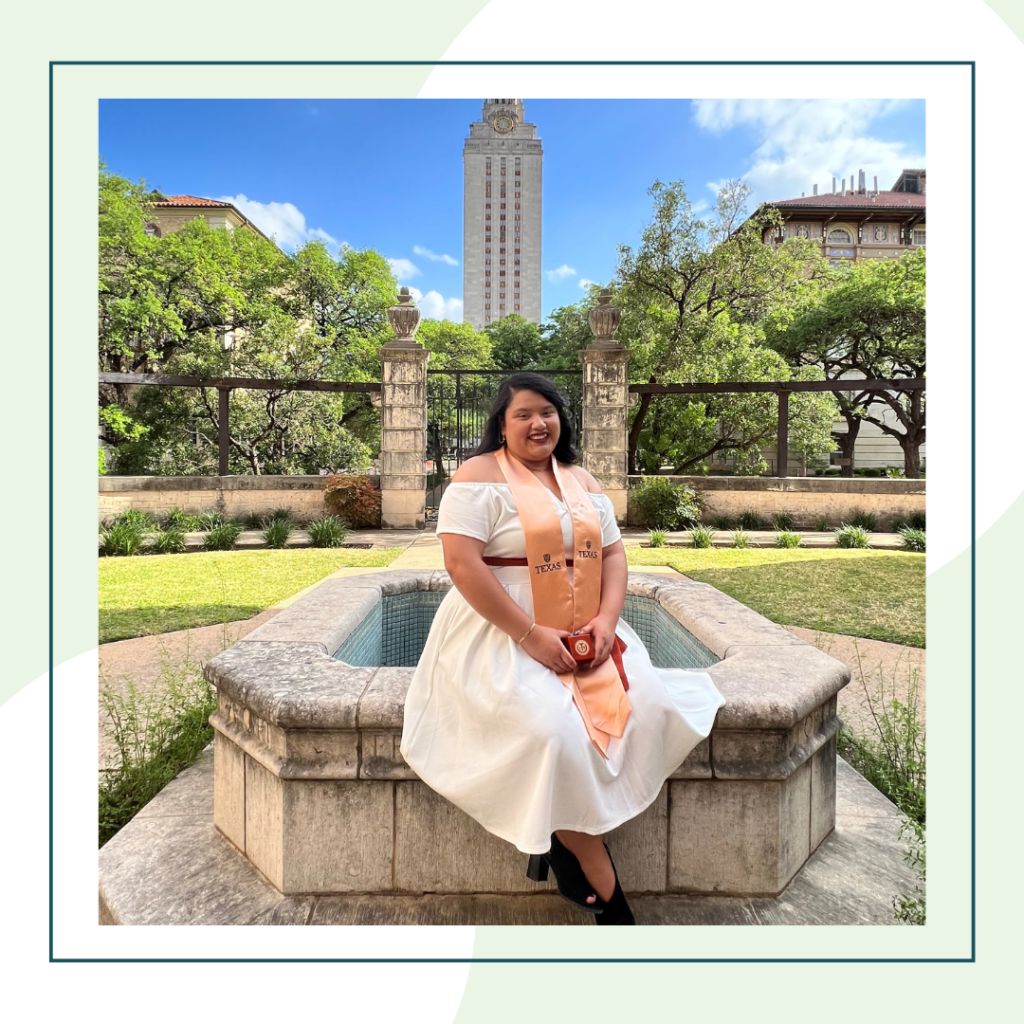 Alex Monroy graduated from University High School in 2017 and graduated from The University of Texas at Austin in 2022. During her high school career, Alex attended a LEAD tour that changed her life. Read what she has to say about her LEAD experience:
What can I say about my time in LEAD? Really, what isn't there to say? Before getting into the LEAD program, I had a general idea of what I wanted to do when I grew up. LEAD not only helped me solidify my career goals, way more than that, it showed me the future I have to look forward to and gave me the opportunity and motivation to reach that future. During my sophomore year of high school, LEAD gave me the opportunity to tour JRBT and Central National Bank followed by a Q&A with people from both parts of the building. I remember preparing so many questions before hand because I was so excited about the tour; I even remember gloating to all my friends the week leading up to the tour that I'd probably get to meet an accountant and an actuary! Little did I know how much that tour would really impact my life. By the end of the tour, I had caught the interest of JRBT's Gary Merritt, or rather, I asked so many questions he had to notice me. He offered to set up a lunch where I could continue asking all the questions. When the lunch was over, he gave me his business card and we stayed in touch over the years.

Fast forward to my senior year of high school. At this point, I've already been accepted into UT Austin's McCombs School of Business and am working on applying for scholarships. Every year LEAD awards thousands of dollars in scholarships to students all around McLennan County. I remember my mentor, Mrs. Plemons, trying to help calm me down right before my interview with several of the LEAD board members including Mrs. Rachel and Joe Nesbitt. I was so anxious being interviewed by five people at once, but, before I knew it, 30 minutes passed, and I was still in the interview. I found out later that the interviews were only supposed to last 15 minutes and that mine by far lasted the longest. I ended up being awarded the Bradley Ray Hulse Memorial Scholarship, LEAD's largest scholarship of $20,000, and am still grateful to this day for it. Just after the scholarship award ceremony, Gary Merritt, who sat at my table during the ceremony, said to me, "When you graduate from UT, I'll have a job waiting for you at JRBT." I'm proud to say that because of everything LEAD has done for me, I now have an accounting degree from UT, am working towards getting my CPA, and am one of JRBT's newest tax accountants. I am so grateful for everything that LEAD does; I really don't know where I'd be without the program.
Gary Merritt, a recruiting coordinator with JRBT, has been a longtime supporter of the LEAD program; he's hosted many LEAD tours. Read what he has to say when recalling the tour Alex mentions:
When Alex Monroy was a LEAD student from University High School, she came to a tour and lunch at JRBT.

I was immediately impressed by Alex and by the questions which she asked some of our presenters.

I was later informed that Alex was awarded the Bradley Ray Hulse Memorial Scholarship and would be attending The University of Texas at Austin, coincidentally, my ama mater as well. I was flattered that Alex asked me to attend the LEAD Banquet and to sit with her family and LEAD mentor.

Shortly after the banquet, I and two of our shareholders at the firm took Alex to lunch. We discussed what to expect as a college freshman and let her know everything from A to Z in regards to a career in Public Accounting. I kept in touch with her throughout her UT days and assured her that a job would be waiting for her at JRBT after graduation if she were so inclined.

Fast forward to today, Alex has joined the firm as a Tax Staff Accountant.