Article published in the 2019 second quarter edition of Greater Waco Business magazine.
Small businesses are the engine of our economy in the Greater Waco community – more than 70 percent of our membership is considered "small business." We love introducing small businesses and their owners in our "Small Business Spotlight." This allows us to showcase some of our local small business owners and hear from them what it's like owning a small business in Waco and how the Chamber has helped support their business.
For this quarter's Small Business Q & A, we visited with David Mercer, a local entrepreneur who is reaping the benefits of Waco's strong economy.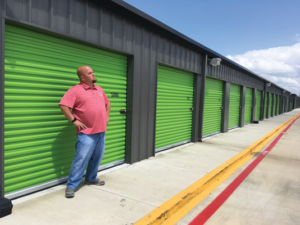 Q: You own several small businesses in Waco – tell us about your businesses!
A: So my main business is Oak Construction & Consulting – we're a general contracting firm with a focus on single and multi-family residential housing and some light commercial projects. We also offer consulting services on all types of projects at all phases. My latest venture is Unlimited Self Storage over on La Salle Avenue. It's been quite an experience delving into the self-storage world but it's been fun and my staff keeps it interesting. Some of my other entities include Five08Blueprint, Fusion AV, and Route 77 Food Park.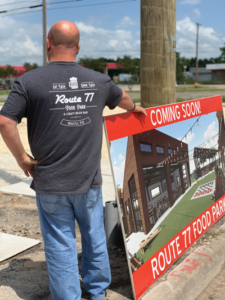 Five08Blueprint is a print shop that specializes in printing blueprints, but we also do spec books, presentations, posters, and large format scanning. Fusion AV is a partnership I have with some colleagues focusing on installing audio/video equipment, security systems, and home automation devices. Route 77 Food Park is one you may have heard of – it's a food truck park consisting of five or six food trucks with one indoor and one outdoor pavilion, a craft beer bar inside the air-conditioned pavilion, a children's playground, and adult yard games. It's our take on a year-round tailgate. Lastly, I have several real estate projects in the works, including a subdivision in Midway ISD which currently has lots for sale called Willow Grove; another large, long-term development in Woodway; and several commercial lots for sale or lease along La Salle Avenue which you can find all about at MerckAssetMgt.com.
Q: What do you like most about owning businesses in Waco?
A: I enjoy the challenges that come with owning a business in Waco. Having been born and raised here, I feel that I have a good sense of what the market can withstand and what it can't.
Q: You sponsor many chamber events. What event do you enjoy being a part of the most?
A: My favorite Chamber event to sponsor is the InterCity Visit. Last year, we went to Boise, Idaho. I didn't expect much initially but it really opened my eyes to so many new ideas and concepts. It was an amazing trip and I look forward to the next one.
Q: What advice would you give to someone who is considering starting a new business in Waco?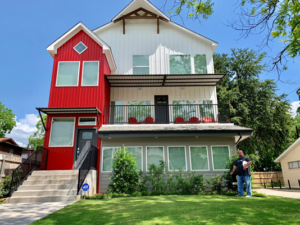 A: First and foremost, being an entrepreneur is a lifestyle choice. You have to be prepared to fully commit and make more sacrifices than you ever have before. Entrepreneurship has become a trendy word that's been glamorized on social media and the like. If you can't stomach the idea of losing it all, then don't do it. That probably sounds harsh but it's a reality for most start-ups. As for businesses specifically in Waco, really vet your business for functioning within this market. Waco is a unique marketplace and the majority of successful businesses work to serve a local need.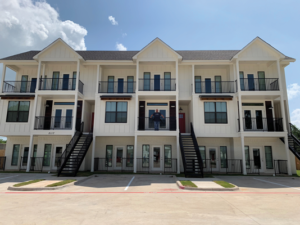 Q: What does the future look like for your businesses?
A: Big, bright and beautiful! No, I really can't speak as to what the future holds; all I know is I'm going to keep working and keep pushing until I've conquered the world.
Q: What resource(s) have made the biggest impact on your business? (Hiring a marketing director? Investing in a CPA? Targeting a certain client?)
A: I believe that as the owner of a small business, YOU have to be your best resource. Sure, you want to hire great people that strengthen your weaknesses and fit within the company's culture, but at the end of the day, the buck stops with you. There's no playbook on how to successfully run a business and/or deal with the unlimited number of issues that can and probably will happen. You've got to be able to assess the issue, determine what your options are and decide what course of action you want to take, all the while working to assure that the flow of business is not impacted.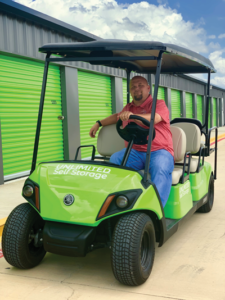 Q: How do you enjoy Waco in your free time?
A: All of my free time is devoted to my kiddos. Whatever they're into, I'm into. If I'm not coaching a soccer or basketball game, we're at Cameron Park Zoo or one of the local venues in town that allows for kids to run & play in a clean and safe environment.
For more information, please visit merckassetmgt.com