Article written by Christina Helmick, digital marketing specialist at Extraco Banks, published in the 2019 second quarter edition of Greater Waco Business magazine.
The recent growth in Waco has made our hometown a hot spot for young professionals and entrepreneurs to stay or relocate after graduation. This explosive growth has created opportunities for businesses looking to attract a younger workforce and for our community as young professionals move in, start families and search for opportunities to make an impact.
Area employers understand the importance of supporting young professionals – in the community, in their employment and when starting a business – for the Waco community to thrive.
Supporting Waco's Young Professionals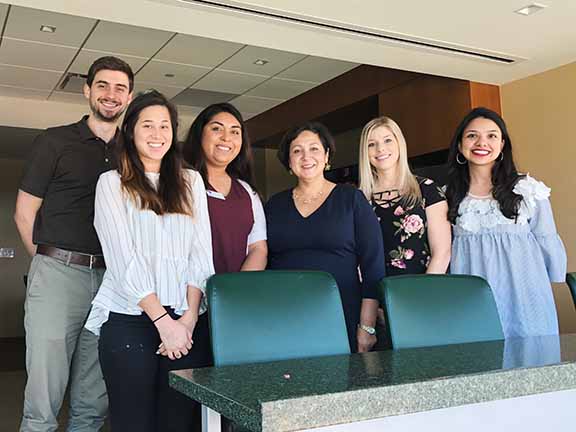 One such way Extraco helps support young professionals is through its sponsorship of the Greater Waco Chamber of Commerce's Young Professionals membership group (Waco YPs). The Waco YPs engage with graduates from Baylor University, McLennan Community College, Texas State Technical College, Tarleton State University – Waco, and Texas Tech University – Waco, and other young professionals who move to the Waco area to start their careers. The YPs encourage these young professionals to attend monthly events for members, including happy hours, industry tours and luncheons featuring prominent community leaders who share their perspectives on leadership.
"Our goal," said the Waco YP Chairman Benjamin Gomez, "is to cultivate individuals through our professional development events and the enormous number of events we have about building confident, competent, well-rounded individuals who can then go out and serve their community."
"We are proud to be sponsors of the Greater Waco Chamber's Young Professionals group. Here at Extraco, we understand that the lifeblood of any community is fueled by investing in and building up future generations of leaders," said Mark Reynolds, northern regional president at Extraco Banks. "The YP program allows those who are just starting out in their careers to engage with community leaders from all sectors, learn the types of industries that call Waco home, and network with other young professionals throughout Waco."
Just as young professionals need to build a solid foundation in their chosen field, they also need to build a foundation at their chosen job. Building people – either employees or customers – is part of Extraco's mission, and something Extraco has been committed to since inception in 1902.
"As a member of the YPs, you're really building the foundation of your business network that you can rely on later," Gomez said. "A lot of [YP] events are based on two things: taking applicable skills that you learned from our events and being able to implement them in the first 72 hours and also building relationships with our speakers and asking them to pour into our young professionals."
Building and Supporting Local Businesses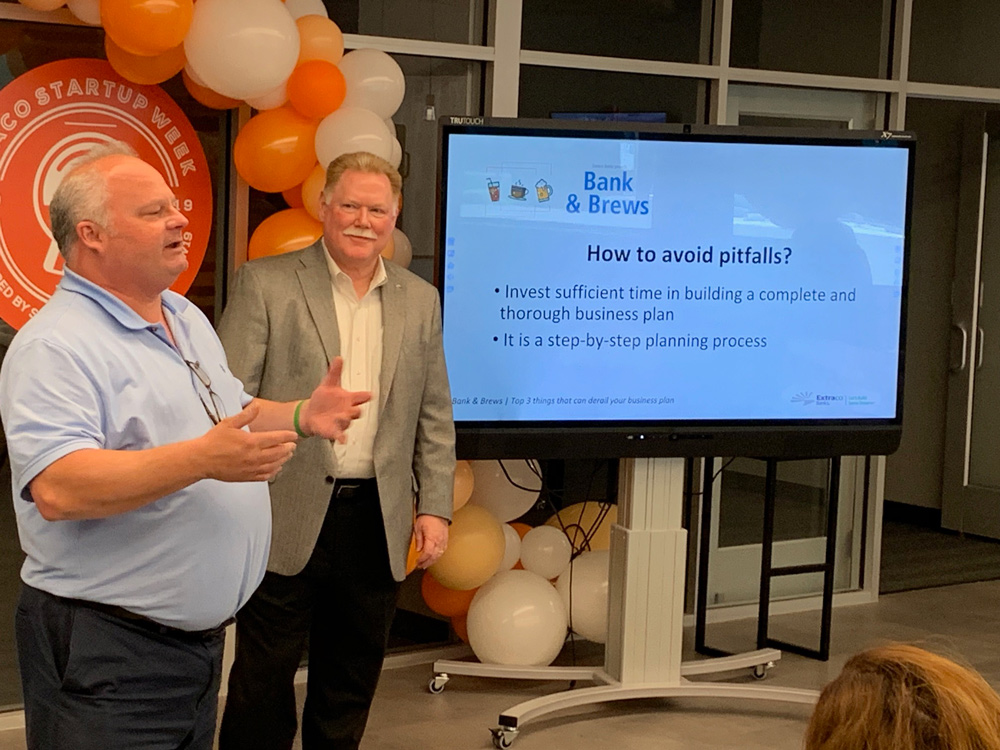 Extraco is also focused on building businesses in Central Texas, including start-ups and small businesses, through developing and implementing initiatives like the Extrapreneur Award Program, the Extraco Big Idea Challenge delivered via the Start Up Waco initiative, and Extraco Bank & Brews Workshops.
Created in 2018, the Extrapreneur Award is geared toward supporting Central Texas small business owners and entrepreneurs. The program provides the winner with the resources for growth and innovation through the awarding of a $25,000 cash prize, along with mentoring and business consultation. There are a host of requirements applicants must meet in order to apply. More information can be found by visiting www.EBextrapreneur.com.
PALS Home Health was the program's inaugural winner in 2018. PALS specializes in pediatric home health private duty nursing for children that are medically dependent. Tyler Martin and Natasha James, owners of PALS Home Health, said being awarded this program will positively impact the company's growth for years to come.
"We feel very blessed to be the first winner of Extraco's Extrapreneur program. As a small business owner the financial resources, business consulting and mentorship that is given to the program's winner are invaluable," said Tyler Martin, Chief Executive Officer for PALS Home Health.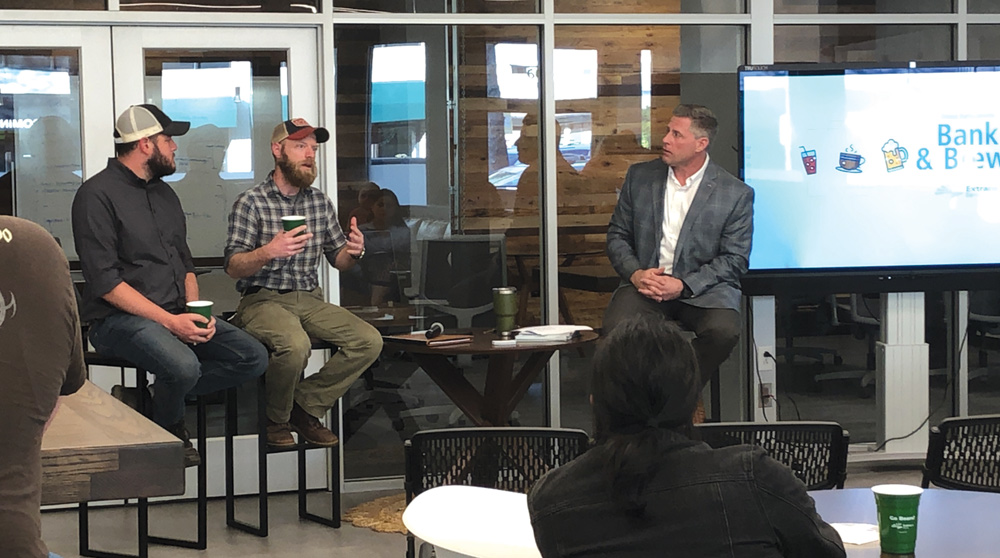 Held monthly, Bank & Brews workshops are created to provide small business owners and entrepreneurs information about key business practices, such as how to retain employees to improve the bottom line, what to include in a business plan, the importance of digital marketing, among others. Each workshop focuses on a specific topic and key stakeholders from across the community serve as expert panelists who share their testimonies to help guide Waco's future business owners and leaders.
In partnership with Start Up Waco, Bank & Brews is designed for, and welcomes anyone, who is interested in learning more about starting or growing a business! These monthly events are free and hosted at Hustle Co-Working space.
"The Extrapreneur Award Program and monthly Bank & Brews workshops are initiatives Extraco created in response to the community's needs," said Libby Cain, senior vice president, mission marketing and strategy for Extraco Banks. "In tandem with other community-wide efforts to support and invest in entrepreneurs and small business owners, these strategic initiatives positively impact workforce talent and economic development in the Central Texas areas."
To learn more about Extraco and its commitment to the Central Texas area, visit www.extracobanks.com.