Article written by Mary Thompson, COO at Neighborly, published in the 2019 second quarter edition of Greater Waco Business magazine.
Business is booming in Waco. We may still consider ourselves a "small Texas town," but according to a 2018 Forbes report, we are among the top 200 cities in the United States recognized as the "Best Places for Business and Careers." Our central location attracts commuters from numerous surrounding communities with an interest in joining our local workforce. An important subset of this growing workforce is one that I am especially fond of: the local veteran population.
The ideal applicant
Upon completing their service, local veterans return to our Central Texas communities ready to transition back into civilian life and find jobs. If you are familiar with the United States military, you know that these men and women already have a deep respect for and understanding of the importance of discipline and hard work. From a business perspective, that's an incredible talent pool of potential employees.
The state of our current workforce in Waco may be successful, but there's always room for improvement. I speak from experience when I say that making a point to ensure veterans have ample employment opportunities available to them here is one of the most effective routes we can take to continuing to grow and enhance our local economy.
An officer and an executive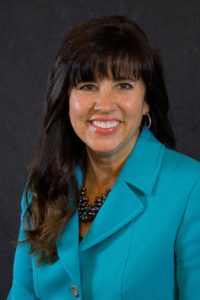 Today, I serve as the Chief Operating Officer for Waco-based Neighborly, the world's largest franchisor of home services. Before that, I went from independent franchisee to brand president of Mr. Rooter Plumbing to COO of the parent company. The real start to my professional career and the experience that shaped me as a leader today was my service in United States Marine Corps.
I joined the Marine Corps in 1985 as a logistics officer. Over the course of eight years, I served in California, North Carolina, Japan and Korea. As I look back on the experiences I had as a Marine, they closely parallel my current role as a franchising executive in several ways.
The leadership and systems training I received helped me understand the importance of systems in running a franchise business. The time I spent in recruiting for the Marines gave me a strong background in sales and marketing. Leading a unit that ran the airfield in Pohang, Korea alongside a Korean counterpart helped me master the arts of influence and collaboration. And being one of the few women in the Corps who qualified to parachute jump helped me understand the value of blazing trails for others to follow.
A look at veterans in franchising
Recognizing how my military training prepared me for a professional career has made me passionate about advocating for other veterans to find the same opportunities success I did, particularly through franchising. Eventually, this led to me serving a tenure as the chair of the International Franchise Association's VetFran program, which is an initiative geared toward both training veterans to become business owners through franchising as well as providing financial incentives for them to invest in such opportunities. What you may not know is this veteran support program has a strong connection to the city of Waco: the late Don Dwyer Sr., who founded Neighborly (formerly Dwyer Group) in Waco, was also responsible for the creation of the VetFran program in 1991. As a result, Neighborly's brands were the first to offer discounts to veterans interested in owning a franchise as they entered the civilian workforce. To date, Neighborly has awarded more than $2.5 million in discounts to military veterans toward the purchase of their own franchises.
Now supported by the International Franchise Association, more than 600 franchisors participate in the program. And while veterans make up seven percent of the U.S. population today, their presence in the franchising industry is significant, as 14 percent of franchisees behind the nearly 800,000 franchise establishments across the country are veterans.
Veteran employment is on the rise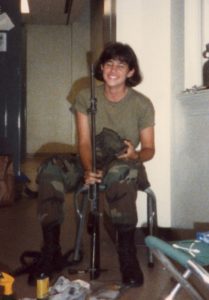 Of course, franchising is not the only industry that benefits from veteran contributions. As of April 2019, the U.S. Bureau of Labor Statistics reported a veteran unemployment rate of just 2.3 percent, which is a full 1.6 percent lower than was reported in April 2018. Clearly, employers are catching on to the fact that veterans bring a lot to the table as contributing members of the modern workforce.
I am proud that Waco is one of the many cities across the country that has played an integral role in lessening the veteran unemployment rate over time. Specifically, at Neighborly, we have a significant veteran presence among the associates, franchise owners and franchise employees that make up both our brand locations and our home office here in Waco.
While I cannot speak to the stats of every other business in our local community, I know Neighborly is not alone in its efforts to ensure that veterans have work opportunities available to them here in Waco. But let's not rest here; we owe our veterans the power to prosper. They served and sacrificed for our county and have earned these opportunities. They understand commitment, have usually been given great responsibility and are eager to settle their families down in great communities like Waco.
Business owners of Waco, if it is not a common practice for you already, I urge you to proactively seek out veterans as candidates for potential positions within your companies. This can be done by coordinating with local veteran outreach programs to promote whenever you have a job opening and allowing veteran applicants to show you the ways their military experiences can translate into successful employment. You will not regret it.