Written by Meredith Palmer, Marketing & Communications Intern, Greater Waco Chamber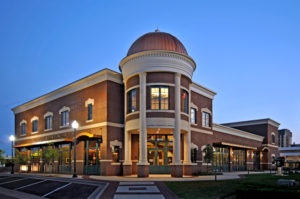 The Greater Waco Chamber of Commerce celebrated its eleventh year in the Salome Commerce Center, America's first LEED-certified Chamber facility, this June.
Former Greater Waco Chamber President/CEO James G. Vaugh Jr. said the decision to build a green LEED-certified facility was easy and unattested because it was "the right thing to do – economically and ecologically." The Leadership in Energy and Environmental Design (LEED) program of the U.S. Green Building Council provides a benchmark for the design, construction and operation of high-performance green buildings.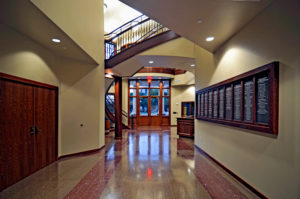 LEED Certification is recognized globally as an environmentally-conscious and sustainability achievement. The Chamber's dedication to differentiating the Waco area as a positive, forward-thinking community influenced its decision to strive for LEED Certification. The Greater Waco Chamber partnered with RBDR Architects and Barsh Construction Company to ensure that green practices were implemented from design through construction and into the completion of the facility. The Chamber not only achieved LEED Certification for its Salome Commerce but earned Gold Status with 41 points in five LEED categories: sustainable sites, water efficiency, energy and atmosphere, materials and resources, and indoor environment.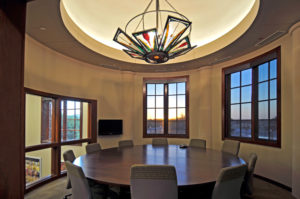 The Greater Waco Chamber prides itself on being housed in a 13,916-square-foot facility that is "green from top to bottom." The Salome Commerce Center is equipped with a variety of LEED-approved green amenities including low-VOC (volatile organic compounds) paint and carpet, terrazzo tile made of multi-colored glass chips from discarded bottles, mirrors and plate windows, and a 5,400-square-foot white roof with reflective qualities that ensure lower cooling costs and reduced energy consumption.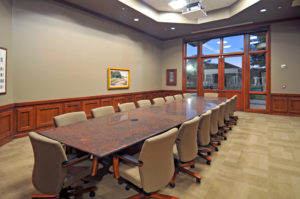 Not only was building a green facility environmentally friendly, but it also encouraged growth in the downtown area and supported the Greater Waco Chamber's Strategic Economic Development Plan. This five-year initiative promoted the development of the riverfront and greater downtown, strategic marketing of Greater Waco, and transforming the area into a recognized magnet for talent. The Salome Commerce Center's central downtown location makes it a major focal point of the city and attracts residents, business owners and visitors. Many local businesses have opened in the area, further contributing to the plan's end goal.
Many local businesses followed the example of the Chamber by accepting green practices and locating themselves to make downtown the area's focal point. Through the last eleven years, Waco has seen a significant amount of new construction in the area. This growth has attracted new businesses and improved the business climate in the Greater Waco area.
The Salome Commerce Center was named after Tom G. Salome, Jr., whose impact on the Greater Waco community spans many decades. Salome graduated from Waco High School and then Baylor University, and after serving in the U.S. Air Force, he returned to Waco where he began a lifelong career in the scrap recycling business. Salome's commitment to economic development and community affairs is exemplified through his leadership roles throughout the community. Salome was either president or chair of multiple organizations including Waco Business League, Heart of Texas Goodwill Industries, and the Greater Waco Chamber. On behalf of the Greater Waco Chamber, Salome co-chaired the Challenge Greater Waco campaign, which raised an impressive $7.4 million to build the Salome Commerce Center and implement a plan for a stronger, more sustainable economy and create an even better quality of life.
The Salome Commerce Center is continuously evolving to best fit the needs of the community and has endured several cosmetic and technological improvements. During the fourth quarter of 2017, carpets were replaced in the major conference rooms, walls were repainted in common areas, and technology was upgraded in conference rooms throughout the center.
Thousands of community members and tourists have been intentional in stopping by the Salome Commerce Center since its commission in 2008. Upon entering the facility, visitors will find brochures and maps to help them learn about the area and navigate through Waco. Additionally, members of the Greater Waco Chamber freely use conference spaces for meetings and seminars.
Chamber leaders hope the Salome Commerce Center will continue to symbolize innovation and progress in Waco's booming economy.