Article written by Samantha Baker, McLennan Small Business Development Center, published in the 2019 first quarter edition of Greater Waco Business magazine.
GULP! The idea of starting a business and working for yourself can make anyone feel intimidated, even fearful. But because of the many advantages of working for yourself, small businesses and entrepreneur-owned operations have been the driving force in the local and U.S. economies, and countless people continue to be pulled into small business ownership thanks to its appeal. The question then becomes: Where can those business owners look for help?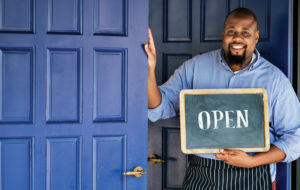 The McLennan Small Business Development Center (SBDC) has been hosted by McLennan Community College (MCC) since its inception in 1988. Our goal is simple: connect small businesses and entrepreneurs with the ideas, people, services and resources needed to succeed. We provide expert business counseling, valuable added information and referrals, and share meaningful knowledge and networking events at no cost to the entrepreneur. Our mission is to have a measurable impact on our local economy by increasing the viability and profitability of its small businesses. Our highly skilled professionals, along with partnerships with area colleges and universities, local chambers of commerce, regional economic development councils, county and municipal governments, community entrepreneurship and workforce initiatives, business accelerators, as well as a relationship with the SBA make us a unique asset to regional economic development. Our group serves a seven-county area including McLennan, Falls, Bell, Coryell, Bosque, Hill, and Johnson counties, and our main office is located at the MCC Community Services Center on campus.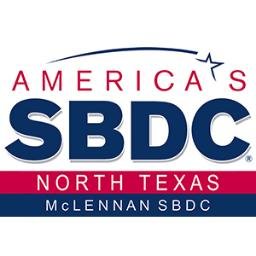 The McLennan SBDC team of advisors have deep entrepreneurial knowledge and decades of experience working with a diverse range of businesses. Who are they? Steve Surguy graduated from Southwest Texas State University with a BBA in Finance. He has over 35 years of experience in the wholesale distribution industry, primarily in the Grocery and Pharmaceutical industries. His areas of concentration include procurement, including State and Federal purchasing, logistics, warehousing, strategic planning, budgeting, employee relations and accounting. He has worked with both independent and chain retail establishments and has owned and operated his own small business. Jane Herndon has spent her career working with some of the most innovative people and companies in the world and has grown to love and appreciate the uniqueness of the place she calls home. In her role as an SBDC mentor, she supports the local entrepreneurial ecosystem by sharing her expansive knowledge about business strategy, entrepreneurship and technology. Tim Holtkamp has a BBA in Finance from Tarleton State University in Stephenville, Texas. He started Holtkamp Land & Mortgage as well as several other businesses. Tim is a charter board member of both Waco Community Development and Faith Works. Jason Ehler obtained his BBA in Management from the University of Texas at Tyler. He has over 20 years of experience in the consumer service industry with 14 years of management and performance delivery experience within the medical, technology and financial industries. He is accomplished at lending, strategic planning, client development, sales, marketing, coaching, and organizational development. Jason is a graduate of Leadership Waco and is a current Temple Chamber of Commerce member. Ken Byrd is a 48-year banking veteran who attended Texas Tech University and graduated with honors from the Southwestern Graduate School of Banking at SMU. Ken has been active in the DFW lending market for 42 years including serving as president of two community banks. His 43 years of commercial lending includes expertise of 25 years in SBA/small business financing with a focus on business acquisitions and expansions.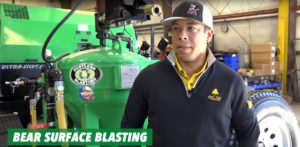 How has our community benefited from all the amazing resources the SBDC has to offer? During the 2017/2018 fiscal year, the McLennan SBDC counseled 411 clients, resulting in 46 new businesses opened and the creation of 254 new jobs! One of these successful businesses belongs to Cornell Dixon. With assistance from the McLennan SBDC, he opened Bear Surface Blasting, LLC in Waco and offers auto restoration, graffiti removal and more. The McLennan SBDC worked with him to assist in creating the business plan and projections and advised him on establishing his LLC as a military veteran. All our services are free of charge. He was approved for his loan and purchased the machinery and started the business in October of 2017.
The staff at McLennan Small Business Development Center are happy to assist you any way they can. For more information, please visit our website at www.mccsbdc.com or contact Steve Surguy at ssurguy@mclennan.edu or 254-299-8141.
The McLennan SBDC is funded in part through a cooperative agreement with the U.S. Small Business Administration, McLennan Community College and the North Texas SBDC. "The McLennan SBDC is a business consulting and training center of the North Texas SBDC. The North Texas SBDC Network serves 49 counties in North Texas."