Article written by Glenn Robinson, President of Baylor Scott & White Medical Center – Hillcrest, published in the fourth quarter edition of the Greater Waco Business magazine.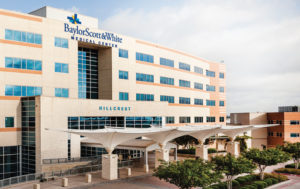 Healthcare is constantly changing. For a hospital, it's important to innovate to bring our patients the highest possible level of care. We want to change healthcare for the better.
Baylor Scott & White Medical Center – Hillcrest has served the Waco area for nearly a century. Rather than resting on a history of quality care, we are focused on the future. That means mining fresh ideas, exploring the newest technologies and working collaboratively to transform healthcare.
As part of the largest not-for-profit healthcare system in Texas, we recently rolled out a new system strategy. We think of these as guidelines or a blueprint. This strategy affects everyone from the neurologist to the cafeteria staff member and includes our core values: we serve faithfully, we act honestly, we never settle, and we're in it together.
SERVING FAITHFULLY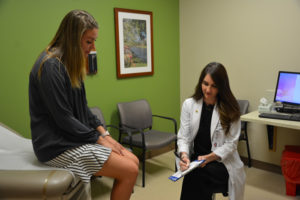 Hillcrest Baptist Medical Center was established in 1920 with a foundation of faith as a Christian ministry of healing. We've built upon that foundation, even as we joined with Scott & White Healthcare and, later, Baylor Scott & White Health, by fostering an environment of service where the patient is at the heart of everything we do. This is where the "golden rule" reigns in our daily lives. More than 13,000 patients are admitted to our hospital each year and we strive to create an experience that reflects the care we would want to receive if we were the patient.
An excellent example of this is our Breast Center. A team of nearly all women serves Waco women throughout diagnosis and treatment of breast cancer. These female physicians and specialists are experts who can connect with their patients on a deeper level, employing the latest technologies to fight breast cancer. Using genetic testing, our team can inform patients of their hereditary risk factors for cancer before any sign of a tumor. Patients also benefit from advanced digital and 3D imaging to better locate and identify breast abnormalities.
Our newest surgeon is using hidden scar breast surgery, which allows removal of tumors without leaving a visual reminder of the surgery. A recent hidden scar patient told us the procedure changed her life – although she endured a mastectomy, she said her advanced reconstruction without scars relieved her of disfigurement that might prevent her from looking in the mirror with pride. This kind of care is provided locally by experts that collaborate in one location. It's the convenience, the quality and the empathy that our team would wish for while battling through a life-altering breast cancer diagnosis. We aim to employ that same level of compassionate care throughout our hospital and clinics.
ACTING HONESTLY
We believe integrity is an integral part of healthcare. That's why our core value of acting honestly is a top priority, including efforts toward transparency in pricing. Through our new Recondo system, we're working to inform patients of their out-of-pocket expenses before care begins. We have listened as patients voice their concerns about the burden of unexpected costs. In response, our access services staff helps patients navigate copay and out-of-pockets costs, answer questions and make payment arrangements.
The issue of healthcare affordability is one that reaches from hospitals and clinics to the very top of our government. We know that perfecting the system will not happen overnight, but we believe honest communication with patients is the first step.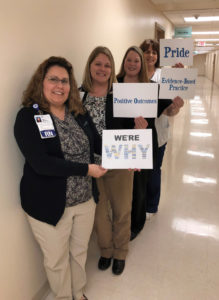 Honesty and integrity are at the core of patient care by our physicians, nurses and technicians, and their actions lead the way in helping to make healthcare more affordable. Through the Baylor Scott & White Quality Alliance, we commit to providing high-quality, cost-effective care. That means using accountable, evidence-based, value-driven methods and removing unnecessary, and often costly, testing and treatment. Our goal is that the patient will receive the right care at the right time at the right cost.
Delivering the best possible care also means making quick and sincere efforts to correct issues or concerns honestly. Despite our commitment to researching and implementing strategies to improve quality, enhance patient experience and reduce risk, a gap in service occasionally occurs. When that happens, we work to make things right. Our patient advocates lead the way in addressing concerns honestly, promptly and transparently. Each patient's case is documented, reviewed and brought to the appropriate leadership.
"The concerns that we get actually afford us the opportunity to examine our processes, to look and see what we can do to avoid or change the outcome of this situation in the future," said Bill Selby, patient relations manager. "I've seen policies change, I've seen processes change, all based on patients being able to have a place to go to share their concerns."
Patient advocates develop solutions with patient well-being as the priority. While we'd love to get it right every time, honesty and compassion are key in resolving complaints and rebuilding patient trust.
NEVER SETTLING
If you think being the best is good enough, there's a good chance you'll never reach your full potential. No matter how many awards and how much progress we achieve, there will be always be room for improvement. It's with that mindset that we reach for new technology, new methods and improved processes to be the area leader in comprehensive healthcare.
Earlier this year, we became the first Waco area hospital to offer deep brain stimulation – a treatment for patients with movement disorders such as Parkinson's disease. Kimball Pratt, M.D., pioneered this method locally, hoping to give those who suffer from debilitating disorders a chance to regain control of their lives.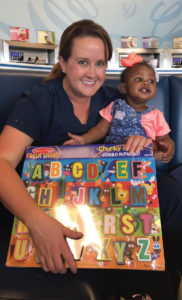 His first patient, Francis Steiger, said that before the surgery she was unable to accomplish simple daily tasks such as cooking or opening a water bottle.
"It's beyond words what I could do before to what I can do now," Steiger said. "I'm as steady as a rock with my hands. It is just a whole new life."
Our commitment to never settle can also be seen in our pursuit of the most advanced technology to help our doctors and our patients. The McClinton Cancer Center recently acquired a linear accelerator for radiation therapy that sends high-energy rays focused on destroying cancer cells while sparing the surrounding tissue, resulting in less harm to the patient while working to rid them of cancer.
Another example of our commitment to never settling is the construction of a new sports and orthopedic treatment and research facility. Located on the Hillcrest campus, the 106,000-square-foot free-standing facility will provide expert care for injured athletes and active adults as well as a focus on injury avoidance. Researchers will use cutting-edge technology to analyze the movement, training and nutrition of individuals and athletes to improve strength, conditioning and performance with a focus on safety.
"The medical research performed inside our human performance center will shape the future of sports injury prevention in Central Texas and beyond," said Matt Rohrer, vice president of clinic operations at Baylor Scott & White – Hillcrest.
The Warrior Research Institute (WRI), which operates under the Baylor Scott & White Research Institute and is led by nationally recognized psychologist Dr. Suzy Bird Gulliver, focuses on innovative treatments for military veterans and emergency responders dealing with the effects of dangerous and stressful work environment. The WRI is studying telehealth treatment for veterans or their family members suffering from depression, anger, substance abuse, or post-traumatic stress. Veterans and family members receive counseling at home through video teleconferencing at no cost. It's one of more than a dozen WRI research efforts to increase accessibility and address the stigma around mental health.
IN IT TOGETHER
All of this is not possible without a commitment to teamwork. We realize that each member of the Hillcrest family brings important knowledge and expertise to the table. We've developed a huddle system, where teams of employees "huddle" daily to discuss challenges and opportunities, to make sure each voice is heard. If the team needs help solving a problem or implementing a strategy, it can elevate the issue or idea all the way to hospital leadership. This cultivates a culture of continuous improvement.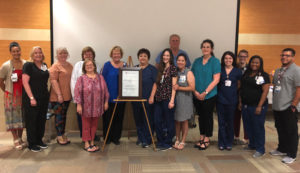 Our free Nurse-Family Partnership program connects first-time mothers to a nurse. The nurse meets with the mother during pregnancy and throughout the first two years of her baby's life, teaching the mother parenting and life skills to raise her baby successfully. Evidence shows this program improves prenatal health, increases breast feeding and reduces child abuse, neglect and injuries.
Our community outreach is enhanced by our partnership with the Greater Waco Chamber of Commerce, which helps to grow, develop and enhance our area's health, education, and business and financial strength. The Chamber allows us to participate in initiatives like Leadership Waco, giving young leaders the opportunity to immerse themselves in the community. In addition to having representatives in the Leadership Waco class, Baylor Scott & White – Hillcrest hosts the class and shows the inner workings of the healthcare system through tours and lectures.
We also have participated in the Chamber's Total Resource Campaign, focused on providing leadership and financial resources to advance our community. By joining forces with other business entities, we help each other grow stronger and enhance Waco economic growth and development.
That growth and development mirrors what we hope to see in healthcare. Commitment to community and patients paired with our core values creates an environment where we evolve with the changing healthcare landscape and lead the way in making the system work better.