Article written by Samantha Baker, Greater Waco Chamber staff, published in the fourth quarter edition of the Greater Waco Business magazine. 
People often romanticize being a doctor – think shows like Grey's Anatomy and ER. But, as many people who work in healthcare know, being a doctor is actually an intense, exhaustive and often dirty line of work. After talking to Dr. Soo Battle, it's obvious that being a doctor is also highly rewarding and fulfilling in many ways.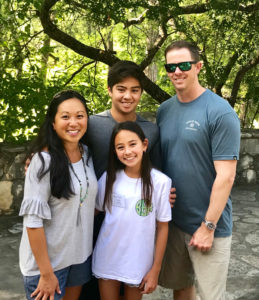 Soo grew up in Austin and met her husband, now Dr. Jake Battle, in high school. They attended the University of Texas together, where they both decided to pursue careers in medicine. She knew from a young age that she wanted to work with kids; that, paired with her interest in medicine, started her on her journey to becoming a pediatrician.
After graduating from the University of Texas, Soo earned her medical degree and graduated from The University of Texas Medical Branch in Galveston (UTMB Galveston) in 2000, while her husband Jake earned his medical degree in Dallas. Before they started their respective residency programs, hers in pediatrics in and his in orthopedic surgery, the two squeezed in a wedding and a honeymoon. "I graduated from medical school one Saturday, we got married the next Saturday, and he graduated from medical school the following Saturday," said Soo. "We went on a four-day honeymoon and then we started our residencies in Galveston."
After her three-year pediatrics residency at UTMB Galveston, Soo was a faculty member in the pediatric emergency room. Soon after she began that program, she gave birth to her first child, Sam, in 2003. Jake finished his residency in 2005, and at that point, a friend of his recommended he look at Waco if he was interested in pursuing orthopedic surgery. "At this point, I said, 'Waco is the place we stop for gas when we're driving from Austin to Dallas,'" Soo said with a laugh. "I said, 'Go for it, go interview, see if you like it.'"
Jake interviewed at the Waco Orthopedic Clinic. He also interviewed for a job in San Marcos. "We're from Austin, so San Marcos sounded really nice, it's close to Austin, our families are both in Austin," said Soo. Jake loved his interview at Waco Orthopedic but ended up accepting the job in San Marcos. However, when contract negotiations didn't work out, Jake recalled how great his interview in Waco was, so Soo agreed to go to Waco with him for a second interview.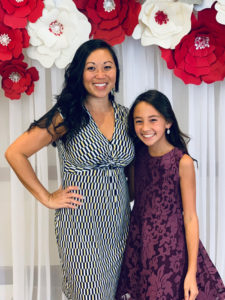 "I remember coming here, and one of the Waco Orthopedic partner's wives was the mayor, Linda Ethridge," Soo recalled. "She and Nancy Goodnight, who's basically an ambassador for Waco, gave me a tour. I had the best two tour guides ever, and I decided, 'This is doable, Waco is doable.' So Jake took the job and we moved here in 2005."
After their move to Waco, Soo decided to take some time off work and had her second child, Brooke. During that time off, she started getting involved in Waco, joining the Junior League, volunteering on the board of directors at the Advocacy Center, and getting involved in the McLennan County Medical Alliance — there was never a shortage of opportunities to get involved and get immersed with the awesome people of Waco.
In 2008, Soo began hosting abuse prevention talks at the Advocacy Center, initially inviting a few of her friends with their toddler-aged kids. By 2010, her "talks" had evolved into a program she called "Camp Careful," a program where children and parents are educated about preventing the sexual abuse of children, talking about things like 'Stranger Danger' and keeping 'private parts' private. After the Penn State sex abuse scandal broke in 2011, Soo realized there was a great need for education and awareness of child sex abuse, how to spot it, how to prevent it and how to protect children from it.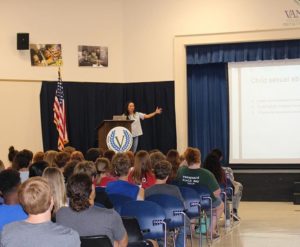 "Over the next several years, it really kind of exploded once word of mouth passed along what Camp Careful was about," Soo said. "I started a Facebook page and made a website, and Camp Careful has just grown by leaps and bounds since then." Camp Careful is not only a resource to children to help them keep themselves safe and aware, but to parents as well, teaching them to realize signs of abuse, how to communicate with their kids about it and start the conversations surrounding abuse. Camp Careful now offers classes to kids ages three through six, ages seven through 12, and kids in sixth through eighth grade, as well as a high school aged class. According to the Camp Careful website, from 2008 to 2018, over 3,100 parents and children have attended Camp Careful. Learn more about the Camp Careful program at CampCareful.com.
In 2010, Soo returned to work part-time at Baylor Scott & White in Temple. She transferred to the Waco Baylor Scott & White pediatric clinic in 2013, where she continued working part-time and continued her involvement with the Junior League and the Advocacy Center, where she served on the board of directors from 2008 to 2012. In 2015, while working part-time for Baylor Scott & White, Soo took on a second part-time position at the Advocacy Center and began performing child sexual abuse exams. "The job at the Advocacy Center is hard," Soo said. "It's gotten busier, it's more than I thought it was going to be, both time-wise and mentally and emotionally. I knew what I was getting into, but I didn't know what I was getting into."
Soo now spends most of her work week at the Advocacy Center, spending significantly less time at Baylor Scott & White. Starting December 1 this year, Soo will be assuming the role of Medical Advisor while continuing to perform exams. "I think my calling is to the Advocacy Center," she said. "I think I always knew that my life was going to go that direction. I remember doing a rotation in pediatric residency in Austin, where we were supposed to just shadow a pediatrician, and she just happened to be a child sexual abuse examiner. I followed her to the Advocacy Center one day, and I shadowed her doing a child sexual abuse exam, and I remember being floored by the fact that exams like that even existed. It blew all the stereotypes I'd had about child sexual abuse out the door." Learn more about the Advocacy Center and how to get involved at advocacycntr.org.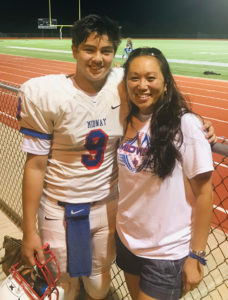 Although she's not a Waco native, Soo says she can't imagine her family living anywhere else. She and Jake initially were sold on Waco because of the medium size of the city, the fact that it's right between Austin and Dallas, and the fact that the traffic is so light. She said those factors still hold true today, but they've also discovered that Waco is an excellent place to set down roots and raise a family. "There's a great sense of community," she said. "You don't know anyone when you first move here, but once you find your group, there are people there to support you almost immediately." She described how before they moved here, she only knew Waco from I-35. "It's beautiful! Once I got inside the city and went out to the lake, to Cameron Park and the zoo, to downtown, I realized that Waco was so much more than I thought."
The best part of Waco, however, is the people. "If the community hears anyone is in need of help, you've got dozens of people ready to give it to you. We've made friends really quickly; our kids are actively involved, there are a million things for children to do, from sports to arts to music — there are so many opportunities here for kids and parents."
The medical community in Waco has expanded a lot in recent years as well. When Soo and her family moved here, there was just Providence and Hillcrest. Then, after Baylor Scott & White bought Hillcrest, the medical market expanded greatly. "It's all been great," Soo said. "Doctors can always find a place somewhere in Waco."
In her free time, Soo enjoys running, reading, spending quality time with her best friends, having date nights with her husband, and spending time with her family. "The biggest reasons I'd recommend someone move to Waco are the sense of community, the public education is wonderful, there's a lot of growth in the area, and you don't have to deal with big city headaches," she said. "If you don't know all of the great things about Waco, just talk to someone who's lived here, and give it a try! I'm so glad we gave it a try because we aren't leaving — we love it. Now we can't imagine leaving."