Advanced Manufacturing: What is it? What makes it "advanced?" What are the expectations of the modern manufacturer? Why is it important to Greater Waco?
Advanced manufacturing uses innovative technologies to boost workflow, tighten tolerances and produce highly technical components for a range of industries. The use of robotics, additive manufacturing (3D printing) and Computer Numerical Control (CNC) tools has allowed manufacturers to produce products that are higher quality, less expensive, and more versatile than ever before. Automated raw materials and finished goods handling, advanced inventory control systems, and more have further enhanced the advanced manufacturer's ability to meet the demands of the modern marketplace.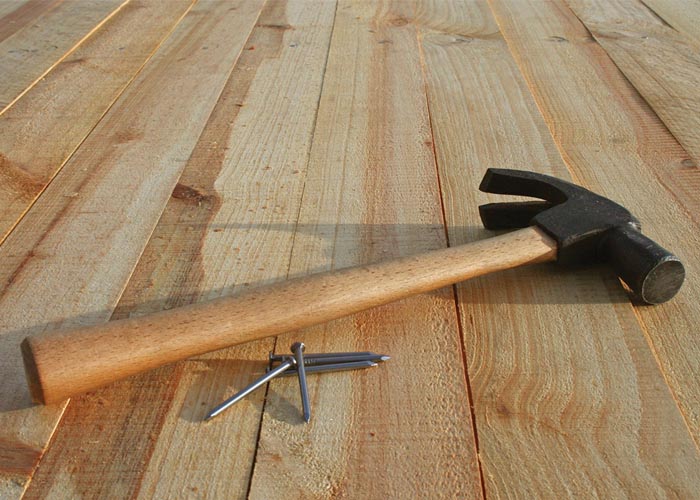 Here is a simpler explanation of advanced manufacturing: take a hammer and nail. Company A hires Worker A at a lower wage to hammer nails in place. Worker A spends a few hours hammering the nail that morning, but he needs to take a short break. The nails go un-hammered for a full 20 minutes. Worker A comes back from break and hammers for a few more hours, but then he takes an hour for lunch, and the nails again go untouched, this time for a full hour.
Meanwhile, Company B hires Worker B, who has a specific, honed skill set and is paid at a higher wage, to run a machine they've built to hammer the nails. Worker B comes to work, sets the machine up and gets it running. Worker B is then free to take care of other responsibilities, because the machine will hammer the nails constantly, never stopping for breaks, food or water.
The move away from traditional manufacturing in certain markets has led to the need for an increasingly specialized workforce. Typically, the average "advanced manufacturing worker" will require, at a minimum, a certification in machine operation or related field. Often, these workers are expected to have an associate degree and/or years of experience in a cross-trained, mid-skilled occupation. Advanced manufacturing often requires that employees have the capacity to independently troubleshoot and resolve issues, as well as the expectation that employees be familiar with the entire manufacturing process. Given the demands of these employees, the average wages of these individuals are proportionally higher than those in more traditional manufacturing roles.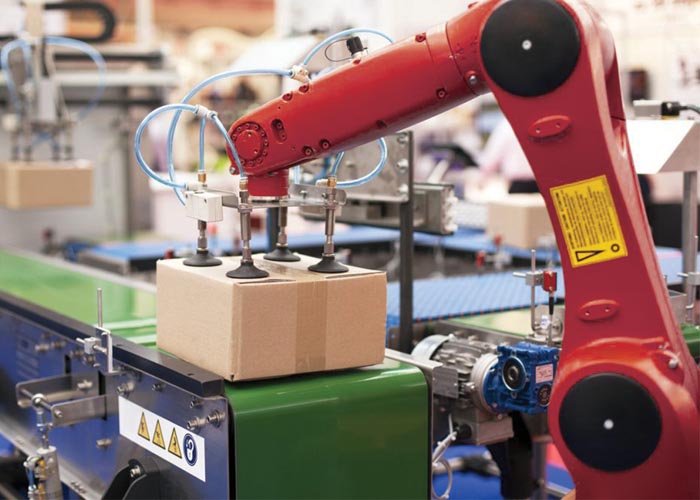 Not all industries need or benefit from these advancements – in fact, the use of the term "advanced" can often be misleading. For instance, a manufacturer that uses a small team of highly skilled technicians to produce individual, high-margin products may not be considered advanced manufacturing, even if that product is a rocket engine.
Greater Waco is proud to have a concentration of both traditional and advanced manufacturing. A manufacturing community must have a blend of low- and mid-skilled workforce, training partners and population growth to supply that workforce, strong logistical access for inbound-outbound materials and goods, and abundant utilities. An advanced manufacturing community requires these, plus a utilities grid that is not only abundant, but also extremely reliable.
Advanced manufacturing communities must focus on developing the future workforce from an earlier age. This often includes exposing students to the manufacturing industry in their freshman or sophomore years in high school, followed by vocational skills training and dual credit coursework. Waco ISD's Greater Waco Advanced Manufacturing Academy (GWAMA) and Connally ISD's Career Tech programs provide students opportunities to be certified in many of the manufacturing industry's highest-demand jobs. These programs focus on STEM, problem-solving, robotics, machine coding, machine operation and a range of mechanical and electrical systems skills. Additional certifications such as OSHA10, forklift operation, workplace safety and first aid are also standard in these programs.
Higher education and continuing education are crucial aspects of the workforce environment. Ideally, a community should have a strong cross-section of all skilled positions (low, mid and high). Maintenance, specifically instrumentation technicians and other related jobs, are just as essential to an advanced manufacturer as a talented pool of machine operators. Strong collaboration is needed between advanced manufacturers and local institutions of higher learning, such as Texas State Technical College, McLennan Community College, Baylor University and the University Center at MCC. By partnering with employers, these institutions learn first-hand what the modern workplace expects of their graduates. Similarly, industry partners are given the opportunity to influence new curriculum and establish a relationship with the students in those programs.
Greater Waco has a diversified industry base, but manufacturing accounts for 14 percent of the local workforce. This equates to approximately one and a half of the State and National average, and many consider Greater Waco the "manufacturing and logistics hub of Central Texas." Adaptation to the changing demands of consumers, as well as efforts to compete on a global scale, has necessitated change in the manufacturing industry. The Greater Waco community is well-positioned to respond to the manufacturing industry's advancement into the future.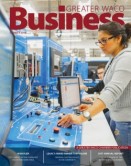 In this issue of the Greater Waco Business magazine, we will leave the hammer and nails
behind as we explore what Waco businesses and educators are doing to keep up with
this rapidly expanding industry.