Article by Daniel Perry, TSTC Communication Specialist, published in the first quarter edition of the 2018 Greater Waco Business Magazine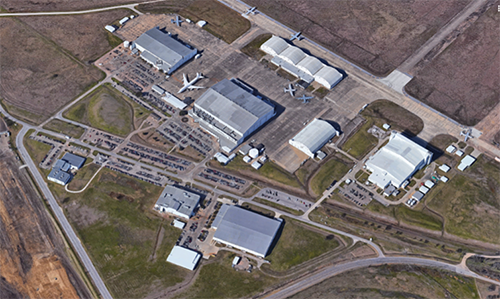 Even as far back as the 1980s, the airport at Texas State Technical College has been a target for economic development for Waco and McLennan County.
"Dallas-Fort Worth Airport is congested and becoming more so, as is the entire Metroplex," wrote Bob Sadler, associate editor of the Waco Tribune-Herald, on July 14, 1984. "Waco's central location and uncrowded skies put it in a superb position to attract air-oriented business and industry."
The TSTC airport has a main runway that is 8,600 feet long and 150 feet wide and a secondary runway that is 6,292 feet long and 75 feet wide. The airport is capable of supporting Air Force One, which landed former President George W. Bush and his family frequently on their way to their ranch in Crawford, along with military and freight airplanes.
The airport has a dusk-to-dawn lighting system, and night operations can be performed with at least 24 hours notice, according to information from the Texas Department of Transportation.
"TSTC is a great partner with our community and a factor for economic growth," said McLennan County Judge Scott M. Felton. Felton is a member of the Waco-McLennan County Economic Development Corp., which is made up of the county judge, the Waco city manager and a representative of the Waco Industrial Foundation. Its purpose is to allocate funds to companies coming into and expanding within the county. "We work closely with TSTC and other educational institutions to create and develop the workforce we need in businesses," Felton said.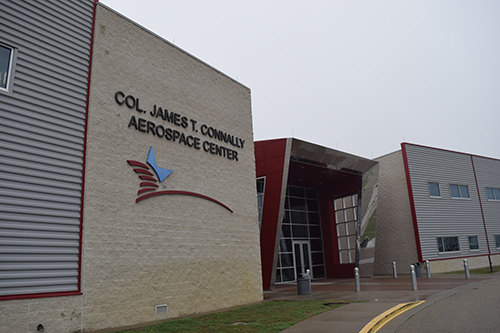 "Our graduates literally fly all over the state in commercial aviation jobs, but also all over the world as well," said V. Carson Pearce, statewide Transportation Division director for TSTC. "It is well known that our flight graduates often choose to fly with a major airline based outside of Texas, but they keep their families and their paychecks here in Waco. Airlines, corporate flight departments, military and police, pipeline and U.S. Border Patrol flight operations have benefited immensely with TSTC graduates in their employ."
Aerospace is designated as one of the key industries that city and county leaders have focused on for economic development. Felton said he could envision future county development with companies similar to L3 Platform Integration, which is located on the south end of the TSTC airport. L3 specializes in aircraft modernization and modification, manufacturing, aircraft paint services and rapid prototyping.
The Waco Industrial Foundation (WIF), an arm of the Greater Waco Chamber of Commerce, markets the TSTC Airport/Waco International Aviation Park as one of three large industrial areas in the county. The aviation park tops out at 1,064 acres, with 200 acres designated for a potential U.S. Foreign-Trade Zone status, according to the Chamber.
A drive down Airline Drive on the eastern edge of campus includes views of the Trane Apron Facility, touching the north side of the airport, as well as L3 and Night Flight Concepts Inc. "By having large companies such as L3 on the airfield, the airport's economic engine continues to employ hundreds of aerospace-related professions," Pearce said. "The great-paying jobs produced with these relationships bring in needed tax revenue to the city and county."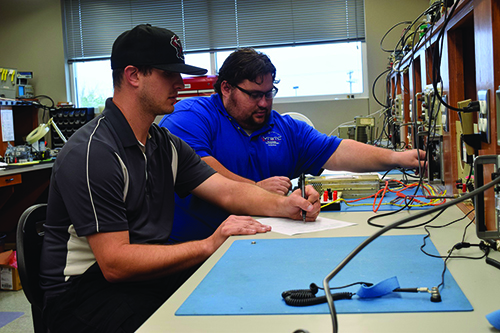 Night Flight Concepts Inc. was started in Florida in 2006 and relocated in 2011 to Fort Worth before moving to Waco in 2016. The company has satellite locations in Provo, Utah and Prescott, Arizona. The company provides consulting, training, inspecting and maintaining night vision goggle systems for agencies specializing in airborne law enforcement, search and rescue, emergency medical services and the military.
The company is a Federal Aviation Administration Certified 14 CFR Part 145 inspection station that has seven full-time employees with more than 39,100 collectively logged flight hours. The company has 300 worldwide customers, according to company information. The company manages more than 3,000 night vision goggle systems annually.
The TSTC airport's history dates back to the early 1940s, when the Waco Army Air Field opened. The airport was repurposed to become the James Connally Air Force Base, which was closed in 1965 by the U.S. Air Force. This was done the same year the James Connally Technical Institute (now TSTC) opened in north Waco.
The airport opened to general aviation traffic on Sept. 1, 1969, according to the technical college's Tech Times. The opening coincided with the start of the Career Pilot Training Technology program. Jimmy Taylor was the first instructor and Marc-Aire Inc. was the contractor for flight training. The FAA-certified air control tower opened on Nov. 3, 1969, according to the Tech Times. The tower was under the direction of Col. Robert A. Dowdy, the airport manager and director of buildings and grounds. Vernon Goodwin and Sidney Berry were the first two tower operators.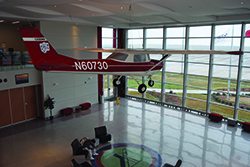 "Plans for Connally Airport include studies for establishing many and varied phases of the aviation industry, including that of a regional air-freight depot," according to the June 19, 1970 edition of the Tech Times. "These and other studies provide excellent potential for the future of Connally Airport and control tower." General Dynamics, Braniff International Airways and Aviation Technical Support, a subsidiary of American Airlines, utilized hangar space and the runways in the 1960s and 1980s, according to archives at the Waco Tribune-Herald.
TSTC's Career Services and Talent Management have worked in the past with L3 and Trane to make connections with graduates. L3 has looked to TSTC's Aviation Maintenance program, and Trane has hired from the Heating, Ventilation and Air Conditioning program in the past.
Visit TSTC.edu for more information about Texas State Technical College.
—Click here to hear from Carson Pearce with TSTC. He explains why it's an exciting time to be in the aerospace industry and how you can become part of the aerospace workforce.–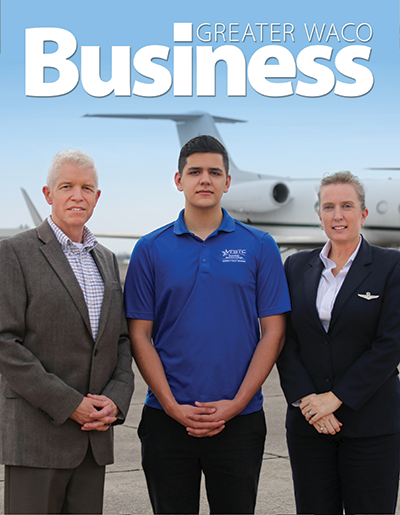 Check out this edition of the Greater Waco Business magazine online,
featuring articles all about the aerospace industry here in Waco, new
Chamber members, member news and more!