Featured in the first quarter edition of the 2018 Greater Waco Business Magazine.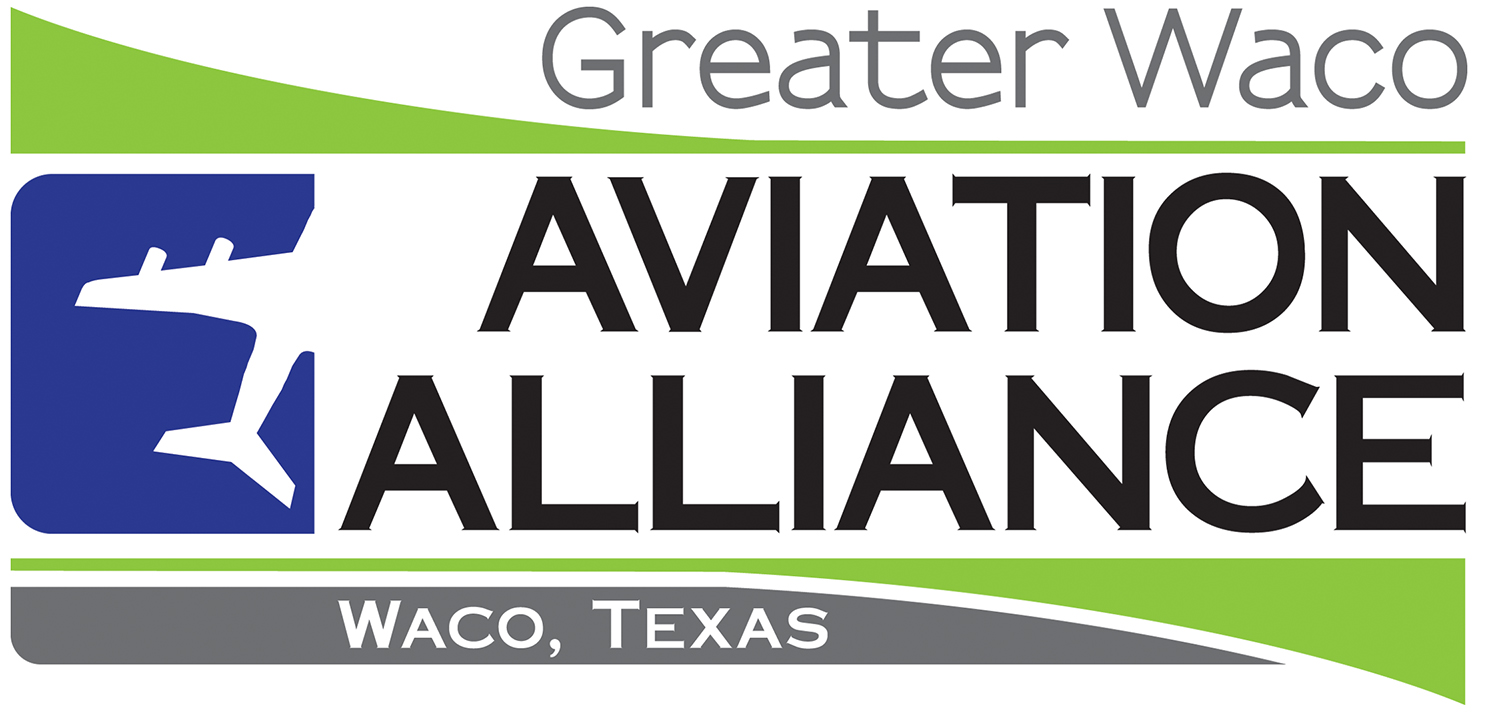 The Greater Waco Aviation Alliance promotes Greater Waco as the center of aviation excellence. With three airports, three colleges and 30+ aviation companies, Waco is ideal location for aviation businesses needing facilities and a highly skilled workforce. Local member companies include: L3 Technologies, Blackhawk Modifications, Texas Machine-Tool, RAM Aircraft, FreeFlight Systems, MarathonNorco Aerospace and more. The Greater Waco Chamber's economic development team and Greater Waco Aviation Alliance are your source for aviation in central Texas. We have profiled a few of the local commercial aerospace companies below. Visit www.WacoAviation.com for more information.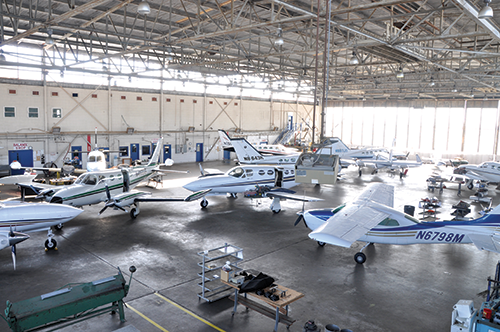 RAM Aircraft, L.P.
RAM Aircraft, L.P. was founded in 1976 and has been located at the Waco Regional airport since 1977. RAM is General Aviation (GA) Support Center and Repair Station that specializes in the overhaul of big bore Continental engines. RAM has long focused on engineering improvements in GA aircraft with a focus on the Twin Cessna fleet.
Through the years, RAM has attained FAA approvals to boost the horsepower and improve the aerodynamics of a variety of GA aircraft. Today, thousands of RAM overhauled engines and RAM designed parts are flying on the GA fleet. In the 1990s, RAM started a full-service Parts Department, selling aircraft parts and propellers worldwide. RAM employs about 100 people and is growing! The company experienced double-digit growth in 2017 and is hiring mechanics in both entry-level and experienced positions. More information about RAM Aircraft is available at www.ramaircraft.com.
Blackhawk Modifications, Inc.
Blackhawk Modifications, Inc., founded in 1999 in Waco, Texas, is a recognized leader in providing engine performance solutions to the turboprop aircraft fleet. The company has the largest installed fleet of STC twin- and single-engine turboprop upgrades, making Blackhawk the largest non-OEM buyer of new Pratt & Whitney Canada (P&WC) turboprop engines in the world. A global network of 84 approved dealers and service centers supports Blackhawk's U.S. facilities with installation and maintenance for XP Engine+ Upgrades.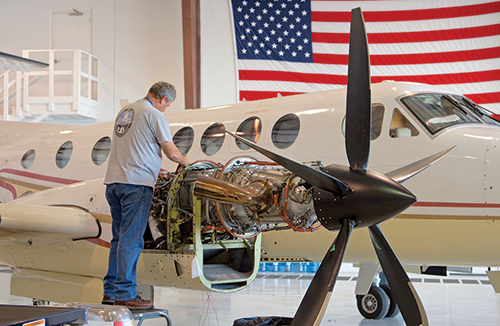 To date, over 700 Engine+ Upgrades have been delivered for Caravan, Cheyenne, Conquest, and King Air aircraft. These new engines deliver more power for faster climb and cruise speeds, decreased fuel to climb, increased single-engine service ceilings, reduced operating and maintenance costs, and increased resale value. In fact, Blackhawk Engine+ Upgrades have the strongest resale value of any engine upgrade on the market.
Blackhawk's most recent program, the XP67A Engine+ Upgrade, turns the King Air 350 into the fastest King Air in the world. Shortly after setting this record, Blackhawk has already set their sights on breaking it. The company will develop a similar certification for the 350's smaller brother, the King Air 300. The shorter fuselage and lighter weight of the King Air 300 should allow for even faster cruise speeds than the record-breaking King Air 350.
"We're very busy," said Blackhawk President & CEO, Jim Allmon. "We have several new programs launching in 2018. I believe we're entering the golden age of Blackhawk, and I couldn't be more excited for the future of our company." For more information about Blackhawk XP Engine+ Upgrades, visit www.blackhawk.aero or call today at (254) 755-6711.
L3 Technologies, Inc.
L-3 Communications is now L3 Technologies, Inc. Headquartered in New York City, L3 Technologies is a leading provider of a broad range of communication, electronic and sensor systems used on military, homeland security and commercial platforms. L3 is also a prime contractor in aerospace systems, security and detection systems and pilot training. Customers include the U.S. Department of Defense and its prime contractors, U.S. government intelligence agencies, the U.S. Department of Homeland Security, foreign governments, and domestic and international commercial customers.
Locally, L3's Aerospace Systems business unit delivers integrated solutions for the intelligence, surveillance and reconnaissance market and provides modernization, upgrade, sustainment, maintenance and logistics support for a wide variety of aircraft and ground systems. The business is also one of the world's preferred sources for highly customized design, integration and certification of mission subsystems and interiors for military, government and commercial aircraft. The company operates more than half a million square feet of hangars on the Texas State Technical College airport and can accommodate numerous widebodies and more than a dozen aircraft simultaneously.
The L3 Aerospace Systems Waco facility has been in operation for more than 30 years. To learn more about L3, please visit the company's website at www.L3T.com.
SpaceX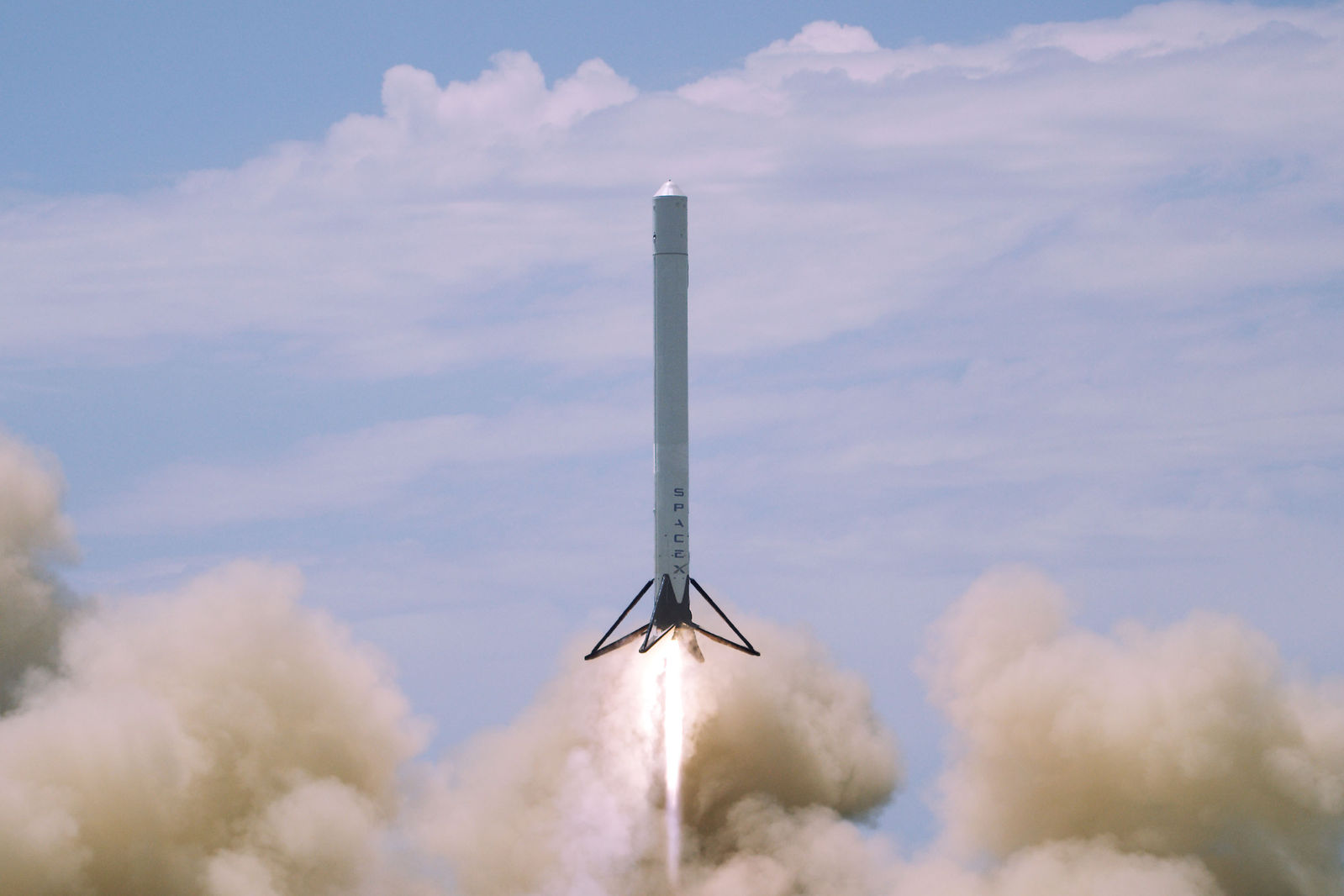 SpaceX designs, manufactures and launches advanced rockets and spacecraft. The company was founded in 2002 by Elon Musk to revolutionize space technology, with the ultimate goal of enabling people to travel and live on Mars. SpaceX currently employs more than 500 people at its state-of-the-art rocket testing and development facility in McGregor, Texas, making the site home to the second highest number of SpaceX employees outside of its headquarters in Hawthorne, California. Following the site's establishment in 2003, every single Merlin rocket engine and Draco thruster that power SpaceX's Falcon 9, Falcon Heavy and Dragon spacecraft have been tested at the site.
SpaceX's McGregor rocket testing and development facility is centrally involved in the future of the company and American spaceflight, as well as the day-to-day operations and testing of SpaceX's rocket engines and structures, including their design, qualification and pre-flight testing. As SpaceX continues to develop next generation, reusable launch vehicles to carry crew and cargo beyond Earth orbit, its McGregor facility will continue to play an integral role.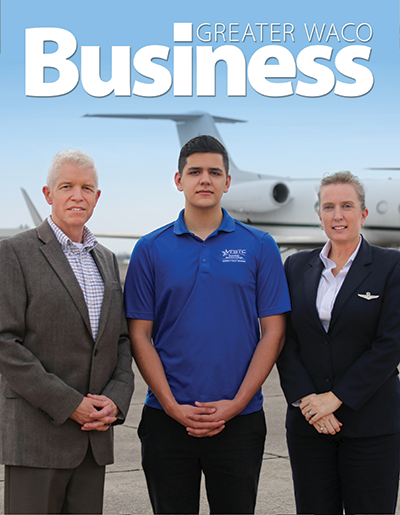 Check out this edition of the Greater Waco Business magazine online,
featuring articles all about the aerospace industry here in Waco, new
Chamber members, member news and more!