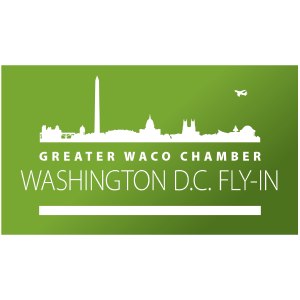 This is an annual event gives attendees the opportunity to engage with national officials and leadership on current issues, and to advocate for policies beneficial to our businesses, community and state. The Fly-In delegation will receive a tailored briefing specific to our region's business priorities from policy and advocacy experts from the U.S. Chamber of Commerce. Policy briefings may include the following topics: Economic Policy, Education/Workforce Development, Healthcare, Natural Resources, and Transportation and Physical Infrastructure. The U.S. Chamber and Congressional Briefings components of the Washington, D.C. Fly-In are done together with the Bryan/College Station Chamber of Commerce, representing a collaborative voice for the 17th Congressional District of Texas.
The Fly-In also includes a Congressional Briefing with leaders of the U.S. House and Senate, including Texas' elected officials. 2017 speakers also included House and Senate Majority Whips, Speaker Paul Ryan, various committee chairs and more. Attendees will learn more about legislation that impacts local business and have an opportunity to personally speak with Congressional and Senate leaders and federal agency administrators in team meetings on priority issue topics. Attendees also have the opportunity for a small group dinner with our Representative.
Registration for the next Fly-In is not open.