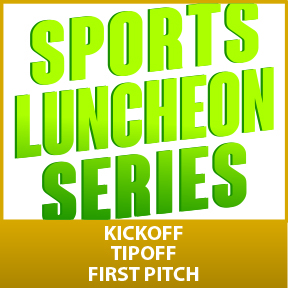 For over 30 years, the Greater Waco Chamber has hosted luncheons to excite the community for upcoming sports seasons. The three-part Sports Luncheon Series is held annually to help rally the community behind collegiate baseball/softball, college and high school football and college men's and women's basketball. 
The annual Kick Off Sports Luncheon is the precursor to Baylor and high school football season in Waco.
Prior speakers have included Gary Baxter (former American football cornerback and Baylor football player), Charles Davis (an American football analyst on Foxsports.com and former player), Bill Hancock (first executive director of the BCS), Bobby Bowden, Charlie Ward, Trey Wingo (ESPN), Brad Sham (voice of the Dallas Cowboys), R. C. Slocum (former Texas A&M Head Coach), Gene Stallings (former A&M and Alabama Coach) and Grant Teaff (former Baylor University Coach).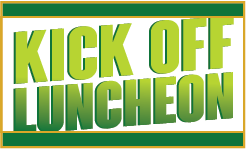 November 10, 2020 | Noon | Virtually via Zoom
This year, we will host a facilitated conversation with MCC and Baylor University coaches.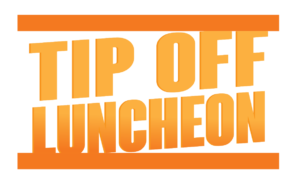 The Tip Off Luncheon starts off the college baskeball season. Typically, our program includes a preview of Baylor's upcoming basketball season from Lady Bears' head coach Kim Mulkey and Baylor Bears' head coach Scott Drew. McLennan Community College women's head coach Ricky Rhodes and men's head coach Kevin Gill also provide a preview to their upcoming seasons.
Prior year speakers have included Holly Rowe, ESPN Reporter and Play-by-Play Commentator, ESPN basketball analysts Fran Fraschilla and Carolyn Peck, Carroll Dawson (former GM Houston Rockets), Shelby Metcalf (former A&M Coach), Bobby Knight (former Texas Tech Head Coach), Van Chancellor (2004 Olympic Coach & former Houston Comets Coach), Leon Barmore/Kim Mulkey, and Marion Jones (former Olympic Gold Medalist track and WNBA player).
Sponsorships are available!
Benefits
6 complimentary event registrations
Catered lunch for 6 (Member caterer selected by program director)
Logo (medium logo) placement on digital program, digital sponsor loop
Logo and website linked on event-related webpages
One-time, post-event social media recognition
Benefits
4 complimentary event registrations
Catered lunch for 4 (Member caterer selected by program director)
Logo (small logo) placement on digital program, digital sponsor loop
Logo and website linked on event-related webpages
One-time, post-event social media recognition
Benefits
2 complimentary event registrations
Catered lunch for 2 (Member caterer selected by program director)
Text name placement on digital program, digital sponsor loop
Text name/website linked on event-related webpages
One-time, post-event social media recognition