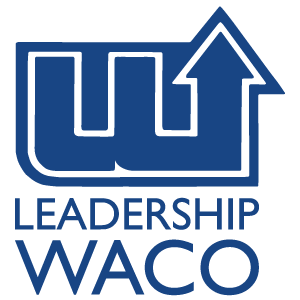 The Waco Chamber conducts the Leadership Waco program to identify potential community leaders and provide these individuals with information about various facets of our community, which improves the quality of life of area residents. Solutions to community needs demand the active participation of informed citizens. Leadership Waco offers structured learning opportunities in an atmosphere that stimulates creative thinking and encourages participants to work together to utilize both new and proven tools to meet the challenges of today and to prepare for tomorrow.
Application & Registration Information
As with all worthwhile endeavors, Leadership Waco requires a definite commitment of time from each member. The program will begin with a one-day workshop in August, followed by 10 class sessions held on the third Tuesday, September through June, attendance at a minimum of one City Council, School Board or County Commissioners Meeting and attendance at a minimum of one local cultural event (theater, symphony, art exhibit) and a group service project. Attendance at each session is essential, and participants missing more than two sessions will be dropped from the program.
The deadline is May 26, 2023. We encourage you to save your application for your records.
Additionally, we are requesting Leadership Waco's participation in our Total Resource Campaign (TRC). This campaign is an all-volunteer effort to enlist new members, generate program, publication and event sponsorships, securing budget reduction items and raise awareness of the Waco Chamber throughout the region. Leadership Waco participants will be encouraged to create a team, set a fund-raising goal and work toward reaching that goal.
Upon the successful completion of the Leadership Waco program, Leadership Waco Alumni enter a resource pool available to various civic, cultural and service organizations throughout the Greater Waco area.