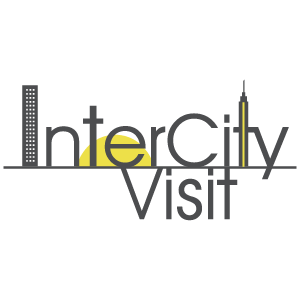 2021 InterCity Leadership Visit | Sept. 15 - 17 | Tulsa, Oklahoma
The annual InterCity Leadership Visit exposes Waco leaders to the best ideas of model communities throughout the United States, yielding valuable lessons that have been applied to the improvement of the Greater Waco area. This three-day trip will be the most valuable opportunity to bring community leaders, decision makers and ideas together in order to make positive changes in our community.
Prior visits include Fort Worth, Chattanooga, Oklahoma City, Branson, Portland, Greenville, Pittsburgh, Minneapolis, Richmond, Nashville, Cincinnati, Boise and Louisville.
This year, we're going to Tulsa!
The second-largest city in Oklahoma and the 47th most populous in the U.S. at approximately 1 million people, Tulsa, once known as the "oil capital of the world", attracts people from every walk of life wanting to live even just a slice of their life on Tulsa Time.
Tulsa is a place where large, headquartered companies like QuikTrip, BOK Financial Corporation and ONEOK coexist with a thriving and ambitious local scene that defines cultural life in Tulsa by way of an engaging arts community, a culinary utopia and a seemingly endless amount of unique boutiques.
Aside from being a place of opportunity, Tulsa boasts an impressive amount of art deco architecture that goes toe to toe with the largest cities, a half billion-dollar park ranked best in the U.S. that beckons to be explored by all, a rich history of music that inspired a genre named after the city and so much more. There's just no place quite like T-Town.