Sports Luncheon Scholarships
The Greater Waco Chamber hosts three Sports Luncheons each year, where a scholarship committee awards scholarships to two outstanding students in McLennan County.
Below you will find a copy of the application for the Greater Waco Chamber of Commerce Sports Luncheon Scholarships, as well as the Eligibility Requirements.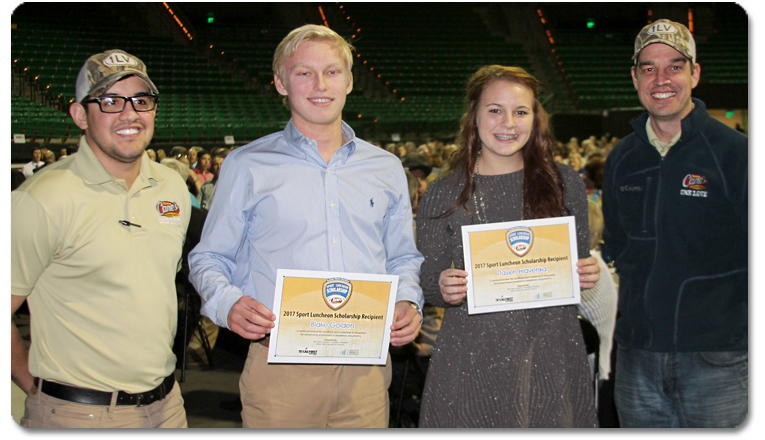 Kick Off Luncheon presented by The Allergan Foundation (due April 25, 2018)
2018 Kick-Off Scholarship Application Form  (CLOSED. Will re-open Spring 2019)
Tip-Off Luncheon (due September 12, 2018)
First Pitch Luncheon (due November 28, 2018)
We hope you will promote the scholarship as much as possible as this is a great way to help out students who deserve recognition and assistance for their hard work. We encourage you to make as many copies as you would like and distribute them to any and all students that meet eligibility requirements.
All scholarship applications MUST be received by the deadline (not postmarked)  at the Greater Waco Chamber of Commerce. Applications will not be accepted via email and incomplete applications will not be considered.
If you have any questions or concerns about deadlines or the process, please contact Ariel Tesch at 254-757-5605.