Launch
Please click the image below for Economic Development information.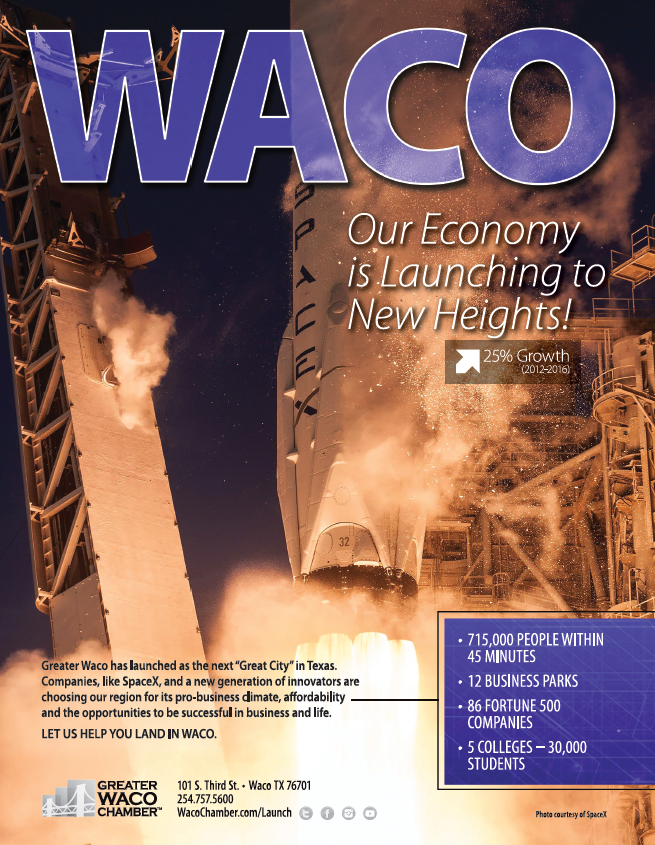 Whether you're expanding, relocating or launching a new business venture, our experienced team of economic development professionals has the resources and contacts to help you find the information you need to make a confident decision about choosing the Greater Waco region. We are dedicated to carrying out the Chamber's mission to enhance Greater Waco as a center of excellence and the community of choice for business.
The economic development team is the primary point of contact for clients and consultants evaluating the Greater Waco area for new and expanding investments. We serve clients throughout the development process in site selection, incentive negotiations and project management.
Let us be your community liaison and connect your company to numerous facts and resources, including:
Community Tours
Site Selection Analysis
Real Estate Market Search
Custom Research
Development Proposals
Local, State & Federal Incentive negotiations
Labor Market Analysis
Training Partnerships
Recruitment Assistance
Permitting Assistance
Access to Government Officials & Local Business leaders