About Waco
Visiting Waco? We have you covered! We have a wide range of attractions, from recreation to museums, to keep you busy while visiting the heart of Texas. Make sure to visit our Attractions Page for details. And if you're interested in finding these locations, as well as area restaurants, golf courses and more, check out our interaction map here.
Additionally, the Waco Region includes McLennan and six contiguous counties. Waco is the largest of 20 cities in the one-county McLennan County Metropolitan Statistical Area. The Waco Region Population (2010) was 715,080, and the overall Waco MSA is 234,906. Growth (2000-2010) for the Waco MSA +16 percent.
Greater Waco is also one of seven metropolitan areas in the Texas Triangle mega-region. The others are Dallas-Fort Worth-Arlington; Killeen-Temple-Fort Hood; Austin-Round Rock-San Marcos; San Antonio-New Braunfels; Houston-Sugar Land-Baytown; and College Station-Bryan.
For a map of Waco, please click here. If relocating to Greater Waco, check out our Cost of Living Calculator.
About Waco's Major Employers
| Company | Industry | Total Employment |
| --- | --- | --- |
| Baylor University | Education | 2,746 |
| Providence | Healthcare | 2,311 |
| Waco ISD | Education | 2,290 |
| Baylor Scott & White Medical Center Hillcrest | Healthcare | 1,970 |
| L-3 Communications | Aerospace | 1,850 |
| H-E-B | Retail | 1,500 |
| City of Waco | Local Government | 1,487 |
| Midway ISD | Education | 1,102 |
| Sanderson Farms Inc. | Manufacturing | 1,041 |
| Wal-Mart | Retail | 1,015 |
| McLennan County | Local Government | 891 |
| Examination Management Services, Inc. (EMSI) | Professional Services | 850 |
| Veterans Affairs Regional Office | Federal Government | 788 |
| Veterans Administration Medical Center | Healthcare | 777 |
| Aramark | Professional Services | 751 |
| Allergan, Inc. | Manufacturing | 750 |
| Cargill Value Added Meats | Manufacturing | 708 |
| American Income Life | Professional Services | 655 |
| Texas State Technical College | Education | 600 |
| United States Postal Service | Government | 590 |
| Texas Youth Commission – McLennan County SJCF | State Government | 582 |
| McLennan County State Juvenile Correctional Facility | County Government | 579 |
| Mars Chocolate | Manufacturing | 575 |
| La Vega ISD | Education | 555 |
| McLennan Community College | Education | 800 |
Greater Waco is home to five colleges and universities with a total enrollment of 31,243. Additionally, we are at the center of the state's highly educated future workforce with 344,729 students enrolled in four-year colleges and 219,178 students enrolled in two-year colleges within a 200-mile radius.
Baylor University, McLennan Community College and Texas State Technical College (plus cities, county and local chambers) are partners in the Baylor Research and Innovation Collaboration (BRIC) at the Central Texas Technology and Research Park just north of downtown on U.S. 77. The BRIC promises to be a game-changer for Greater Waco in that it will make the region competitive for globally impactful, knowledge-based products and firms.
McLennan County has 20 school districts and four charter schools serving a total student population of 52,611. The area also has more than a dozen private and parochial schools. Private elementary and secondary education in McLennan County includes schools with a classical, parochial and/or college preparatory curriculum.
Health Care
Two non-profit acute-care hospitals, Providence Healthcare Network and Baylor Scott & White Medical Center – Hillcrest, offer state-of-the-art, full-service facilities for inpatient and outpatient care. Greater Waco's health care sector also includes Scott & White clinics supported by Scott & White Memorial Hospital in Temple.
The Family Health Center provides basic care for reduced fees, and the Central Texas Veterans Health System operates a VA Hospital in Waco.
Culture and Entertainment
Check out CreativeWaco.org for a calendar of musical, visual and performing arts. Waco offers everything from rock and country to symphonies, as well as sellout Broadway shows and locally produced plays.
Waco's popular outdoor music venues include Indian Spring Park with its grassy-sloped amphitheater and the Bosque River Stage, a 530-seat amphitheater on the McLennan Community College campus.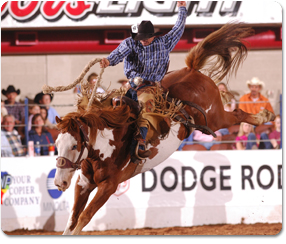 The 8,000-seat Extraco Events Center, home of the Heart O' Texas Fair and Rodeo, hosts special events and concerts during the nine-day event.
Live music also is played in nightclubs and bars throughout the city. The Waco Symphony Orchestra brings world-class performers to Waco Hall. Professional Rodeo Cowboys of America competition and throughout the year.
The Waco Civic Theatre produces six Main Stage Productions annually, ranging from works by Shakespeare to Neil Simon.
Additionally, aspiring local artists and youth work in partnership to produce Studio Shows that are scheduled between Main Stage Productions and other events. And outstanding theatre programs at McLennan Community College and Baylor University result in a full calendar of performances throughout the year.
Art Center Waco is housed in the historic, Mediterranean-style, William Cameron summer home. Studios overlook the Brazos River Valley, a beautiful natural setting conducive to creative learning and inspiration. In addition to regular exhibits, a two and one-half acre Sculpture Garden is open daily.
Across town, on the Baylor campus, the Martin Museum of Art brings outstanding art exhibitions, speakers and guest artists to Greater Waco. The museum's permanent collection consists of approximately 1300 objects by such well-known artists as Robert Rauschenberg, Kathe Kollwitz, Francisco de Goya, and Edouard-Leon Cortes. Included in the collection are approximately 300 paintings representing famous watercolor artists such as George Post, Phil Dike, Edgar Whitney and John Marin.
Finally, the Chamber building features works by 27 Waco and central Texas artists and includes oils, watercolors, acrylics, lithographs, photography, ceramics, textiles, sculpture and stained glass.
Rivers, Lake and Parks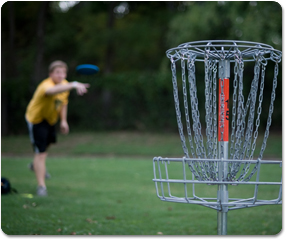 As it winds its way through the center of Waco, the Brazos River creates the perfect location for a variety of attractions and outdoor activities ranging from the Texas Ranger Museum to the mountain biking and equestrian trails that twist and turn through Cameron Park. There is even an 18-hole disc golf course that follows the Brazos River.
With natural habitats and close up encounters, the Cameron Park Zoo includes more than 1,731 animals and 300 species. An accredited member of the Association of Zoos and Aquariums and the World Association of Zoos and Aquariums, zoo exhibits include the Asian Forest featuring critically endangered Orangutans, Sumatran tigers and Komodo Dragons.
Waco Regional Tennis & Fitness Center is an outstanding facility with a top-rated professional staff offering the finest in tennis programs and instruction for all levels.
Dubl-R Fields at Riverbend Park is one of the premiere softball and baseball facilities in the state. The park sits in a natural setting along the Bosque River and features eight fields for baseball and softball.
Lake Waco features boating, fishing, swimming and camping and is the source of Waco's drinking water. The Lake Waco Wetlands was created to mitigate the habitat loss when Lake Waco was raised by seven feet. With the addition of the Research and Education Center, the Wetlands have become an important living laboratory for research, education and recreation.
The Waco Mammoth National Monument sits in a 100-plus-acre stretch of wooded parkland along the Bosque River. Covered in sprawling oak, mesquite and cedar trees, the site offers an escape from the modern world and provides a glimpse into the lives of Columbian mammoths.
Transportation
Waco is in the heart of Texas with 81 percent of the state's 23 million people living within 200 miles.
Interstate 35 traverses Waco and McLennan County, linking the region to Dallas and Fort Worth and on to Duluth, Minn. at the Canada border, and to Austin and San Antonio and on to Laredo just short of the Mexican border.
US 84 and Texas State Highway 6 are the region's other primary highways. US 84 extends east to Georgia and west to Colorado while SH6 runs northwest to the Red River at the Texas-Oklahoma border and southeast through Bryan-College Station to Houston.
Air Transportation is provided from Waco Regional Airport (ACT) by American Eagle to the Dallas/Fort Worth International Airport (DFW). The regional airport beats national averages for on-time flights and offers free parking, fast security screening and four on-site rental car companies. DFW, Dallas Love Field, Killeen/Fort Hood and Austin-Bergstrom airports are also within driving distance.
Waco Transit provides safe and reliable public transportation service for the citizens of Waco and the surrounding communities. In addition to a fixed route bus service within the city, the Baylor University Shuttle operates on campus and between campus and downtown via the DASH, and van service is available for individuals with special needs.