Category Archives:
Uncategorized
The following list of 18 achievements in the Waco community demonstrates a small glimpse of the impacts the Chamber has had, beginning with its predecessor organization, the Waco Business Men's Club to the Greater Waco Chamber of Commerce. Throughout our history, we have been dedicated to growing the local economy and showcasing Waco as the ideal location for all. 2017 marked 101 years of impacts as the Chamber. Today we continue to Develop, Grow & Thrive at 101 S. Third Street in Downtown Waco.
For a full list of 101 things the Chamber has accomplished in its 101 years of existence, check out the online winter issue of the Greater Waco Business magazine!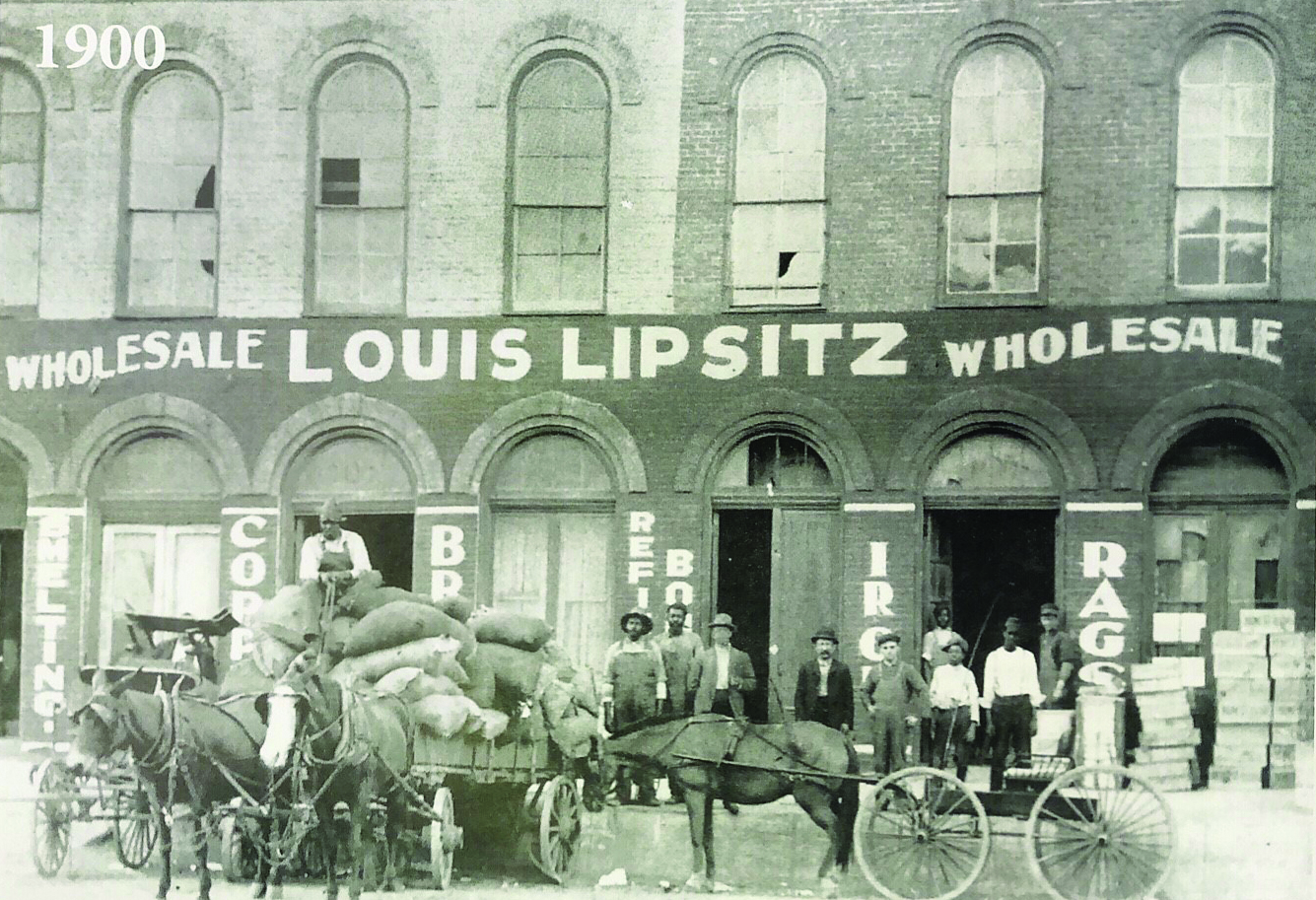 April 10, 1911: The first Waco Prosperity Banquet celebrated the growth of Waco from a small village to a city of some 20,000 people and the opening of the 22-story (ALICO) building. The event spanned three city blocks with rows of wooden tables covered in linens, and folding chairs lining the street.
1938: M. Lipsitz & Co. joined the Waco Chamber of Commerce in 1938, making them one of the oldest concurrent members of the organization.
1939: The Chamber helped organize the Waco Symphony. By 1945, the Symphony boasted an 80-member orchestra.
1953: Heart O' Texas Coliseum was created. The fairgrounds were the largest of its kind, west of the Mississippi River, totaling 253 acres. The first fair in 1953 was an event to remember including a performance by Elvis Presley! (Currently named Extraco Events Center)
1955: In July of 1958, Lyndon B. Johnson arrived in Waco to break ground on the Lake Waco dam project, which was completed in June of 1965.
December 3, 1959: The Baylor Waco Foundation was established by the Chamber and other downtown professionals to connect the city of Waco with Baylor students. The goal was to raise funds to enhance the quality of life of Central Texas.
February 21, 1963: Vice President Lyndon B. Johnson and General Bernard Schriever arrived in Waco for the 63rd Dinner of the Waco Chamber of Commerce to speak on the "New Horizons of the Space Age".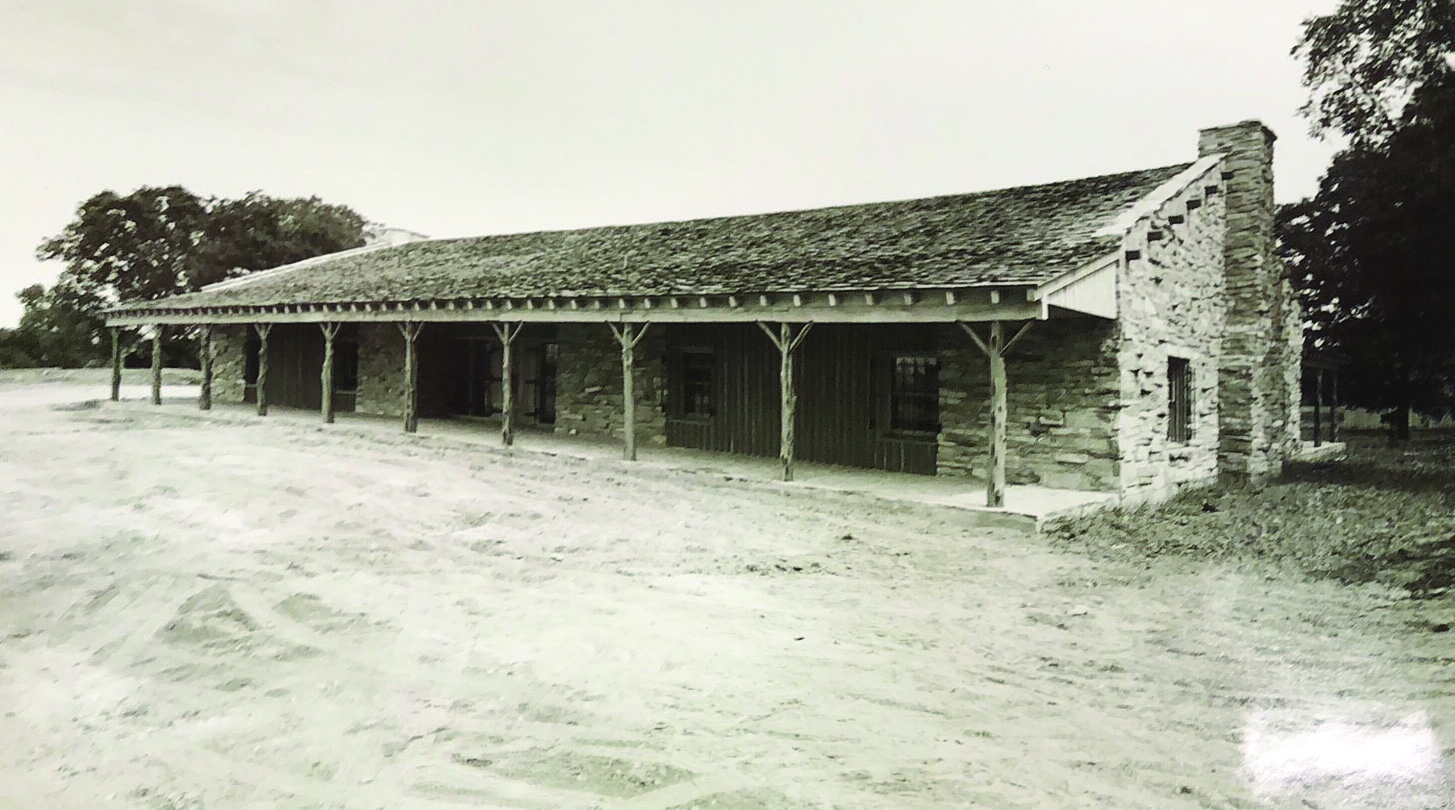 1964: Over 130 years after the building of Fort Fisher, the Chamber pushed for the site to be developed into a tourist destination. The "new Fort Fisher," known today as the Texas Ranger Hall of Fame and Museum, was dedicated in October of 1968.
1965: Texas State Technical Institute (TSTI) opened its doors. Now, Texas State Technical College, the college is a key asset to Waco.
1972: In 1958, interstate 35 construction began within Waco and the project was completed in October of 1972 providing a more direct route between Temple as well as Dallas.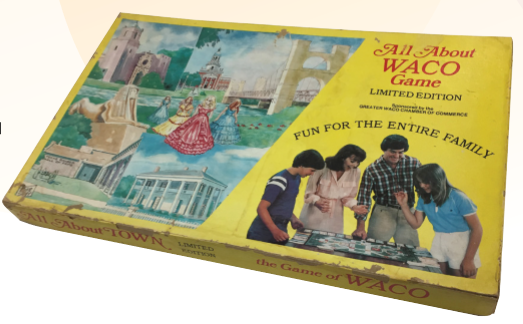 November 9, 1973: The Waco Chamber receives accreditation by the Chamber of Commerce of the United States of America.
1982: The Chamber's community development committee developed the "All About Waco" gameboard to promote the area and local businesses.
April 25, 1985: The Chamber hosted the second Prosperity Banquet celebrating 100 years of Dr Pepper in Waco. Bob Hope hosted the event.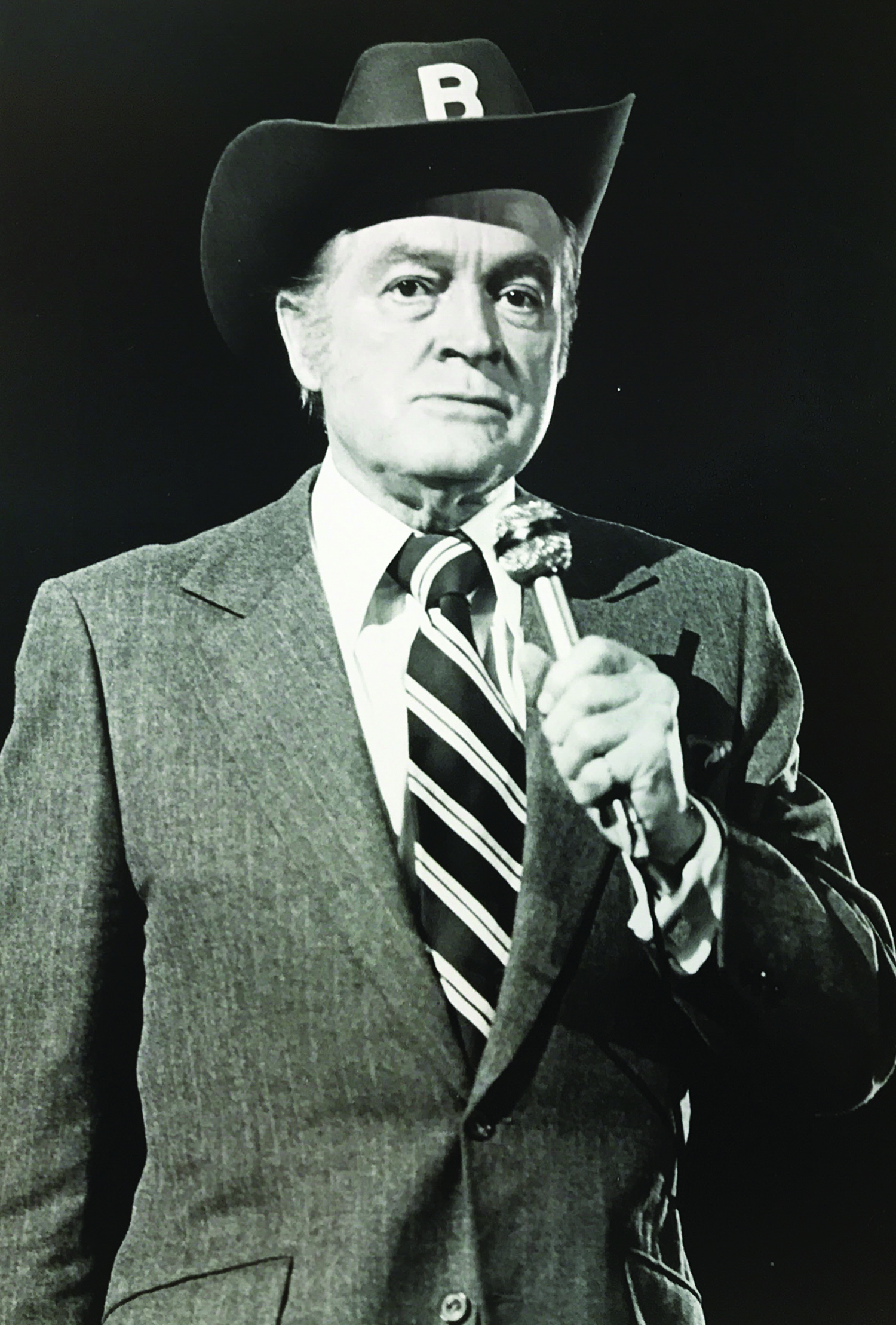 May 11, 1991: Dr Pepper Company donated their historic building to the nonprofit organization in 1988, now the Dr Pepper Musuem and Free Enterprise Institute. Renovation began in the summer of 1990 and opened on May 11, 1991. During the next six years, the museum embarked on three additional construction phases until the entire building was restored and opened in May 1997.
2003: The SpaceX McGregor site began testing rocket engines for spacecraft with just three employees. Now, each engine that SpaceX produces passes through this 4,000-acre facility.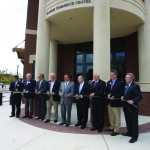 June 6, 2008: The Chamber opened its new building, the Salome Commerce Center, which is the first LEED-certified green chamber building in the nation.
2015: The Chamber's Sports and Special Events team created The Texas Food Truck Showdown, the first event of its kind in Texas. This unique event far exceeded goals, with 35 food trucks traveling to Waco from all over the state to compete while serving upwards of 15,000 people.
2018: The new year is off to a terrific start for Waco businesses with several announcements for new and expanding facilities and staff. We can't wait to see what the rest of the year brings to our community!
For a full list of 101 things the Chamber has accomplished in its 101 years of existence, check out the online winter issue of the Greater Waco Business magazine!
#GoWacoGrow!
At this year's Greater Waco Chamber's Member Celebration Reception, the presentation of the inaugural Legacy Award was presented to Tom G. Salome, Jr. He is a Central Texas business owner and longtime Chamber supporter. Salome has been an influential community and civic leader in Waco for over 50 years. Boasting an impressive resume, he has received many honors and awards during his lifetime. This is a compilation of his achievements.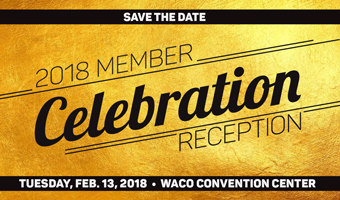 The Greater Waco Chamber's Member Celebration Reception is an opportunity to show appreciation for our members, volunteers and community partners for support throughout the year!
This year's reception will also include the presentation of the inaugural Legacy Award to Tom G. Salome, Jr., a Central Texas business owner and longtime Chamber supporter. Salome has been an influential community and civic leader in Waco for over 50 years. Boasting an impressive resume, he has received many honors and awards during his lifetime.
So make sure to join in on the celebration with buffet stations, an open bar, entertainment, good company and fun for all! Purchase your tickets online by Wednesday, Feb. 7.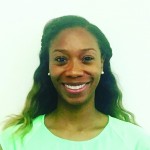 In my opinion, the true definition of a mentor is one who diligently seeks the opportunity to become a trusted friend and advisor, an avid listener who values the opinion of others, and one who consistently provides invaluable guidance and constructive feedback to their mentee. Being a part of the rapidly growing and phenomenal LEAD Program has allowed me to understand the importance of both the role of a mentor and mentee. We often forget that the mentor-mentee relationship is a two-way street requiring ambition from both parties.
As I reflect on my experiences in the LEAD program, the visits to various corporations and businesses within the community, lunch dates, and impromptu check-in visits to Waco High were only the beginnings of the lifelong relationships established with the LEAD mentors and liaisons. The program has helped me understand the power of networking, fostering new relationships, and the importance of maintaining relationships. I would not be where I am today without the ongoing sacrifices, hard work, and dedication everyone contributes, not only toward the LEAD program, but for the Bradley R. Hulse scholarship fund.
As a proud alumnus of the LEAD program, I can truly say this has been one of the most gratifying and rewarding experiences of my life. I am excited to witness how much the program has grown, the mentor and mentee testimonies, and most importantly recognize the positive impact the program has on the community of Waco and our future leaders.
-Ashley Phillips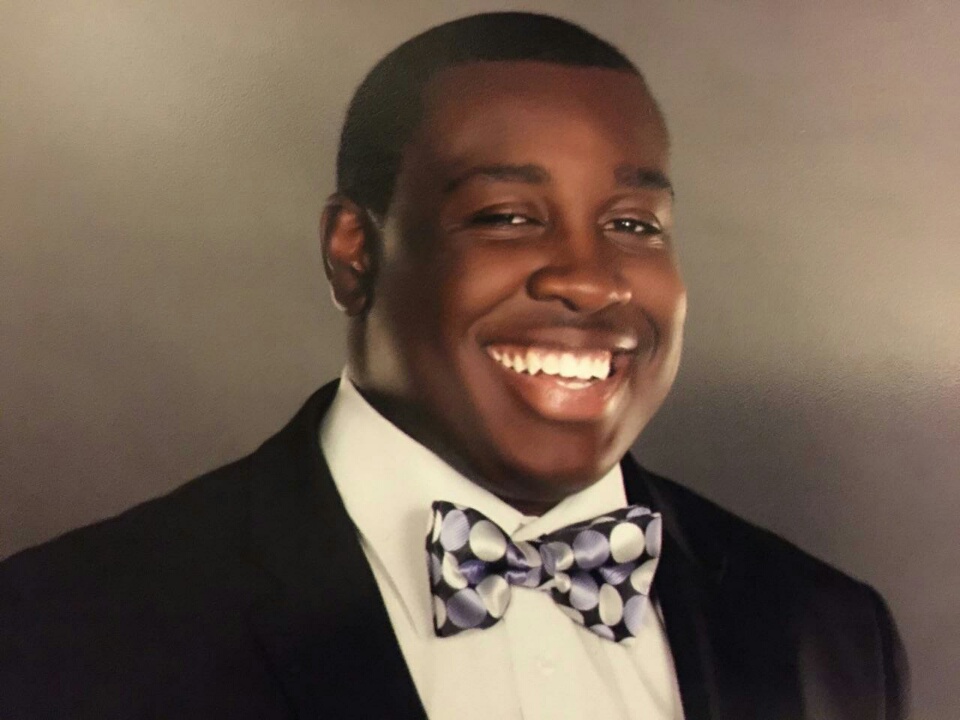 Trevion Freeman – The LEAD (Leadership, Education and Development) program is a fantastic experience which allows student such as myself an opportunity to get a small glimpse of the business world from various perspectives. When I was first given the opportunity to be a part of LEAD I was apprehensive that the program would hinder my academic success, being that it took us out of the classroom to visit different businesses. But I was wrong; the LEAD program enhanced my academia inspiring me to strive for more.  During my time in the LEAD program I had the opportunity to be mentored by Mr. Earl A. Melebeck, he was the Manager at the Social Security Administration office. The time that I spent as a mentee with Mr. Melebeck also played a significant role in where I am today. While Mr. Melebeck was not in the same professional field that I was striving to be in, he was another strong male figure, other than my father, who understood and taught me the importance of financial stability and creating a legacy for the future. I lastly would like to thank the L.E.A.D program for believing in my future by providing me with a scholarship allowing me to further my dreams at UT. The person that I am today is because of programs such this.
I am currently a junior at the University of Texas where I am majoring in government with a minor in religious studies. This coming June, I plan on taking the LSAT and began applying for law schools. During my time here at UT I have had the opportunity to be a part of the University of Texas Cheer Team, work as a legislative intern at the capital for Representative Helen Giddings, as well as study abroad in South Africa, Cape Town for five weeks just to name a few.
Please contact our Director of Leadership Development, Rachel Martinez, to find out how to become a mentor!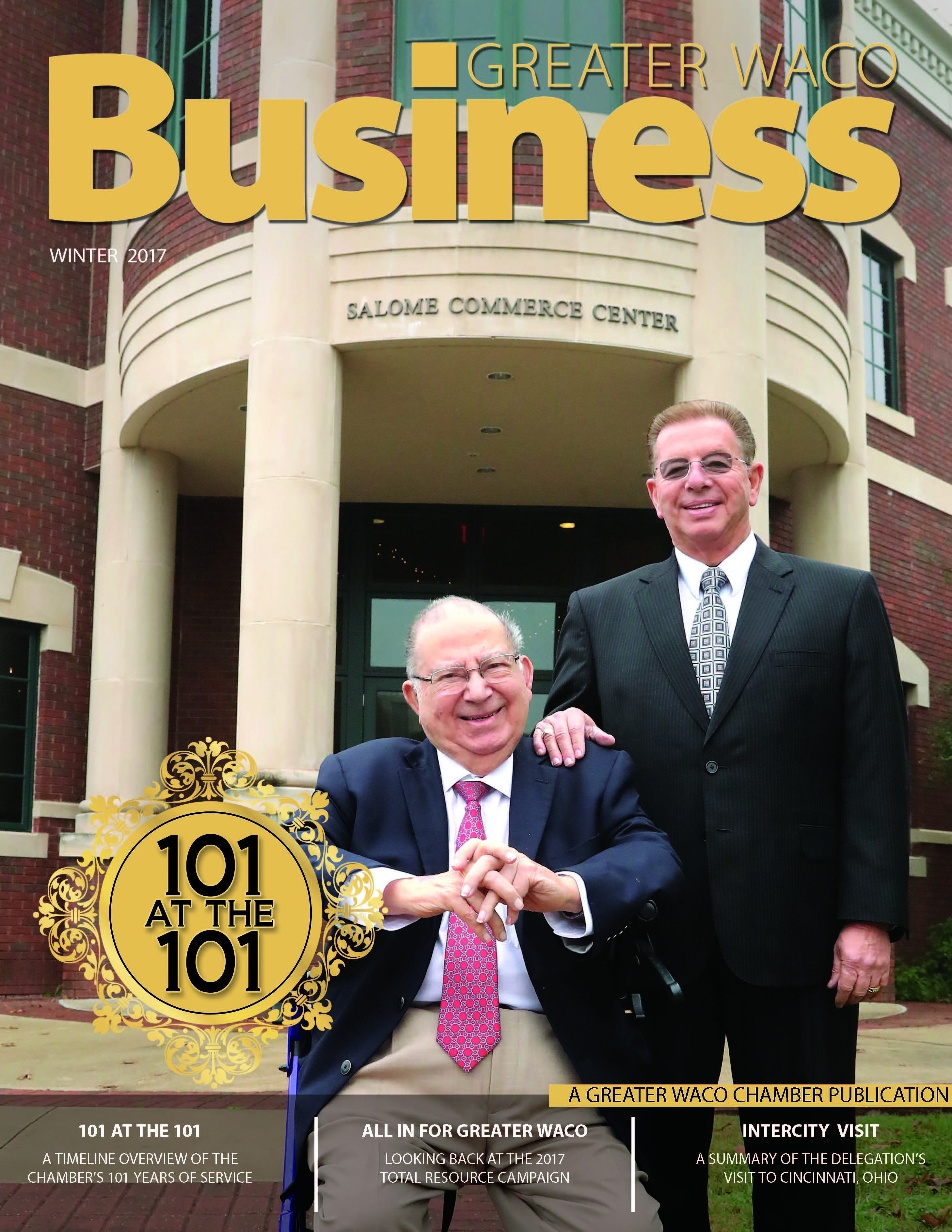 The Greater Waco Chamber of Commerce is proud to announce the arrival of Greater Waco Business, our newly redesigned quarterly magazine! We are excited to bring you the same great content with a fresh new look.
Greater Waco Business features a fresh new cover style, with each edition featuring photos of important local individuals. The winter edition features Wacoans Bob Davis and Tom Salome, both of whom have been staunch supporters of greater Waco business interests and played integral roles in the building of the current Waco Chamber building at 101 S. Third St.
Another new feature of Greater Waco Business is the opportunity for members to purchase a magazine feature insert. The first edition with inserts will feature an insert from Integ Printing, which graphically lays out the history of Integ and the role the business has played in Waco since its founding.
"Integ is honored to be part of the new re-launch of The Chamber Quarterly," said David Anderton, President and CEO of Integ. "As a B2B company, we've always valued the Chamber and have viewed the Quarterly as a key vehicle to reach other businesses. Our insert in this new issue is a great way to extend our marketing with the purchase of additional magazines and extra inserts. We are true believers in helping our own customers get more bang for their buck. With this new insert program, the Chamber is doing exactly that for us and we're extremely appreciative!"
These special inserts will be available for purchase to Chamber members for future magazines and can be purchased as four page, six page or eight page inserts. For pricing, contact Autumn Outlaw at aoutlaw@wacochamber.com or 254-757-5603.
The Greater Waco Chamber hosted its 10th Annual InterCity Leadership Visit to Cincinnati USA in September. The purpose of these visits is to expose Greater Waco leaders to innovative communities and economic development ideas, programs, initiatives and best practices which may be adopted and implemented in the Greater Waco area, and to engage in high-level networking among community leaders.
As with all of our InterCity Leadership Visits, the trip to this economic, progressive, re-invented city provided the 29 participants with an opportunity to learn from Cincinnati leaders. Attendees explored some of the city's most innovative and unique assets.
You may ask, "What's new in Cincinnati?" These days, it's more like what's not new! Cincinnati USA is experiencing an exciting renaissance. There is a convergence of new developments, projects and convention wins taking shape that collectively make Cincinnati one of the most progressive, game-changing cities in the region.
Cincinnati experienced a similar boom in 2003, when the Reds and Bengals Stadiums, the National Underground Railroad, Duke Energy Center and the Freedom Square emerged on the banks of the Ohio River. However, this latest surge of activity is far more exciting. The Waco group was able to see and learn about these new innovative transformations that are changing the Cincinnati landscape.
Cincinnati has received notable accolades in recent years, which include being named "One of the 100 Best Cities to Live," by USA Today; "Best Cities for Young People," in 2017 by Forbes; and "2016 HOTBED for Entrepreneurial Growth," by Forbes.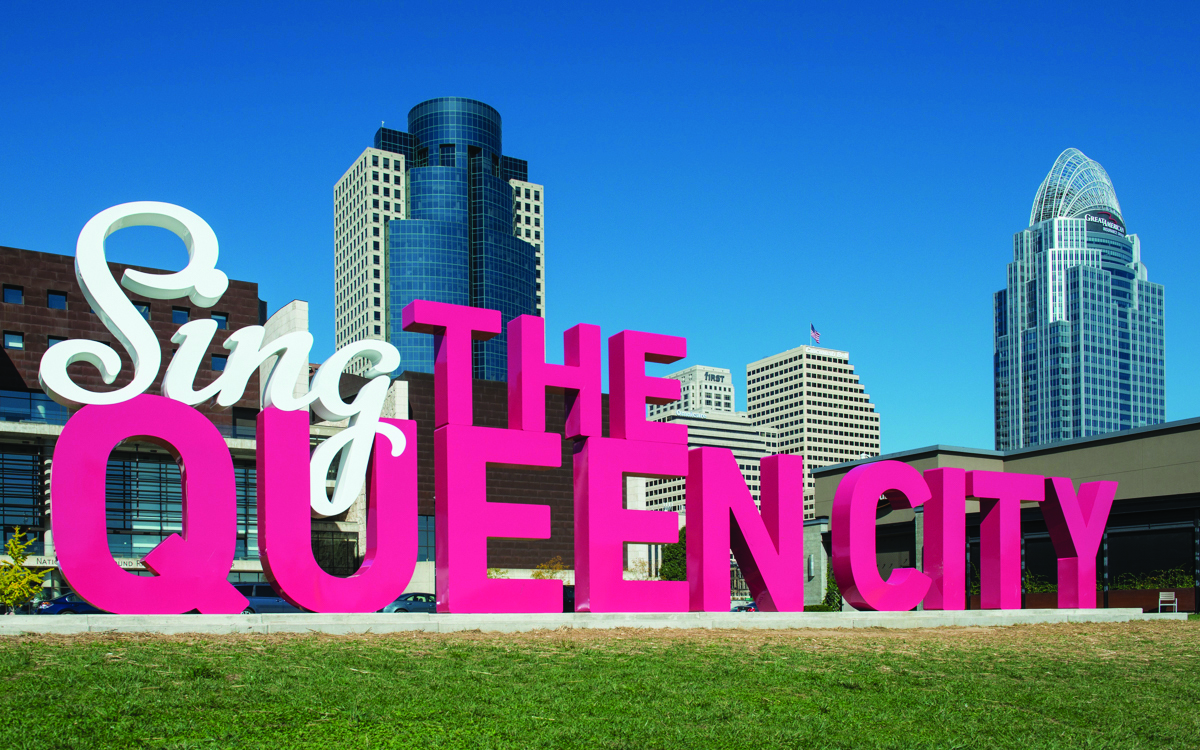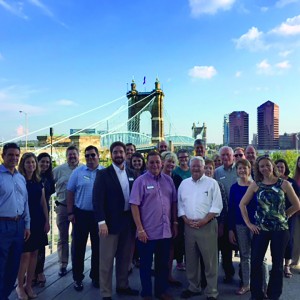 As new construction and project growth continues throughout Greater Waco, particularly in downtown and the Brazos Riverfront, the visit to Cincinnati built confidence with community leaders. It demonstrated that Greater Waco is focused on growing our economy, promoting quality of life and building the workforce.
The primary focuses of the trip were Cincinnati's vibrant riverfront developments, revitalized and re-invented downtown neighborhoods and economic and entrepreneurial development.
The Waco delegation met with leaders from the Cincinnati Chamber, the mayor, the Regional Economic Development Corporation and members of the creative community.
The group toured the new riverfront development "The Banks" and the re-invented "Over the Rhine" downtown neighborhood development. They met with leaders about talent initiatives and the entrepreneurial ecosystem that flourishes in Cincinnati, with many co-working spaces, incubators and accelerators within StartupCincy. The Queen City was one of five metros that experienced the most significant positive shifts in rank from 2015 to 2016, according to the Kauffman Index of Entrepreneurship, the first and largest index tracking entrepreneurship across the city, state and national levels.
Just over five years ago, downtown neighborhood "Over the Rhine" had been the site of civil unrest and in 2001 was named one of the most dangerous areas in the United States. Its transformation happened overnight, turning a dangerous, rundown neighborhood into something that looks like Greenwich Village. Leaning on the power of local corporations, officials formed a non-profit called 3CDC to engineer a renaissance in the heart of the city.
The InterCity Leadership Visits are designed to expose Waco leaders to innovative ideas, programs and best practices across the country, and our visit to Cincinnati did just that in many ways.
Greater Waco is on a hot streak and is building the confidence, resulting in new local investments. The energy is creating momentum as people from outside the marketplace recognize Waco as an excellent opportunity and a great city.

By Linda Beasley

AUSTIN, WACO METROPOLITAN AREAS TALLY RECORD INCREASES IN EXPORTS FOR 2016
The U.S. Department of Commerce's International Trade Administration (ITA) recently released a report highlighting goods exports from U.S. metropolitan areas for 2016. The International Trade Administration's 2016 Metropolitan Area Export Overview indicates that goods exports from both the Austin-Round and Waco metropolitan areas totaled $10,682,654,557 and $1,107,417,158 last year, respectively.
For the Austin-Round Rock area, this was an increase of $694,482,108 from 2015, or a 7-percent overall increase. In comparison, the Waco area saw a 136-percent increase, with a year-over-year increase of $638,062,449.
"There is demand for 'Made in the U.S.A.' products in overseas markets," said Karen Parker, Director, U.S. Commercial Service-Austin. "Our organization remains committed to helping local businesses identify and capitalize on international opportunities, whether they are new or experienced exporters."
The Austin-Round Rock and Waco Metropolitan Area export highlights for 2016 include:
• The Austin-Round Rock area is the 26th largest exporter in the U.S. for 2016, rounding out the top 50.
• This is the second consecutive year of increased goods exported from the Austin-Round Rock area.
• Approximately 88% of exporters in both MSAs were from small and medium-sized enterprises.
• Key merchandise export categories included electrical equipment, appliances, and components; chemicals; and transportation equipment.
"We continue to be encouraged by our local exporters who continue to demonstrate their global competitiveness and the quality of their products and services," said Parker. "We're here to assist new or established exporters create and protect local jobs through international sales."
The U.S. Commercial Service is the trade promotion arm of the ITA and assists small and medium-sized U.S. businesses in exporting their products around the world.
For more information on exporting, contact the U.S. Commercial Service Export Assistance Center in Austin and visit www.export.gov/texas/austin/.
For more information on the impact of Metropolitan Statistical Areas on U.S. exports, including fact sheets, visit www.trade.gov/mas/ian/metroreport/.
Information provided by The U.S. Commercial Service, a sub-agency to the Department of Commerce, Stephen J. Collier, U.S. Field Communication Specialist at Southwest Network.
The Greater Waco Aviation Alliance will host the 2013 Freedom Ball from 6 p.m. to midnight September 14 at its new location in the Downtown 301 Event Center. The event benefits scholarships for aviation careers and recognizes past and present military personnel.
Presented by SpaceX and Allergan, the gala will benefit aviation scholarships and salute the men and women of the armed forces. "Forever grateful, never forgotten" is the theme.
Tickets are available in advance, which include dinner, drinks and dancing. Ticket prices are $75 per person and $50 for veterans and active duty military. Tables of eight are $600 each. Complementary valet parking is available. To purchase tickets, visit FreedomBallWaco.com.
Proceeds will be used for Greater Waco students pursuing careers in aviation, with special consideration given to those who are dependents of active‐duty military personnel.
Lisa Swayze, a multi-engine, instrument and commercially rated pilot, will be the guest speaker. Cuvee will provide the evening's musical entertainment.
Event attire is "after 5" with current and former military personnel encouraged to wear their uniforms (mess dress).
The Greater Waco Aviation Alliance is a committee of the Greater Waco Chamber. It advocates for the more than 30 area aviation and related companies that attract companies and individuals to Waco from around the world by offering diverse products and services ranging from the installation of sophisticated communications systems in military aircraft to aircraft repair, performance upgrades, engineering, systems design and maintenance facilities.
For more information, contact Kris Collins at (254) 757-5635.
###
About Greater Waco:
The Greater Waco Chamber is a business leadership organization that advances a progressive and visionary agenda for economic growth and quality of life. The Chamber prepares and markets Greater Waco for the businesses and jobs of the future and enhances the quality of life of the community by promoting strategic development. For more information, visit WacoChamber.com.
Schmooza Palooza Party and Business Expo, presented by Allen Samuels, will be from 4 p.m. to 7 p.m. September 12 in the Extraco Events Center Exhibit Hall.
This free business expo and mega Business After Hours event gives guests the chance to schmooze with Waco's best. Chamber member businesses will showcase their products and services to prospective clients in a casual environment while guests enjoy food, drink and door prizes.
Businesses can reserve booths for $350 each. Exhibitors can give away products, services, discounts, samples and advice.
Schmooza Palooza is presented by Allen Samuels Dodge Chrysler Jeep Ram Fiat. Sponsors include: Extraco Events Center, M & M Broadcasters, Ben E. Keith Beverages, News Channel 25, Coca-Cola Refreshments and Action Rental Center.
For more information, contact Linda Beasley at (254) 757-5601.