Article by Daniel Perry, TSTC Communication Specialist, published in the first quarter edition of the 2018 Greater Waco Business Magazine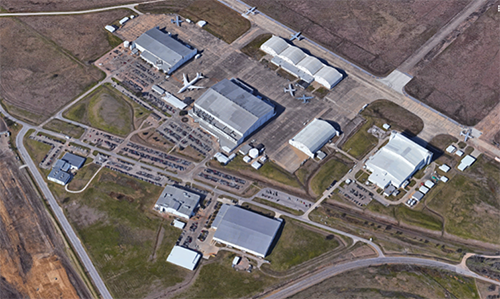 Even as far back as the 1980s, the airport at Texas State Technical College has been a target for economic development for Waco and McLennan County.
"Dallas-Fort Worth Airport is congested and becoming more so, as is the entire Metroplex," wrote Bob Sadler, associate editor of the Waco Tribune-Herald, on July 14, 1984. "Waco's central location and uncrowded skies put it in a superb position to attract air-oriented business and industry."
The TSTC airport has a main runway that is 8,600 feet long and 150 feet wide and a secondary runway that is 6,292 feet long and 75 feet wide. The airport is capable of supporting Air Force One, which landed former President George W. Bush and his family frequently on their way to their ranch in Crawford, along with military and freight airplanes.
The airport has a dusk-to-dawn lighting system, and night operations can be performed with at least 24 hours notice, according to information from the Texas Department of Transportation.
"TSTC is a great partner with our community and a factor for economic growth," said McLennan County Judge Scott M. Felton. Felton is a member of the Waco-McLennan County Economic Development Corp., which is made up of the county judge, the Waco city manager and a representative of the Waco Industrial Foundation. Its purpose is to allocate funds to companies coming into and expanding within the county. "We work closely with TSTC and other educational institutions to create and develop the workforce we need in businesses," Felton said.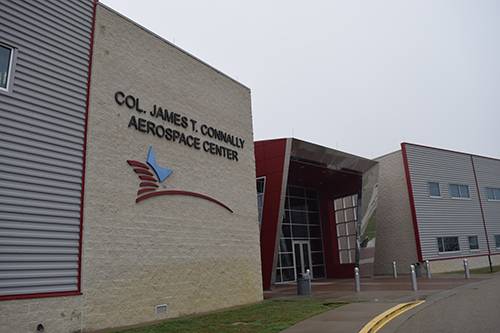 "Our graduates literally fly all over the state in commercial aviation jobs, but also all over the world as well," said V. Carson Pearce, statewide Transportation Division director for TSTC. "It is well known that our flight graduates often choose to fly with a major airline based outside of Texas, but they keep their families and their paychecks here in Waco. Airlines, corporate flight departments, military and police, pipeline and U.S. Border Patrol flight operations have benefited immensely with TSTC graduates in their employ."
Aerospace is designated as one of the key industries that city and county leaders have focused on for economic development. Felton said he could envision future county development with companies similar to L3 Platform Integration, which is located on the south end of the TSTC airport. L3 specializes in aircraft modernization and modification, manufacturing, aircraft paint services and rapid prototyping.
The Waco Industrial Foundation (WIF), an arm of the Greater Waco Chamber of Commerce, markets the TSTC Airport/Waco International Aviation Park as one of three large industrial areas in the county. The aviation park tops out at 1,064 acres, with 200 acres designated for a potential U.S. Foreign-Trade Zone status, according to the Chamber.
A drive down Airline Drive on the eastern edge of campus includes views of the Trane Apron Facility, touching the north side of the airport, as well as L3 and Night Flight Concepts Inc. "By having large companies such as L3 on the airfield, the airport's economic engine continues to employ hundreds of aerospace-related professions," Pearce said. "The great-paying jobs produced with these relationships bring in needed tax revenue to the city and county."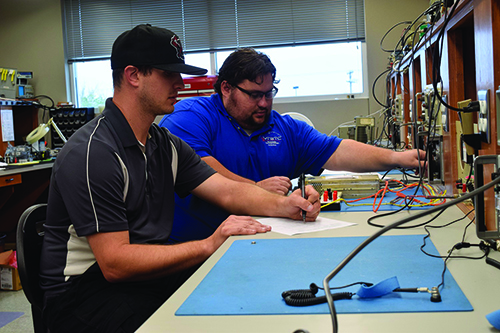 Night Flight Concepts Inc. was started in Florida in 2006 and relocated in 2011 to Fort Worth before moving to Waco in 2016. The company has satellite locations in Provo, Utah and Prescott, Arizona. The company provides consulting, training, inspecting and maintaining night vision goggle systems for agencies specializing in airborne law enforcement, search and rescue, emergency medical services and the military.
The company is a Federal Aviation Administration Certified 14 CFR Part 145 inspection station that has seven full-time employees with more than 39,100 collectively logged flight hours. The company has 300 worldwide customers, according to company information. The company manages more than 3,000 night vision goggle systems annually.
The TSTC airport's history dates back to the early 1940s, when the Waco Army Air Field opened. The airport was repurposed to become the James Connally Air Force Base, which was closed in 1965 by the U.S. Air Force. This was done the same year the James Connally Technical Institute (now TSTC) opened in north Waco.
The airport opened to general aviation traffic on Sept. 1, 1969, according to the technical college's Tech Times. The opening coincided with the start of the Career Pilot Training Technology program. Jimmy Taylor was the first instructor and Marc-Aire Inc. was the contractor for flight training. The FAA-certified air control tower opened on Nov. 3, 1969, according to the Tech Times. The tower was under the direction of Col. Robert A. Dowdy, the airport manager and director of buildings and grounds. Vernon Goodwin and Sidney Berry were the first two tower operators.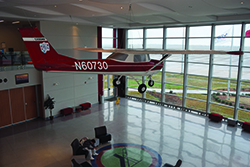 "Plans for Connally Airport include studies for establishing many and varied phases of the aviation industry, including that of a regional air-freight depot," according to the June 19, 1970 edition of the Tech Times. "These and other studies provide excellent potential for the future of Connally Airport and control tower." General Dynamics, Braniff International Airways and Aviation Technical Support, a subsidiary of American Airlines, utilized hangar space and the runways in the 1960s and 1980s, according to archives at the Waco Tribune-Herald.
TSTC's Career Services and Talent Management have worked in the past with L3 and Trane to make connections with graduates. L3 has looked to TSTC's Aviation Maintenance program, and Trane has hired from the Heating, Ventilation and Air Conditioning program in the past.
Visit TSTC.edu for more information about Texas State Technical College.
—Click here to hear from Carson Pearce with TSTC. He explains why it's an exciting time to be in the aerospace industry and how you can become part of the aerospace workforce.–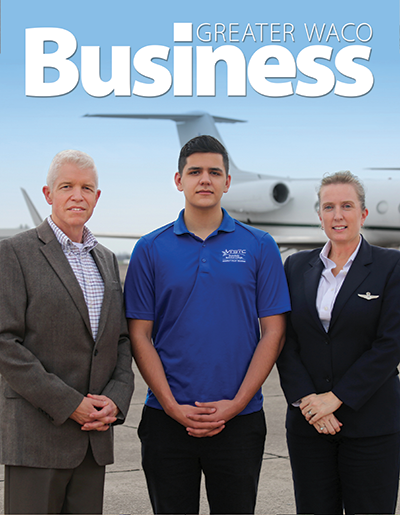 Check out this edition of the Greater Waco Business magazine online,
featuring articles all about the aerospace industry here in Waco, new
Chamber members, member news and more!
20th Annual Starburst Junior Golf Classic kicked off Sunday, June 10!
The 20th Annual Starburst Junior Golf Classic, one of the largest junior golf tournaments in the state, kicked off with activities and vendors at the Cottonwood Creek Golf Course Sunday, June 10 at 6 p.m. Players picked up their player swag bag, tournament pairings and all caddie apparel, participated in a College Chat Q&A session with MCC Golf Coach Vince Clark, enjoy dinner, practiced their swings and watch 820 golf balls fall from the sky for the Greater Waco Chamber's Helicopter Golf Ball Drop.
"The popular Helicopter Ball Drop is a unique aspect of our tournament that really engages all of our players and their families," said Amanda Haygood, sports and special events director at the Waco Chamber. "Players – and anyone in the community – can purchase a $5 raffle ticket to match a golf ball. It's an impressive sight, watching up to 1,300 golf balls be dropped from a helicopter. And the owner of the ball that lands in, or nearest, to the golf hole will win $1,000!"
The Starburst Junior Golf Classic starts the tournament play around the Greater Waco area June 11-13, 2018. Managed by the Greater Waco Chamber, the Starburst Junior Golf Classic will host hundreds of players from ages of 7 to 18 across four area courses. The 2018 players are from seven states, and we have an international player. (Registration closed on Friday, June 1.)
Courses for the 20th Starburst Junior Golf Classic include:
Cottonwood Creek Golf Club, Waco
Ridgewood Country Club, Waco
Wildflower Golf Club, Temple
Stonetree Golf Club, Killeen
Over the span of three days, girls ages 7-10 and boys ages 7-9 will play nine holes and girls 11-18 Championship and boys 10-18 Championship will play 18 holes. The Starburst Junior Golf Classic is also part of the American Junior Golf Association (AJGA), enabling Championship and 11 to 17 age division top finishers to receive AJGA performance stars.
Complete tournament information can be found at StarburstGolf.com, or contact Amanda Haygood at (254) 757-5611.
Starburst Facts:
Patrick Reed competed and won boys 9-10 in 2001 and boys 11-12 in 2003. Photo from 2003.
Jordan Spieth shot 2-under-par 34 on his final nine of the 54-hole tournament, closed with a pair of birdies and won the Championship Boys title with a 1-under 71 at Cottonwood and a three-round total of 2-under 212 in 2007. Jordan won the boys 12 division in 2006 and place in boys 11 in 2005.
Two of Starburst Junior Golf Classic's previous players, Alexa Pano and Sky Sudberry, were featured in the Netflix Documentary, The Short Game. Alexa has played three Starburst tournaments and Sky has competed in two tournaments. Sky still plays in Starburst.
The Starburst tournament was featured in the 2015 Esquire Network docu-series The Short Game in episode two, which features Avery Zweig, Awesome Burnett and Sachin Kommineni. Avery and Awesome still play in Starburst.
Previous player Awesome Burnett is returning to the 2018 tournament, along with many others.
30-second Event Commercial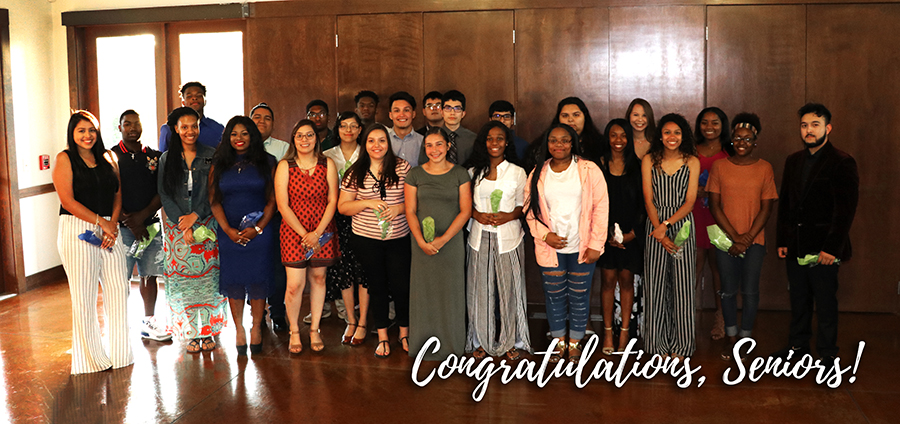 High school students in the Greater Waco Chamber's LEAD (Leadership, Education and Development) program attended their year-end recognition banquet on May 23, where $57,000 in scholarships were awarded to ten students.
The annual $20,000 Bradley Ray Hulse Memorial Scholarship was awarded to Amaya Martinez, a Waco High senior student who will be attending the Texas State to study athletic training. The remaining $37,000 was awarded to nine other scholarship recipients.
Since 2010, scholarships totaling $221,000 have been awarded to students, and this is the first year that more than $55,000 will be awarded in a single year.
Other scholarships awarded include:
$10,000 Distinction Scholarship, presented to Waco High School student Samayim Davis.
$7,500 No Boundaries Scholarship, presented to La Vega High School student Kandice Graves.
$7,500 No Boundaries Scholarship, presented to University High School student Rachel McCullough.
$5,000 LEAD Scholarship, presented to Waco High School student Kenisha Huitt.
$2,000 Alton Davis Memorial Scholarship, presented to La Vega High School student Ramon Gonzalez.
$1,500 LEAD Merit Scholarship, presented to Harmony Science Academy student Sara McMullin.
$1,500 LEAD Merit Scholarship, presented to Harmony Science Academy student Alan Espinosa.
$1,000 LEAD Persistence Scholarship, presented to Midway High School student Shantavia Staples.
$1,000 LEAD Persistence Scholarship, presented to La Vega High School student Alyssa Seybert.
The Bradley Ray Hulse Memorial Scholarship is sponsored by Central National Bank and First National Bank of Central Texas. Additional scholarship sponsors include: The Magnolia Foundation; 1519 Surveying & Engineering; LEAD; Brazos Masonry; and BKD, LLP. Learn more about the LEAD program at WacoChamber.com.
Featured in the first quarter edition of the 2018 Greater Waco Business Magazine.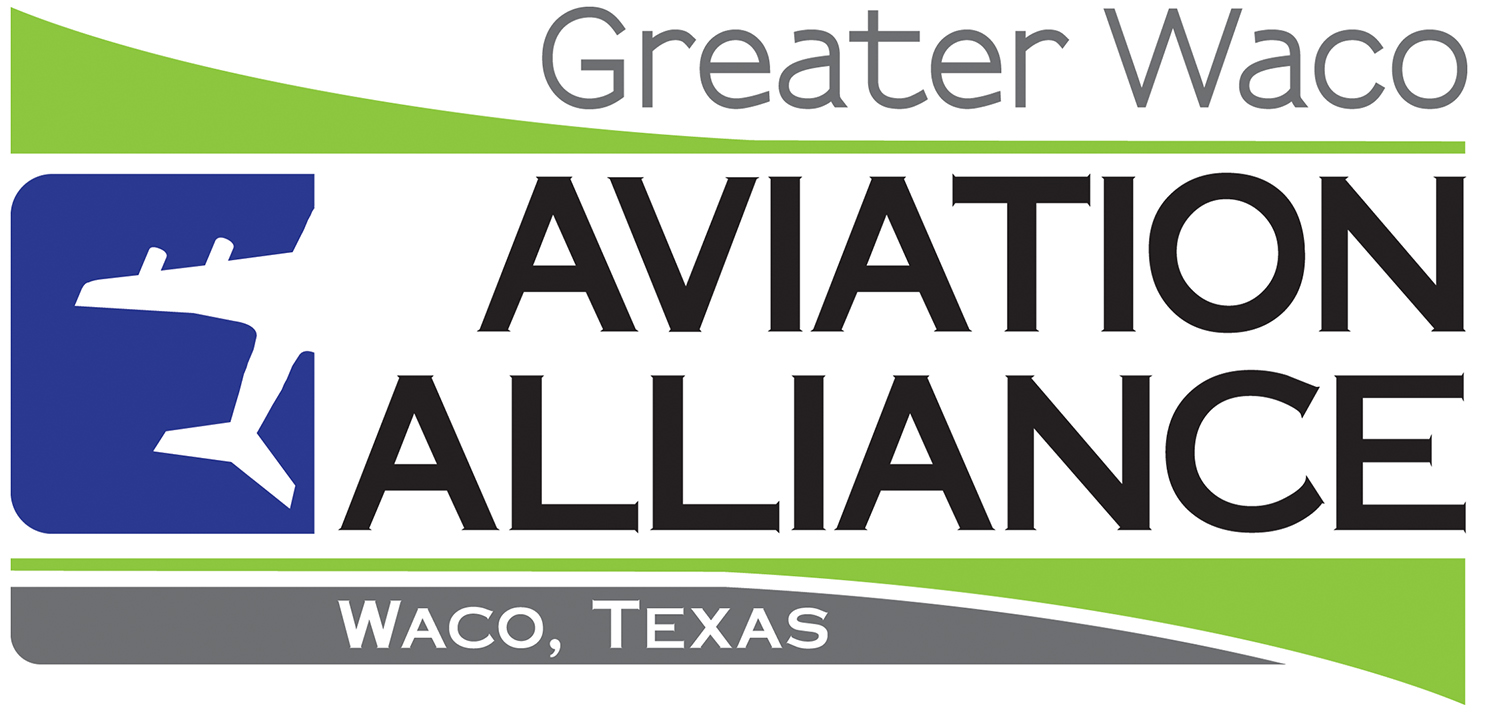 The Greater Waco Aviation Alliance promotes Greater Waco as the center of aviation excellence. With three airports, three colleges and 30+ aviation companies, Waco is ideal location for aviation businesses needing facilities and a highly skilled workforce. Local member companies include: L3 Technologies, Blackhawk Modifications, Texas Machine-Tool, RAM Aircraft, FreeFlight Systems, MarathonNorco Aerospace and more. The Greater Waco Chamber's economic development team and Greater Waco Aviation Alliance are your source for aviation in central Texas. We have profiled a few of the local commercial aerospace companies below. Visit www.WacoAviation.com for more information.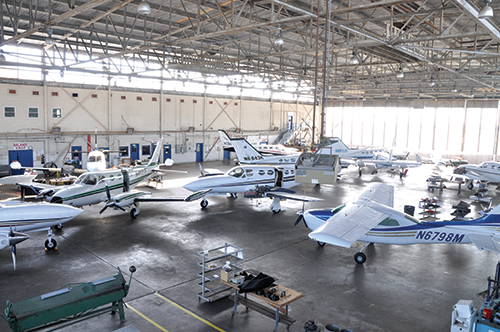 RAM Aircraft, L.P.
RAM Aircraft, L.P. was founded in 1976 and has been located at the Waco Regional airport since 1977. RAM is General Aviation (GA) Support Center and Repair Station that specializes in the overhaul of big bore Continental engines. RAM has long focused on engineering improvements in GA aircraft with a focus on the Twin Cessna fleet.
Through the years, RAM has attained FAA approvals to boost the horsepower and improve the aerodynamics of a variety of GA aircraft. Today, thousands of RAM overhauled engines and RAM designed parts are flying on the GA fleet. In the 1990s, RAM started a full-service Parts Department, selling aircraft parts and propellers worldwide. RAM employs about 100 people and is growing! The company experienced double-digit growth in 2017 and is hiring mechanics in both entry-level and experienced positions. More information about RAM Aircraft is available at www.ramaircraft.com.
Blackhawk Modifications, Inc.
Blackhawk Modifications, Inc., founded in 1999 in Waco, Texas, is a recognized leader in providing engine performance solutions to the turboprop aircraft fleet. The company has the largest installed fleet of STC twin- and single-engine turboprop upgrades, making Blackhawk the largest non-OEM buyer of new Pratt & Whitney Canada (P&WC) turboprop engines in the world. A global network of 84 approved dealers and service centers supports Blackhawk's U.S. facilities with installation and maintenance for XP Engine+ Upgrades.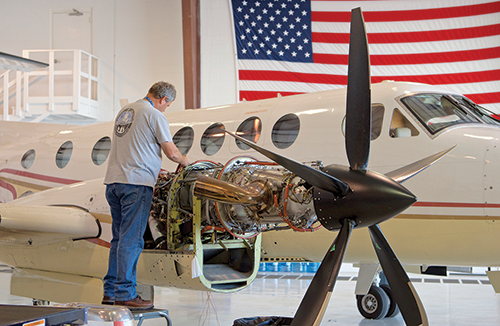 To date, over 700 Engine+ Upgrades have been delivered for Caravan, Cheyenne, Conquest, and King Air aircraft. These new engines deliver more power for faster climb and cruise speeds, decreased fuel to climb, increased single-engine service ceilings, reduced operating and maintenance costs, and increased resale value. In fact, Blackhawk Engine+ Upgrades have the strongest resale value of any engine upgrade on the market.
Blackhawk's most recent program, the XP67A Engine+ Upgrade, turns the King Air 350 into the fastest King Air in the world. Shortly after setting this record, Blackhawk has already set their sights on breaking it. The company will develop a similar certification for the 350's smaller brother, the King Air 300. The shorter fuselage and lighter weight of the King Air 300 should allow for even faster cruise speeds than the record-breaking King Air 350.
"We're very busy," said Blackhawk President & CEO, Jim Allmon. "We have several new programs launching in 2018. I believe we're entering the golden age of Blackhawk, and I couldn't be more excited for the future of our company." For more information about Blackhawk XP Engine+ Upgrades, visit www.blackhawk.aero or call today at (254) 755-6711.
L3 Technologies, Inc.
L-3 Communications is now L3 Technologies, Inc. Headquartered in New York City, L3 Technologies is a leading provider of a broad range of communication, electronic and sensor systems used on military, homeland security and commercial platforms. L3 is also a prime contractor in aerospace systems, security and detection systems and pilot training. Customers include the U.S. Department of Defense and its prime contractors, U.S. government intelligence agencies, the U.S. Department of Homeland Security, foreign governments, and domestic and international commercial customers.
Locally, L3's Aerospace Systems business unit delivers integrated solutions for the intelligence, surveillance and reconnaissance market and provides modernization, upgrade, sustainment, maintenance and logistics support for a wide variety of aircraft and ground systems. The business is also one of the world's preferred sources for highly customized design, integration and certification of mission subsystems and interiors for military, government and commercial aircraft. The company operates more than half a million square feet of hangars on the Texas State Technical College airport and can accommodate numerous widebodies and more than a dozen aircraft simultaneously.
The L3 Aerospace Systems Waco facility has been in operation for more than 30 years. To learn more about L3, please visit the company's website at www.L3T.com.
SpaceX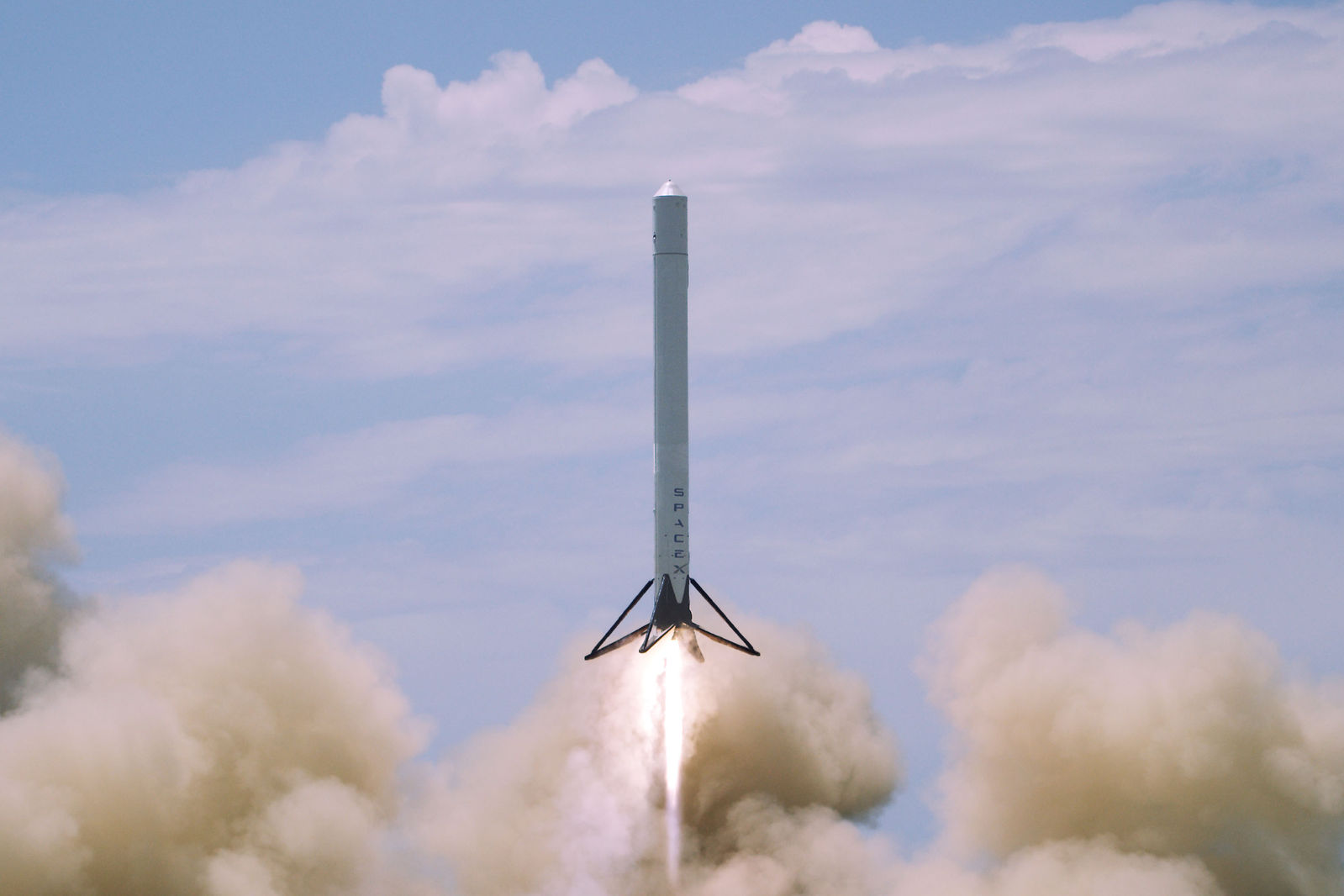 SpaceX designs, manufactures and launches advanced rockets and spacecraft. The company was founded in 2002 by Elon Musk to revolutionize space technology, with the ultimate goal of enabling people to travel and live on Mars. SpaceX currently employs more than 500 people at its state-of-the-art rocket testing and development facility in McGregor, Texas, making the site home to the second highest number of SpaceX employees outside of its headquarters in Hawthorne, California. Following the site's establishment in 2003, every single Merlin rocket engine and Draco thruster that power SpaceX's Falcon 9, Falcon Heavy and Dragon spacecraft have been tested at the site.
SpaceX's McGregor rocket testing and development facility is centrally involved in the future of the company and American spaceflight, as well as the day-to-day operations and testing of SpaceX's rocket engines and structures, including their design, qualification and pre-flight testing. As SpaceX continues to develop next generation, reusable launch vehicles to carry crew and cargo beyond Earth orbit, its McGregor facility will continue to play an integral role.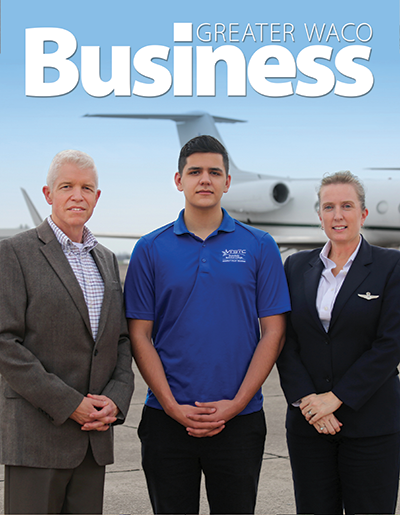 Check out this edition of the Greater Waco Business magazine online,
featuring articles all about the aerospace industry here in Waco, new
Chamber members, member news and more!
Story by Joe Pappalardo, featured in the first quarter edition of the 2018 Greater Waco Business Magazine — this story was originally published in the Dallas Observer
A funny thing happened to spaceflight in the late 20th century: Engineers began to design new launch vehicles that could reach space but operate like airplanes. Instead of a rocket standing upright on a launchpad, blasting into space under tens of thousands of pounds of mixed fuel and oxidizer, aerospace companies began to design aircraft that could use runways to enable payloads to reach space.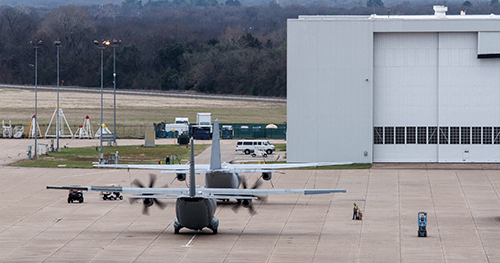 These come in basic varieties: Airplanes that can launch space rockets from altitude, aircraft with rocket engines that can shoot into space and land on their own, and spaceplanes that would launch on the tips of rockets, operate in space and need a place to land. These launch concepts have attracted the attention of airports across the country.
This increase in interest has been lucrative for Brian Gulliver, who leads the aerospace and spaceport practice at the firm Kimley-Horn. Gulliver is a professional engineer with experience designing launchpad equipment for NASA and Air Force spaceports. These days he's one of a handful of consultants with any experience who can help transform airports into spaceports, as designated by the Federal Aviation Administration (FAA).
His latest client: Texas State Technical College (TSTC), which hired the consultant to analyze the possibility of creating a spaceport at the school's airport. In late December 2016, a draft of the study found the airport's infrastructure could handle the operation of airplanes that launch space rockets or some spaceplanes that can use their own onboard engines to blast into space. The runway could also handle spaceplanes that launched elsewhere and need a place to land.
The designation of TSTC as a spaceport would be the latest in a string of high-profile efforts to make Texas the epicenter of the commercial space industry. Texas already leads the nation in places designated by the FAA for commercial space launches: SpaceX's under-construction launchpad near Brownsville; Midland-Odessa's airport, designated in 2015; and Houston's recently announced conversion of Ellington Field to a spaceport. Other space launch work — FAA exclusive use permits for commercial space launches — is done in west Texas, where Jeff Bezos' company Blue Origin is developing and flight-testing reusable rockets; and SpaceX's engine test facility in McGregor, outside of Waco, where the company tests its Dragonfly vehicle to practice rocket-powered landings.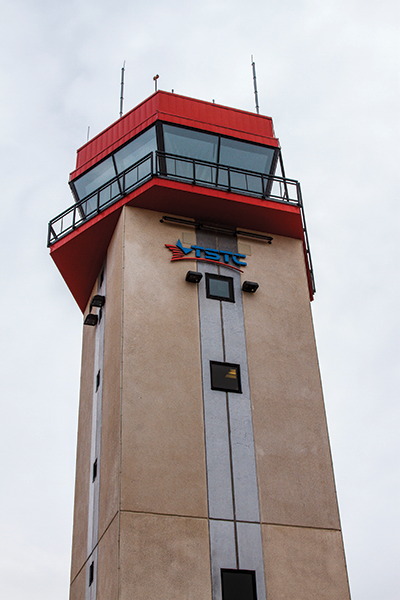 The private space boom has been driven by ambitious billionaires, an attitude change within NASA and demand from satellite launchers looking for affordable alternatives. But at the turn of the century, the commercial space world remained fixated on the familiar style of launches. Until aerospace firms started creating new spaceplanes, everything Gulliver designed for new spaceports supported rockets rising from launch pads. "The idea was a bunch of smaller, vertical lift pads, like mini Kennedy Space Centers," Gulliver says. But that soon changed as more companies joined Virgin Galactic in commercializing spaceplanes and a new generation of air-launched rockets.
Just like in the early '60s, Texas is vying with Florida to be the center of spaceflight, but this time with the hope that commercial entities will operate the spacecraft and paying customers will replace government astronauts. It's an ambitious dream, and Waco is now part of that effort, reaching for orbit and using every trick in the economic development book to get there.
TSTC has something no other college can match: the largest airport owned by an educational institution in the United States. TSTC airport dominates the eastern fringe of the campus, complete with two runways and an air traffic control tower. It's a general use airport, and anybody flying by can radio the tower and land there. There are industrial tenants at TSTC and mammoth hangars, some with doors towering more than 65 feet high, indicates the size of the airplanes that come here for maintenance work. The airfield sees an impressive annual 101,000 takeoffs and landings and hosts a major airshow every year — not bad for an airport that doesn't even have its own radar.
A space launch at TSTC airport would look like a typical airplane takeoff from a runway. Whether it's a spaceplane hefted by a "mothership" carrier aircraft, an airplane carrying a rocket or a spaceplane with engines that can reach space, the first step is familiar to any air traffic control tower.
The aircraft that carry rockets fly somewhere vacant and drop them at high altitudes. Spaceplanes with their own rocket engines would ignite them and fly to space. In both scenarios, the aircraft coming back are landing like airplanes.
The takeoff and landings may be standard, but hosting rockets requires some unique infrastructure and planning. The sweet spot for spaceplane runways is about 10,000 feet or longer, about 2,000 feet longer than Love Field. Airplanes that can launch rockets are as big as airliners, necessitating large hangars. The acoustics of spaceflight need to be considered, especially if the spacecraft will ever break the sound barrier. Most of the extra work is needed to handle propellants — the fuel and oxidizers that power rockets demand specialized storage tanks and security.
Even if the spaceplane takes off from somewhere else, a spaceport can only gain by hosting one coming back. The company that operates the craft will need to rent hangar space. If the spaceplane is carrying academic or government experiments, well-equipped labs will be needed to collect and process the cargo. Spinoff companies could form, bringing more tenants to the industrial park and jobs to the county. And any time something novel flies, aviation geek gawkers will come to observe, giving a boost to tourism.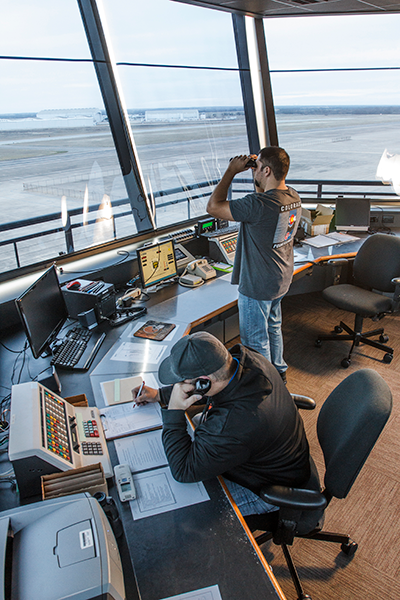 The long-term dream is called "point-to-point" space travel — airplanes that take off, reach suborbital altitudes (you could see the curve of the earth from a window seat), and then land across the globe in a matter of hours. Any spaceport that can accommodate spaceplanes could become a destination for these high-end, globe-trotting flights. The military likes the idea for quick logistics; commercial shipping firms like UPS are intrigued by the potential efficiencies; and rich people eye it as a way to get across the planet in a few hours, cost be damned.
Spaceflight is changing, although no one knows how much or how fast. For all the spaceplane developers out there, none is ready for actual paying flights. And it's unclear when the business might evolve into something stable.
Part of the process of building a spaceport is creating a business plan for why it should exist. So why would a place in Waco want one?
The idea came out of the Greater Waco Chamber of Commerce and its courtship of the aerospace industry. "The Chamber folks used to hit the trade shows and try to land big fish," says Terry Stevens, a local businessman in Waco and chairman of the McLennan County Spaceport Development Corp. "But we realized we can't be everything for everybody. So we focused on specific industries and didn't chase companies that didn't fit."
For them, aerospace fits nicely. The region hosts a little-recognized cluster of aviation companies, and more than a decade ago these companies formed the Greater Waco Aviation Alliance. Today there are more than 30 aerospace companies counted as members, including flying schools, helicopter charters, defense contractors and Space Exploration Technologies, Elon Musk's vaunted SpaceX, which operates a facility outside Waco.
The pieces to pursue advanced aviation work seem to be in place: a local aviation business community with a history of banding together, even if they are competitors; a tech school that can stock companies with trained employees; a university-run tech park at Baylor able to handle cutting-edge development projects; an airport with a long runway and tolerant neighbors; a state government with a history of supporting aerospace with grants and low-interest loans; and a Chamber of Commerce that, despite the fact it isn't funded by sales taxes as in other cities, was ready to jump in and take a risk.
What the plan lacked is someone that actually wants to fly spacecraft. "Usually interest from a tenant is enough for an airport to be interested in becoming a spaceport," Gulliver says. In Waco's case, there is no such immediate demand, but they are going for it anyway.
The bet at TSTC airport is that tenants will be enticed by a combination of made-to-order workers, a spaceport designation and good geography, smack in the middle of what some call Texas' manufacturing and technology corridor. There are more than 1,000 aviation companies within a 500-mile radius.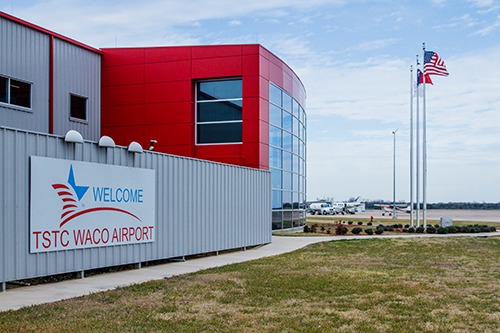 Waco already draws aerospace companies with its tech students and university researchers. Nothing is more important to the aviation industry in the United States right now than meeting the demand for students focusing on science, technology, engineering and math. "You can offer all the money [to a prospective company] but if you can't find employees, it's pointless," Stevens says.
Stevens says the very existence of TSTC is a testament to ambitious, far-seeing planning. "When they shut down Connally Air Base in the '60s, it could have been a disaster," he says. "But turning it over to become a TSTC school, that was brilliant. … It's hard to plan 10 or 20 years out, but that's what leadership is."
The path ahead looks like meetings, studies, negotiations, conference calls, check-ins with state politicians, loan applications, zoning plans of a proposed 200-acre industrial park and checks to consultants. The back end of the barnstorming and bravery of experimental flight is bureaucracy and business. For all of the Waco spaceport dreamers, it all just looks like the future.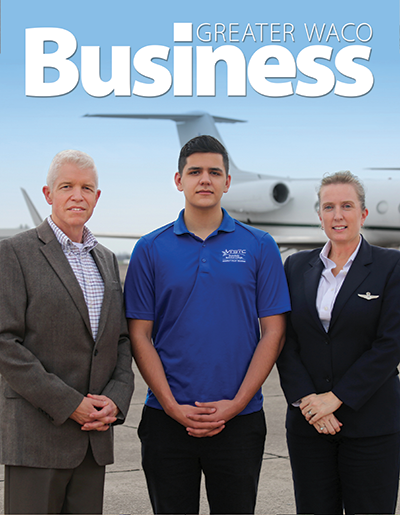 Check out this edition of the Greater Waco Business magazine online,
featuring articles all about the aerospace industry here in Waco, new
Chamber members, member news and more!
Story written by Denton Finley, featured in the first quarter edition of the 2018 Greater Waco Business Magazine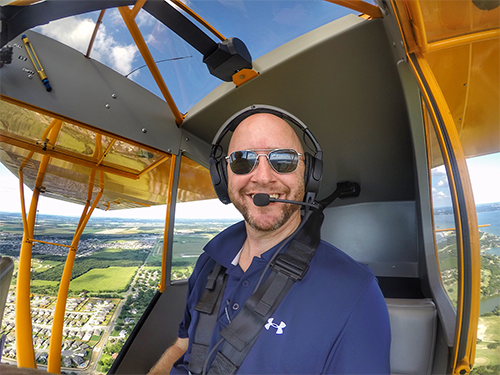 I have been interested in aviation ever since my childhood. When I was five years old, my parents took my sister and me on vacation to California. We went to Disneyland, Universal Studios, the beach, and lots of other places; however, I hardly remember anything about that trip. What I do remember was the airplane ride there. I was amazed by how high up in the air we were, how fast we were going, and how small everything appeared to be underneath me.
Fast forward about nine years, my fourteenth birthday. My parents surprised me with a one-hour discovery flight in a Cessna 172 out of the McGregor Executive airport. The flight instructor flew me over Waco, over my house — I even got to hand-fly the plane for a while. From that moment on, I knew I would be a pilot when I grew up.
After high school, I enrolled in Texas State Technical College's Aircraft Pilot Training program in the fall of 2001, right before the September 11 terrorist attacks on the World Trade Center. My wife, Lee Ann, and I had some serious discussions as to whether or not I should continue pursuing the profession, but after prayerful consideration we decided to press on. It took a lot of time, financial planning and hard work to get through college while balancing a young family and a full-time job.
After graduating from TSTC with my associate degree in 2005, I began working as a flight instructor at TSTC while continuing to pursue my bachelor's degree in aviation via distance learning at Utah Valley State College (UVSC). At the time, UVSC was one of the few colleges that offered an aviation degree through distance learning. By the end of 2007, I had completed my bachelor's degree and earned enough experience to move forward in my career just as the "Great Recession" of 2007 began to rear its ugly head. The recession hit the aviation industry hard. I had been pursuing opportunities with regional airline carriers and had been offered several jobs, but due to the drastic economic decline, I never received a new hire class date. Major airline carriers ceased hiring and attrition came to a standstill. One of the carriers that offered me a pilot position even furloughed a class of new hires right out of training.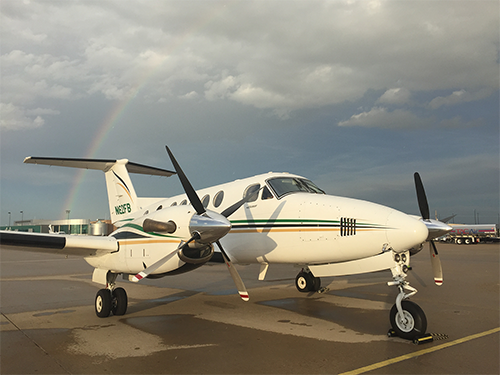 Despite the industry gridlock, I pressed on and continued working as an instructor at TSTC and eventually worked my way up to chief flight instructor. Despite the state of the industry, I still found flight instructing a rewarding job — I really enjoyed seeing student pilots fly solo for the first time and eventually fulfill their dreams of earning their pilot certifications. After seven years of teaching, I was offered a job flying a King Air (a small twin turboprop) for Waco-based Texas Farm Bureau. I flew Texas Farm Bureau's executives and board members all across the state to attend various business meetings and events, all of which were in support of Texas' great agricultural economy. Last year, a friend of mine invited me to apply for my current job at XOJet — a California-based jet charter company that flies individuals all across North America.
I began working for XOJet and currently pilot their fleet of Cessna Citation X's, one of the world's fastest civilian aircraft. XOJet flies everybody from private individuals to Fortune 500 executives — I even get the opportunity to fly a celebrity every once in a while! I work eight straight days on the job and am home for six days. During a typical eight-day rotation, I quite literally crisscross the country and then some, with stops in Burbank, New Orleans, Telluride, Toronto, Louisville, Teterboro, and Miami just to name a few. During those eight days, I could end up just about anywhere on the North American continent depending on the schedule demands of the company and who is being flown. During my six days off, I spend quality time at home with my family, volunteer at church, and give occasional flight lessons while my kids are at school. One of the many things I love about this job is that it allows me and my family the flexibility to live anywhere in the country while continuing to build a career in the industry that I love. Given this opportunity, Lee Ann and I are still proud to choose to call Waco "home."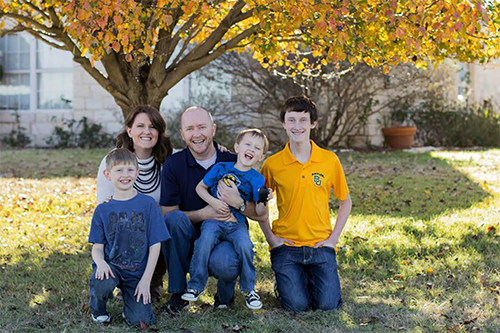 Waco is a great place to live, work and raise a family. There are some awesome school districts in the area for both my kids and my wife Lee Ann, who is proud to be an eighth-grade science teacher at China Spring Middle School. Not only are the school districts great, but there are churches literally on almost every street corner. My family and I are very involved at Redeemer Presbyterian Church, where I serve as a deacon, Lee Ann works with middle and high school youth and our kids are heavily involved in youth programs. Waco also has a youth league for just about any sport the kids are into; my three boys have been involved in Little League baseball, basketball, soccer and taekwondo. My boys also love their board games, comics and sports memorabilia, and one of our favorite spots in town is King's Landing and Bankston's Comics. I consider myself an outdoor recreation enthusiast and I love the Cameron Park area. I spend quite a bit of my time at home running trails and training for my next race along with the Waco Striders running club.
Today, the aviation industry has never been more alive. Airline pilots have a mandatory airline retirement age of 65, and the industry is on the leading edge of a record amount of retirements over the next several years. According to Boeing, the industry will need over 637,000 new commercial pilots, 648,000 new maintenance technicians and 839,000 new cabin crew members between now and 2036; however, the industry is anticipating a shortage of new aviators to fulfill those needs. This means jobs. Not just as an airline pilot, but across all career opportunities in general aviation: corporate aviation departments, charter companies, flight schools, and even the military are going to need pilots and aviation technicians for the foreseeable future.
One of the most valuable things I have learned in aviation is that people come from all different backgrounds and experiences. The best advice I have for any aspiring aviator is to work hard, study, meet people in the industry, learn from other's experiences and, above all else, do not be afraid to ask for help along the way. The path to becoming a pilot is full of obstacles and there are plenty of reasons why many people decide not to become a pilot — training cost, demanding schedules, initial pay and experience requirements — and it takes a lot of discipline and passion to overcome those obstacles. It is definitely worth it in the long run. The quality of life I am able to provide my family, the places I get to travel to, the interesting people I get to meet along the way and, quite frankly, the fact that I get to sit in a chair nine miles up above Earth while traveling at transonic speeds is pretty darn cool.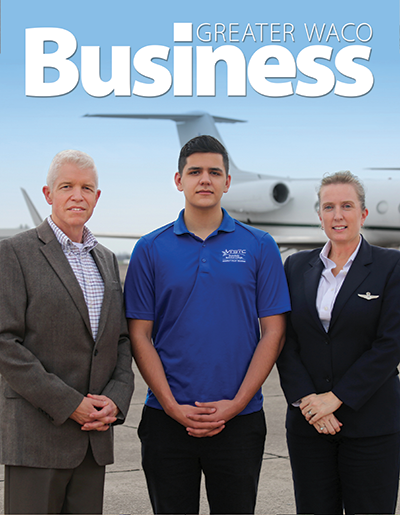 Check out this edition of the Greater Waco Business magazine online,
featuring articles all about the aerospace industry here in Waco, new
Chamber members, member news and more!
Featured in the first quarter edition of the 2018 Greater Waco Business Magazine
Small businesses are the engine of our economy in the Greater Waco community – more than 70 percent of our membership is considered "small business." We've decided to introduce a "Small Business Spotlight" to our quarterly magazine to showcase some of our local small business owners and discuss what it's like owning a small business in Waco and how the Chamber has helped their business.
Our first Small Business Spotlight focuses on Jay Ehret, owner of Pickup Outfitters, located at 220 Lake Air Dr. Pickup Outfitters sells and installs high-quality truck accessories at affordable prices, providing outstanding customer service every step of the way. Ehret and his wife Carol purchased Pickup Outfitters from The Perry Company in 2016.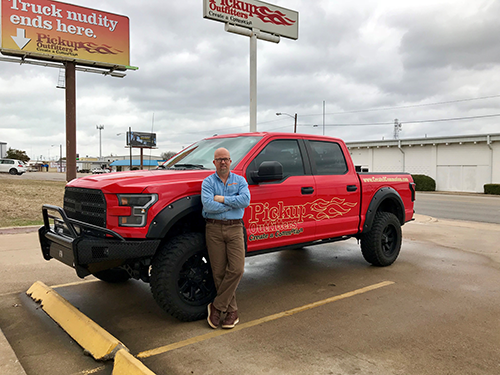 1. What led you to start your own business in Waco?
Waco is a great place to live. I can't see us ever moving away, and Carol and I wanted a business that would be easily accessible.
2. How have you been engaged in the Chamber?
I think I first became involved with the Chamber around 2000 as an ambassador while working for Clear Channel Communications. Since then, I've been on various committees including the small business awards and economic development subcommittee. When I started my first business in 2001, I immediately joined the chamber and have been a member since, with the exception of the two years I went to work for the Dwyer Group. During my time at Dwyer, I helped represent them in the Chamber.
3. What keeps you in Waco, as a business owner?
Waco is a great place to do business. Our customers are great! The people here are genuine and appreciate locally-owned businesses. Small, locally-owned businesses are the character, flavor and heart of a community. Central Texans understand that and support our small businesses.
4. As a chamber member, over the last year, what has been the one thing you are most proud of?
The way the city is embracing the "Magnolia Effect" and using it as a springboard for community development. Chip and Joanna showed America all the great things about Central Texas. Our cities, chambers of commerce, and local business leaders have leveraged that publicity for smart growth projects and businesses to improve our culture and lifestyle. There are several cool businesses in the pipeline.
5. With an influx of people wanting to move to Central Texas, what would you say to someone who is considering moving their family and business to Waco?
Welcome! Our communities in the Heart of Texas have an open door to anyone who appreciates our family and faith-based culture and has a strong work ethic. You will find so many people who are constantly working hard to improve our community and way of life. Waco is a great place to live and own a business.
6. What advice can you give to new small business owners?
Get connected to other business owners. Passion alone does not make a profitable business. Seek out entrepreneurs who know how to run a profitable business. Watch them, ask for their advice, and learn from them.
7. On the weekends or in your free time, what is your favorite thing to do in Waco?
Take my bike to Cameron Park and go trail riding.
Learn more about the Small Business Support at WacoChamber.com or contact Christie Harper at charper@wacochamber.com or 254-757-5617.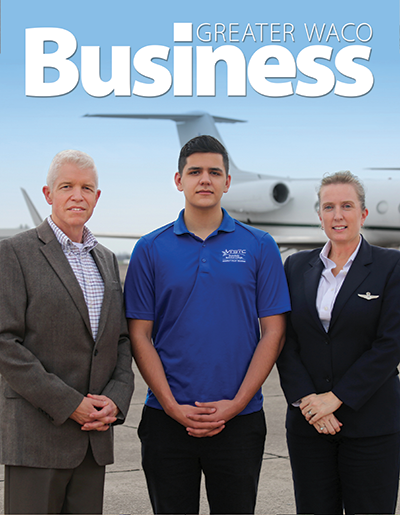 Check out this edition of the Greater Waco Business magazine online,
featuring articles all about the aerospace industry here in Waco, new
Chamber members, member news and more!