Daily Archives:
July 12, 2018
TRC It is a volunteer-driven campaign where volunteers sell sponsorships to our programs. The revenue supports the Waco Chamber's economic development efforts to grow Waco.
McLennan Community College's Corporate Training department received a Skills Development Fund grant totaling $300,959 from the Texas Workforce Commission to train employees in a manufacturing consortium.

Training will be provided for 186 new and incumbent employees in the consortium Anderton Group II Ltd (dba INTEG) and NAES Corp. (Sandy Creek Energy Station). Trainees will include computer analyst, data processing operator, sales representative, power plant operator, maintenance technician and warehouse fulfillment workers. Upon completion of training, the workers will receive an average hourly wage of $26.86.
For more information, contact Steven Wenzel, coordinator of Corporate Training, at 254-299-8152.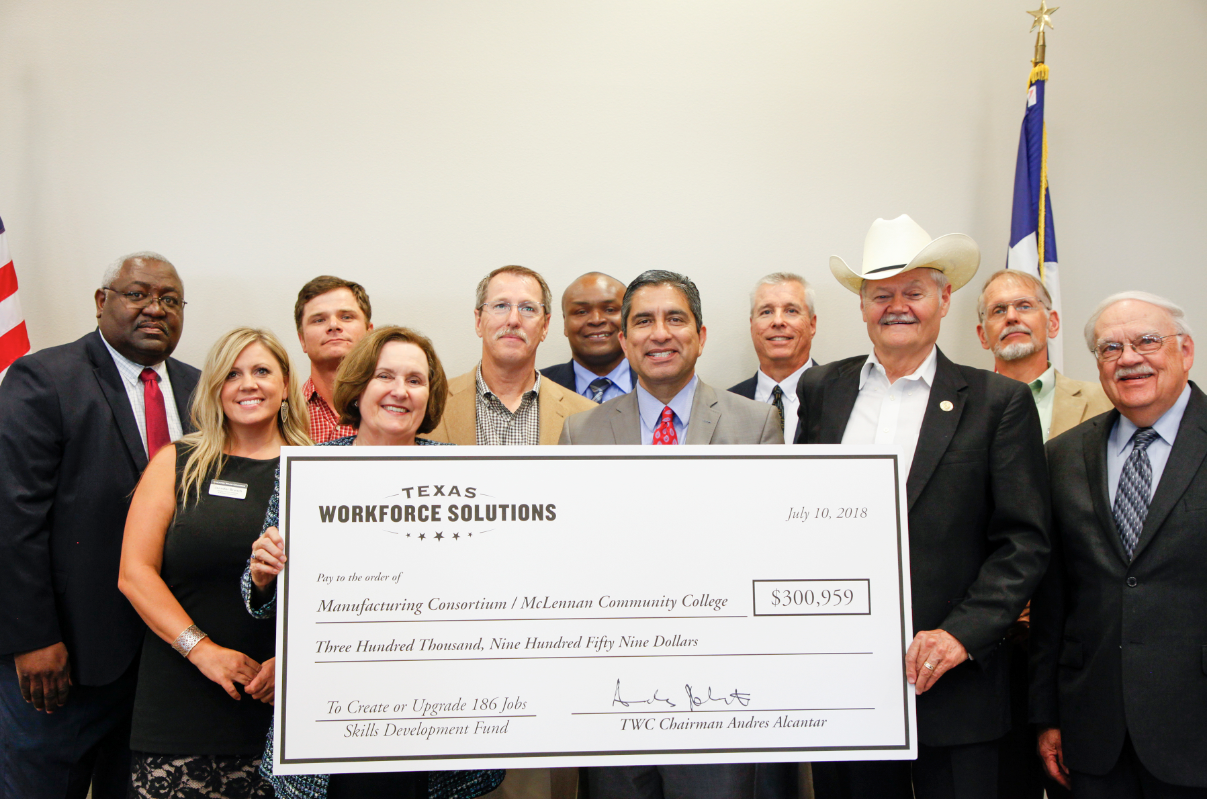 Photo cutline
From left: Heart of Texas Workforce Development Board Executive Director Anthony Billings; Greater Waco Chamber of Commerce Director of Existing Industries and Workforce Development Jennifer Branch; NAES Corp. Training Coordinator Dustin Tart; McLennan Community College President Johnette McKown; INTEG President David Anderton; McLennan Community College Dean of Workforce & Public Service Frank Graves; Texas Workforce Commissioner Andres Alcantar; McLennan Community College Coordinator of Corporate Training Steve Wenzel; State Representative Charles "Doc" Anderson; McLennan Community College Vice President of Instruction Dr. Fred Hills; and Heart of Texas Workforce Development Board Chairman Norman Connor