January is National Mentoring Month!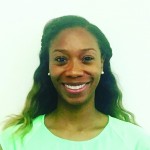 In my opinion, the true definition of a mentor is one who diligently seeks the opportunity to become a trusted friend and advisor, an avid listener who values the opinion of others, and one who consistently provides invaluable guidance and constructive feedback to their mentee. Being a part of the rapidly growing and phenomenal LEAD Program has allowed me to understand the importance of both the role of a mentor and mentee. We often forget that the mentor-mentee relationship is a two-way street requiring ambition from both parties.
As I reflect on my experiences in the LEAD program, the visits to various corporations and businesses within the community, lunch dates, and impromptu check-in visits to Waco High were only the beginnings of the lifelong relationships established with the LEAD mentors and liaisons. The program has helped me understand the power of networking, fostering new relationships, and the importance of maintaining relationships. I would not be where I am today without the ongoing sacrifices, hard work, and dedication everyone contributes, not only toward the LEAD program, but for the Bradley R. Hulse scholarship fund.
As a proud alumnus of the LEAD program, I can truly say this has been one of the most gratifying and rewarding experiences of my life. I am excited to witness how much the program has grown, the mentor and mentee testimonies, and most importantly recognize the positive impact the program has on the community of Waco and our future leaders.
-Ashley Phillips