The Texas Food Truck Showdown Returns April 1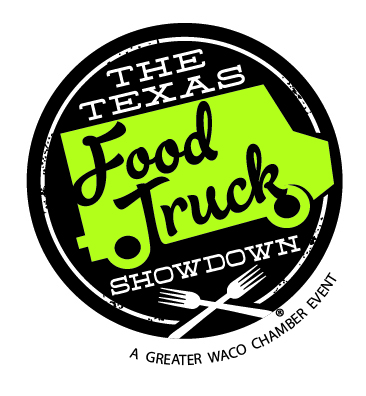 WACO, Texas – The Texas Food Truck Showdown, hosted by the Greater Waco Chamber of Commerce, will present its third annual event in the heart of downtown Waco on April 1. This year's event will feature 40 food trucks from around Texas, a grand prize of $5,000, live entertainment and more.

Eight of the competing food trucks are from the Greater Waco area.

Celebrity judging will kick off the full day of activities from 8 a.m. to 10 a.m. Food trucks will sell their signature dish from 10 a.m. to 4 p.m., where the public will determine the People's Choice award winner. Trucks will only take Tasty Tickets during this time to speed up food lines and focus on serving their signature dish.

Presale Tasty Tickets are now available at theTexasFoodTruckShowdown.com/tickets. Tickets can also be purchased during the event until 3 p.m. One Tasty Ticket is $5 for a 4 oz signature dish.

Food trucks will reopen at 5 p.m. with their full menus until 8 p.m., and Tasty Tickets will no longer be accepted at that time.

"We are really excited about all the food trucks that will be joining us for this new signature event in downtown Waco," said Amanda Haygood, director of sports and special events at the Greater Waco Chamber of Commerce. "This year's showdown will have trucks coming from Austin, Dallas and Fort Worth, Abilene, Aransas Pass and throughout Central Texas, among other areas. But this event has more than just food trucks – it will have live entertainment, mobile boutiques, a KidsZone and more."

Food trucks from across Texas will be featuring a variety of food from fish tacos and steak sliders to gourmet dounuts and pizza. The pet-friendly showdown will include live entertainment throughout the day on the main stage and a Guns 4 Roses Tribute band at 6 p.m.; a KidsZone, presented by Raising Cane's, featuring Twiggy, the water-skiing squirrel, and a petting zoo; Artists Market; Live Broadcasts from iHeartMedia; and Beer and Wine Gardens.

Celebrity judges include Lilian Halabi, owner of Lily's Cakes in Harker Heights and Food Network Cake Wars winner; Mai Lyn Ngo, a Dallas food blogger; Doug Renfro, president of Renfro Foods; Mitch Siegert, owner of Truman Chocolates; and Erica Waksmunski, owner of Red Star Southern food truck in east Austin.

The presenting sponsor of The Texas Food Truck Showdown is National Lloyds Corporation. Follow The Texas Food Truck Showdown at Facebook.com/TheTexasFoodTruckShowdown or Twitter.com/thetfts to receive up-to-date information on the event.

For more information about the event, competing food trucks or tickets, visit TheTexasFoodTruckShowdown.com or call Amanda Haygood at (254) 757-5611.

###

About the Greater Waco Chamber:
The Greater Waco Chamber of Commerce is a business leadership organization that advances a progressive and visionary agenda for economic growth and quality of life. The Chamber prepares and markets Greater Waco for the businesses and jobs of the future and enhances the quality of life of the community by promoting strategic development. For more information, visit WacoChamber.com.