Daily Archives:
December 1, 2016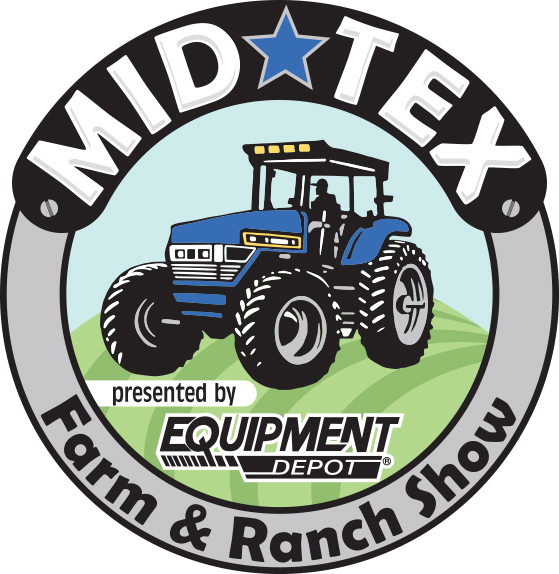 WACO, Texas – The Greater Waco Chamber is hosting the 46th Annual Mid-Tex Farm & Ranch Show, with Presenting Sponsor Equipment Depot, Dec. 13-14, 2016, at the Extraco Events Center.

The Mid-Tex Show offers exhibitors a first-rate forum to present their products and services to an expected attendance of more than 3,000 Central Texas farmers and ranchers. Visitors to the Mid-Tex Farm & Ranch Show will have the opportunity to view top exhibits of the newest farm and ranch equipment, seed, chemicals and ag-related services and technologies.

Show hours will be from 8 a.m. to 6 p.m. on Tuesday, December 13 and from 8 a.m. to 4 p.m. on Wednesday, December 14. The public is also invited to attend and there is no admittance fee.

The 55th Annual Blackland Income Growth Conference (B.I.G.) will be in conjunction with the Mid-Tex Show and will offer commodity sessions, special meetings and forums. Topics of discussion will include beef, horticulture and grain; health and fitness with a busy schedule; cotton, forage and wildlife; and other training and recertification sessions.

Selected McLennan county high school students will be awarded scholarships for outstanding FFA, FHA and 4-H members at the Allen Samuels Dodge Chrysler Jeep Ram Scholarship Luncheon. These exceptional students plan to major in an agricultural or home economics related field. Scholarships are sponsored by Associated Concrete Contractors and Brazos Valley Equipment.

Other sponsors include Dealers Electrical Supply Co., Educators Credit Union, Buzbee Feed & Seed, Bar None Country Store, Texas AgriLife Extension Service, National Banks of Central Texas, Clark Auction Company, HOLT CAT and Walter Moss Seed Company.

For more information about the Equipment Depot Mid-Tex Farm & Ranch show, visit WacoChamber.com.

###

About the Greater Waco Chamber:
The Greater Waco Chamber is a business leadership organization that advances a progressive and visionary agenda for economic growth and quality of life. The Chamber prepares and markets Greater Waco for the businesses and jobs of the future and enhances the quality of life of the community by promoting strategic development. For more information, visit WacoChamber.com.