Second Annual Business Innovator Award Winner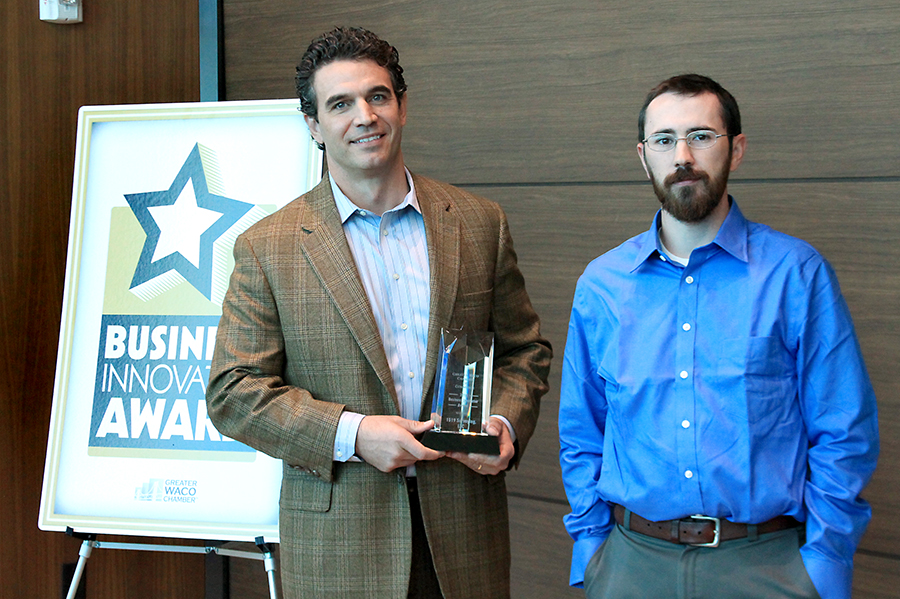 The Greater Waco Chamber recognized 1519 Surveying as their Second Annual Business Innovator Award winner at a luncheon on Wednesday, November 19.

1519 Surveying developed a custom Web application that empowers a variety of organizations to use Geographic Information Systems (GIS), a computer system that allows the user to map, model and analyze large quantities of data within a single database according to location, to access data without going through a third party for information at an affordable rate.

Since launching the custom application, the GIS data has been customized to fit the needs of several local organizations and industries, including the oil and gas industry, HOTCOG, real estate lenders, a local church and a central Texas city. The Greater Waco Chamber also uses their technology for WacoProspector.com.

"We had so many great innovations submitted for the Business Innovator Award, but the custom GIS system that 1519 Surveying developed with a professor from Tulane University is an intuitive, user friendly, content rich platform that's now accessible to all types of industries," said Linda Beasley, executive vice president at the Greater Waco Chamber. "The benefits of this innovative application can be realized by municipalities, marketing firms, small businesses, real estate developers and lenders, and local industries."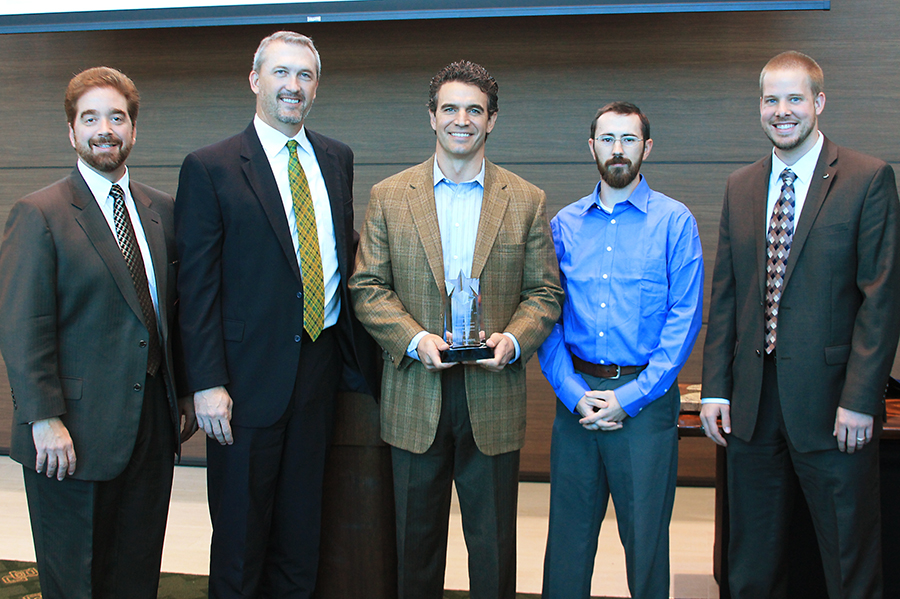 The Business Innovator Award is designed to recognize the creative spirit and hard work of the person or organization responsible for helping make Central Texas a hub for creative excellence.

"Innovation of products and services is key to creating an economically and culturally thriving area," said Beasley. "However, innovative ideas are seldom the result of hard work, but a systematic process that identifies a customer's needs and then finding a creative way to meet those needs. The Greater Waco community has a strong creative presence, so we are excited to have the opportunity to once again recognize those efforts through this award."

Greater Waco Chamber members in an organization of any size, for-profit and non-profit, high-tech or low-tech, were encouraged to nominate their products or services.

The four finalists announced during the Business Innovator Award luncheon were Croft Automation, Energy Solutions of Texas, InterviewStream and 1519 Surveying.

The Gold Sponsors for this event were Providence Healthcare Network and Wells Fargo. The Bronze Sponsors were Allen Samuels Dodge Chrysler Jeep Ram Fiat, BBVA Compass, Capstone Mechanical, Ratliff Ready Mix and Courtyard by Marriott.

###

About Greater Waco Chamber:
The Greater Waco Chamber is a business leadership organization that advances a progressive and visionary agenda for economic growth and quality of life. The Chamber prepares and markets Greater Waco for the businesses and jobs of the future and enhances the quality of life of the community by promoting strategic development. For more information, visit Waco Chamber.com.